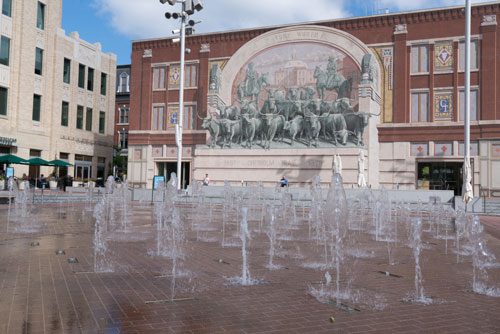 Roofing Contractor in Fort Worth, TX
Acme Roof Systems
Hours of Operation:
Monday-Friday: 8am – 6pm
Saturday: 8am – 12pm
Sunday: Closed
Professional Roofing Company in Fort Worth, TX
When you make your home in the Fort Worth area, it's important to have a sturdy roof that will last for years. Scorching heat and sunlight combined with severe storms can cause significant wear and tear on residential roofs. Knowing that you can count on the best roofing contractor in Fort Worth to help your roof stay in excellent condition will provide you with peace of mind.
When you hire Acme Roof Systems for roof installations, maintenance, or repair, you'll be getting the highest quality roofing service around. We'll make sure that your Fort Worth home has a durable roof that will be able to withstand rain, hail, sun, and wind.
Fort Worth Residential Roof Repairs
Our roof repair services can help strengthen your roof after receiving damage from old age, hail damage, and leaks. No matter how minor or major the problem is, Acme Roof Systems specialists work hard to ensure that your repairs are done as soon as possible to protect your roof and home from further damage.
Exceptional Industrial Roofing Services in Fort Worth
Acme Roof Systems offers reliable industrial roofing for businesses, schools, warehouses, and other industrial businesses in the DFW Metroplex. Our dedicated team of roofing experts can help determine the right roof material for your roof. We determine which materials should be used based on the size of the building, the slope of the roof deck, and budget. We offer a wide variety of high-quality materials such as TPO roofing, cool roof systems, and modified bitumen roofing. Contact our team today for more information!
High-Quality Roofing Materials in Fort Worth
Acme Roof Systems has dedicated itself to providing exceptional roofing services to the residential and commercial customers of Fort Worth, Texas. We use only the strongest materials that have been thoroughly tested, shown to be durable, and from the best brands in the roofing industry. This ensures that all of our projects are durable enough to handle whatever life throws at them. From shingles to stone coated steel roofs, we have solutions for every building and style of home. Contact our team today for more information on our roofing materials and to ask about our roofing installation services.
Customer Testimonials
5 stars: They have replaced the roof twice and they are very professional, prompt service and excellent customer service." – Lelia Matus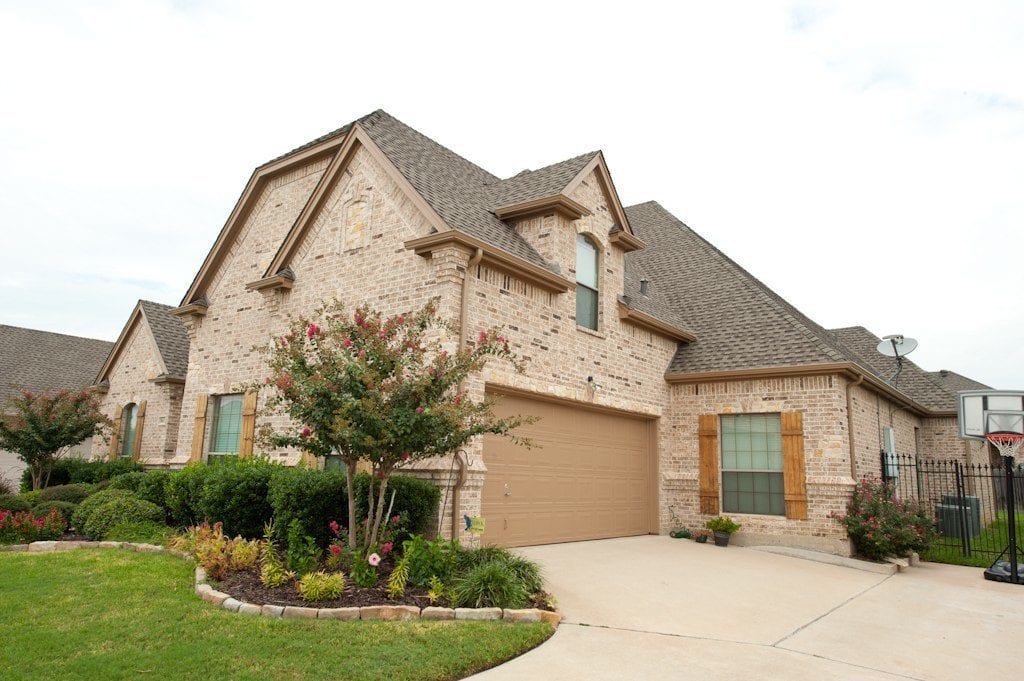 5 stars: "My mother asked me to write this review on her behalf since she does not write Google reviews. My mom hired a competitor to do some repairs to her roof. They did a bad job. My mom called Acme Roof to come look at her roof to see how to fix the job done by the competitor. Steve Gregory came back to look at her roof. He was very nice and professional. He told her everything the competitor did wrong and how to fix it. But he did not try to get the job. He instead advised my mother to go back to the competitor to try and work with them to make it right, but if she could not resolve with them she could then call Acme to discuss them taking the job. He even fixed her gutter while there without charging her or trying to get a job from her. It was refreshing for her to see a roofing company that was honest and didn't just have dollar signs in their eye." – Sabyl Landrum
5 stars: "Totally professional. Made an extremely complex hail damage claim a piece of cake for me. Worked with insurance company and coordinated various subcontractors in a seamless, incredibly organized way. I have never been so happy with a contractor. Very honest, reasonable pricing. Highest integrity." – Alan C
Fort Worth City Resources
Living in Fort Worth, Texas
Homeownership in Fort Worth
Residents of Fort Worth and surrounding cities enjoy great schools, a highly affordable cost of living, and convenient amenities. The average home price in the Fort Worth area is $250,000, which is considerably lower than the state's average home price of $365,000. Plus, the average cost of maintenance for residential homes in Fort Worth is around $42 per month. That's a more than reasonable price to pay for making sure that your home is in good shape throughout the year.
Best Fort Worth Neighborhoods
There are many attractive neighborhoods to consider moving to in Fort Worth. West 7th offers tons of entertainment, dining options, and trendy retailers, while Camp Bowie West has a historic look and feel that resembles the mid-20th century. The downtown area provides a clean and safe neighborhood that is highly walkable, which makes it easy to get to all of the shops, restaurants, and other amenities it offers.
The Stockyards neighborhood has a distinctive Western flair to it, while the Cultural District is filled with artistic and cultural attractions and amenities. In the Southside neighborhood, you'll find a wide range of restaurants to try, along with live music venues and theaters.
Local Attractions in Fort Worth
The Fort Worth area provides an impressive number of things for residents to do. When you make your home here, you won't run out of places to see and visit. If you like arts and culture, historical attractions, or outdoor attractions, you'll soon discover that you'll have a long list of venues available to you. Science lovers can head to Fort Worth Museum of Science to learn more about our universe, the area's natural history, and more. For those who want to learn more about wildlife, the Fort Worth Zoo houses more than 7,000 animals in exhibits that resemble their natural habitats.
Visit the Fort Worth Botanic Garden where you can explore 22 specialized gardens. At Kimbell Art Museum, you can see impressive works of art and architecture from around the world, including Pre-Columbian art and Asian art. Other attractions in the Fort Worth area include the Modern Art Museum of Fort Worth, National Cowgirl Museum, Sir Richardson Museum, and Texas Cowboy Hall of Fame.
Outdoor enthusiasts can head to Benbrook Lake for fishing, boating, and other aquatic recreational activities, or see bison, wild birds, and other wildlife species at Fort Worth Nature Center and Refuge. Other notable places to spend time outdoors in the Fort Worth area include Trinity Park, Grapevine Lake, and Tandy Hills Natural Area.
Temperature Averages for Fort Worth, TX
January: High of 57 and a Low of 33.
February: High of 60 and a Low of 36.
March: High of 68 and a Low of 44.
April: High of 76℉ and a Low of 53℉.
May: High of 83℉ and a Low of 63℉.
June: High of 91℉ and a Low of 70℉.
July: High of 96℉ and a Low of 74℉.
August: High of 97℉ and a Low of 73℉.
September: High of 89℉ and a Low of 66℉.
October: High of 79℉ and a Low of 54℉.
November: High of 67℉ and a Low of 45℉.
December: High of 57℉ and a Low of 35℉.
Acme Roof Systems proudly provides services throughout Fort Worth and the surrounding areas, including Arlington, Dallas, and Weatherford. Please contact us today to learn more about our services or to schedule a consultation.