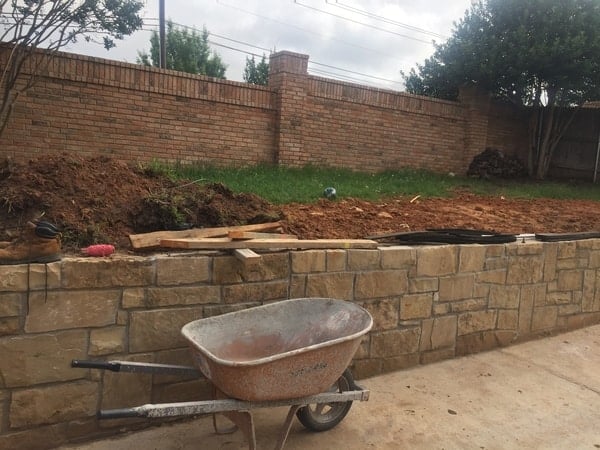 Outdoor Living Additions
Homes are not just contained within the walls of your structure. Your outdoor space is just as important and, if utilized correctly, can add some square footage to your home without having to build a whole new room. Outdoor living spaces, such as an outdoor kitchen, create an ideal environment to make memories with your loved ones that will last them a lifetime. Contact Acme today to get started on creating your dream outdoor living space!
Outdoor Kitchens
Outdoor kitchens are perfect for Texas homes. Not only is the weather in Texas ideal for an outdoor kitchen, but a pergola or arbor can help you stay cool and allow you to enjoy great food outdoors. Outdoor kitchens also provide an amazing area to entertain guests and throw parties. They increase the value of your home and help to expand your living space. With an outdoor kitchen, you can enjoy the outdoors while saving money on your utility bills and keep all of the cooking smells outside of your home.
At Acme, we understand that design is just as important as practicality. That is why we have an expert design team that allows us to create a kitchen that revolves around what you want most. Whether that be an entertainment area with outdoor tv screens for the big game or a grilling station for an evening barbeque, our team is guaranteed to make your dream outdoor living space a reality.
Fireplaces and Firepits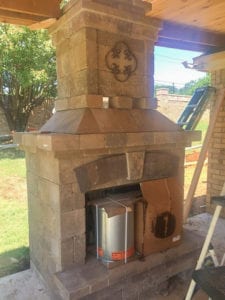 Enjoy the cool fall and winter months around a roaring fire from an outdoor fireplace or fire pit. This is the perfect opportunity to share a romantic evening with a significant other, roast marshmallows with the little ones, or just relax and allow the stress of the day to fade away. You will not be disappointed with a fireplace or fire pit installation from Acme's professional remodeling team. Allow us to put the "wow" factor on your evening with a fireplace and firepit design, build, and installation today.
Patios and Decks
You want your deck and patio to match the brilliance of your home. If the wood of your deck is starting to split and lose its vibrancy, or your patio is starting to chip, then it could use an update from Acme. We will ensure that your deck is sturdy enough to support your outdoor grill or picnic table, giving your family more space to enjoy. We will also help you redo your patios to rid them of tripping hazards, such as unsightly chips and missing stones. Contact Acme today to learn more about our renovation services for your patio or deck.
Pergolas and Patio Covers
Don't allow the Texas sun to chase you back indoors – invest in pergolas or a patio cover installation by Acme. Pergolas can add a beautiful touch to your deck by being decorated with vines and flowers. These column structures work well with any home and allow you to enjoy the warmth of the outdoors without being chased away by the harsh rays of the sun.
A patio cover can also help you enjoy your outdoor kitchen or fireplace under the cool shade. With many different colors and styles to choose from, you can use your patio cover to accent your home and outdoor living space. Contact Acme today for more information on our pergolas and patio cover installation.
Outdoor Living Specialists
Home remodels should be centered around making life better for you and your family. From resurfacing your home's exterior to create a beautiful outdoor kitchen, Acme has a design team that is unparalleled. Contact us today for an estimate and for more information. Acme has been the trusted home remodel and roofing company in the DFW area since 1995. Team up with a company that puts you first and call Acme today!