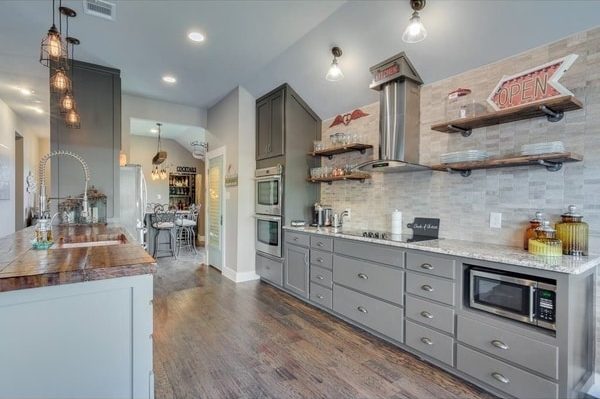 Home Remodeling Services in Dallas-Fort Worth
Home renovations allow homeowners to repair, replace, or update parts of their homes to ensure continued safety and structural integrity. If your home needs a remodel to improve both appearance and function, Acme Roof Systems can help! Our team offers dependable, high-quality home remodeling services in the DFW area. From a few small changes in your bathroom or kitchen to a whole house renovation, we can bring your home up to date to keep up with your family's growing needs. Here is more information on our remodeling services:
Indoor Remodeling in Dallas and Fort Worth
Acme Roof System's indoor remodeling services include both small projects such as turning a small space into a functional home office to larger projects such as adding a new bathroom. Whether you're looking to make slight improvements or completely change the look of your interior, we'll make expert renovations that match your home's look.
Acme Roof Systems Recommendations
If you are looking to add more functional spaces to your home, our team has a few suggestions. Here are two of our favorites:
1. Creating a Quiet Space With a Home Office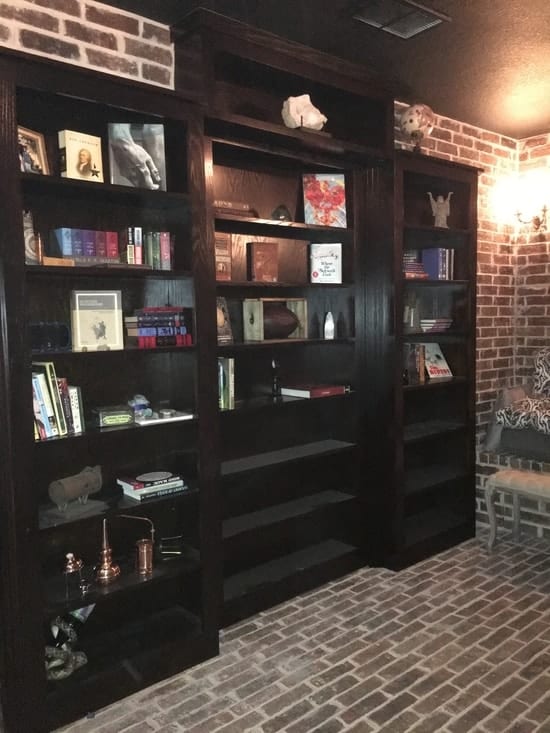 More and more individuals are working from home or need a quiet space for their children to focus while doing homework. Creating an office space for you and your family will help ensure that the work that needs to get done can be done without distractions. Our indoor remodeling contractors can help you convert an unused room or create a new room by adding or removing walls.
2. Designing and Installing a Utility Room or Mudroom
Older homes may have laundry or utility rooms that are hidden away or inconveniently located. This can make doing laundry or other chores difficult to navigate and hide from guests. One solution is to create an all-purpose room that can be added to your house or even converted from part of your garage.
Mudrooms or utility rooms are the ideal spaces for removing muddy or dirty shoes before entering the home, drying off after a swim, or to keep extra school or office items. They often include a bench to sit on and pull off your shoes, hooks to hang coats and sports gear, and, of course, your washer and dryer to ensure that all of your laundry stays out of sight from guests and doesn't clutter your hallway.
Update Older Homes With a Full Home Renovation
A whole house remodel can provide old or outdated homes with an up-to-date and modern look that makes it more warm and inviting. Whether you are looking to update your home's current layout to create more space in your common areas, such as a living room or kitchen, or its ability to accommodate newer technology, our team can help!
Here is a list of what our whole home remodeling services include:
Painting interiors
Knocking out walls to create more open spaces
Refinishing wood floors to improve the appearance
Reworking stairs to make them safer
Lengthening or taking out closets to open up space or create more storage space
Update Old Bathrooms in Dallas and Fort Worth, Texas
Bathroom updates effectively spruce up a home and increase their value. Acme Roof Systems can help you make the changes you want to your existing bathrooms. Whether you need new bathroom cabinets for additional storage or you want to have your current ones refaced, our team has the expertise to get the job done right. We can also update bathroom fixtures, add tile to your floor or walls to create a fresh appearance, or help you extend the current floor space of your bathroom to make it bigger.
Kitchen Remodeling Services in Dallas and Fort Worth, Texas
As one of the most used spaces inside of a home, remodeling a kitchen often provides excellent return on investment. The Acme Roof Systems team is ready to tackle your entire kitchen remodeling project. We can handle projects such as but are not limited to:
Add or redo cabinets
Refresh or add a pantry
Redo floors
Update fixtures
Install more counter space or build islands
Update the layout of your kitchen to make it more functional for your home
Plumbing and Electrical Remodeling Services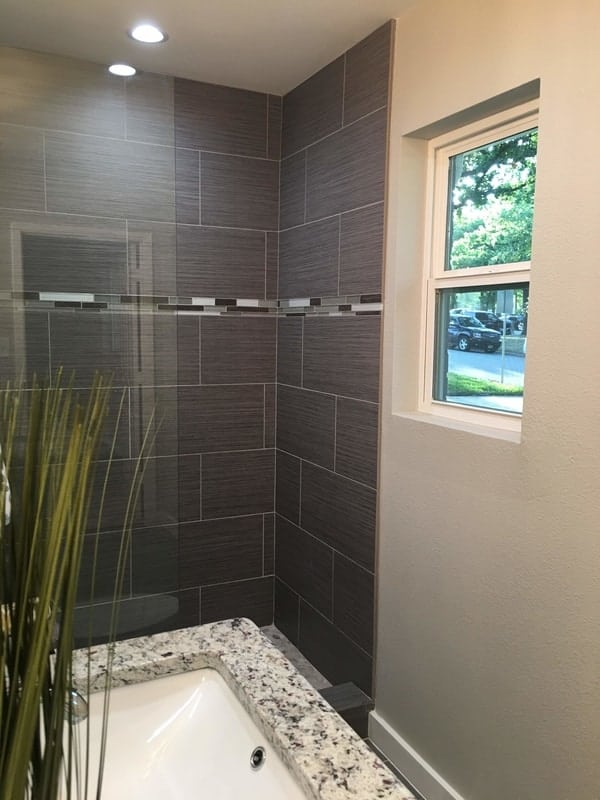 Older homes may require electrical or plumbing updates to ensure safe function during a remodeling project. Our team has undergone extensive training so we can update a home's electrical wiring safely. This is one project you don't want to DIY as the risk of electrocution or fire is extremely high. Protect your family, yourself, and your home by calling in the professionals.
When it comes to plumbing, outdated pipes should be updated to ensure the continued safety and proper operation of your home's plumbing system. Outdated pipes are more susceptible to leaks, creating major issues such as water damage, leaking sewage, and higher water bills. Our team can help ensure that your plumbing is up-to-date and to code.
Outdoor Renovations in Fort Worth and Dallas, Texas
The professional team at Acme Roof Systems can give the exterior of your home a fresh new look by putting on a fresh coat of paint or adding new brick, rock, or cast stone to your home's exterior. We also have the equipment and qualifications needed to pour driveways and concrete pads. These changes to your home's exterior and outdoor property will add incredible value to your home and help boost curb appeal. Our outdoor remodeling services include the following areas:
Outdoor Living Services
Outdoor living spaces provide your home with extra living space and provide the opportunity to take advantage of Texas's amazing year-round weather. Acme Roof Systems can help you create your ideal outdoor living area for relaxation and hosting guests. Whether you want to add an outdoor kitchen so you can cook your favorite meals while enjoying the beauty of mother nature or an outdoor fireplace to provide a cozy place for intimate conversations, our team can help make it happen.
Home Expansions
When you're looking into adding more space to your home, Acme Roof offers home expansion services in Dallas and Fort Worth, Texas. Our team can pour the foundation for your home expansion and build rooms or other add-ons to create the home of your dreams. We also handle other expansion projects, such as converting your garage into a wine room or an in-law suite. No matter what vision you have in mind, you can rest assured that our team will make it a reality.
Ready to Create Your Dream Home?
Our team is excited to sit down with you and talk about your vision for your home. For more information on our home remodeling services or to schedule a consultation, contact us today either by phone or through our website.
View Our Recently Completed Remodeling Projects
Click to here view more remodeling jobs from Acme Roof Systems.