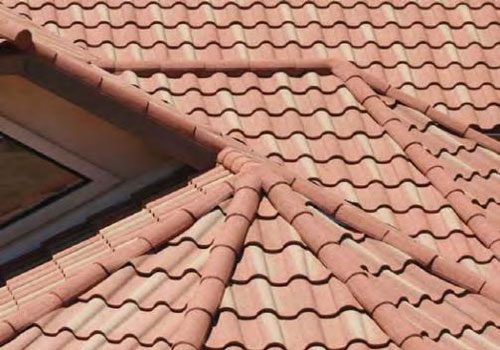 When most people think of metal roofing, they think of large sheets of metal over an industrial warehouse, storage and tool shed, or commercial construction building. But metal roofing has advanced significantly over the past decade. Now, with stone-coated steel roofing, even residential buildings can have a strong, durable metal roof without sacrificing aesthetics. Learn more about this great roofing option for both commercial and residential buildings.
What Are the Types of Stone Coated Steel Roofing?
Stone-coated steel roofs provide the reliability of metal roofing while still being beautiful, making them a popular option for many commercial and residential buildings. This roofing has a striking appearance and comes in a variety of styles including:
Shake
Shingle
Tile
Barrel Tile
Acme Roof Systems is proud to work alongside some of the best manufacturers of stone-coated steel roofing in the industry such as Gerard and Decra. Here is an overview of what these manufacturers have to offer:
Stone-Coated Steel Roof Materials From Gerard
Granite Ridge Shingle: These look like high-end architectural shingles while providing the impressive lifespan, durability, and strength of stone-coated steel. The interlocking panels give the roof a nice seamless look.
Barrel Vault Tile: This roofing is light but impressively strong option with tiles that only weigh about 1.5 pounds per square foot. They also have a minimum lifespan of 50 years.
Canyon Shake: This extremely durable roofing material has an impressive Class A Fire Rating. It can withstand winds up to 120MPH and has a Class 4 Hail Rating, meaning it can handle two-and-a-half-inch hailstones.
DOWNLOAD THE GERARD COLOR GUIDE
Stone-Coated Steel Roofs From Decra
Shingle XD: These lightweight shingles are designed to look like heavy-cut wood shingles with distinct thickly cut edges, creating striking shadow lines. Plus, they have an impressive lifespan.
Villa Tile: This tile creates a beautiful roof similar to the Old-World Italian Clay tiles. They boast the impressive durability of steel and can handle hail and debris impact with ease.
All stone-coated steel roof materials come in a wide variety of colors, allowing you to choose an option that matches your home's aesthetics. For more information on what's available to you, contact our team today!
DOWNLOAD THE DECRA COLOR GUIDE
Advantages of Stone-Coated Steel Roofs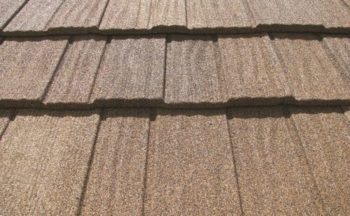 If you're looking for a roofing system that offers the classic beauty of slate, clay tiles, or stylish shingles, but without the premium cost, then a stone-coated steel roof could be a sensible option for your home or business. Stone-coated steel roofs offer several advantages over other types of roofing materials.
1. Wide Range of Styles
Stone-coated steel roofs are made to mimic the look of expensive and luxurious roofing. They can also resemble roofing materials that typically don't last as long as steel or other materials that require more maintenance. Additionally, they come in a wide variety of colors, allowing homeowners to choose the best option to match the look they want for their home.
2. High Degree of Durability
Stone-coated steel roofs combine the beauty of tiled or shingled rooftops with the durability of steel. The panels on these roofs do not absorb moisture, making them resistant to warping or cracking. They can withstand wind speeds up to 120 miles per hour, boast impressive impact resistance, and are fire-resistant.
3. Made of Eco-Friendly Materials
Stone-coated steel roofing is made of eco-friendly materials. Crafted from recyclable steel, these roofs are better for the environment. Protecting our natural world is a huge responsibility but with the advances in the roofing industry, home and business owners can all take a step in the right direction.
Stone Coated Steel Roof Installation
There are different methods for installing stone-coated steel roofs. Usually, the batten-installation method is used. This method involves placing down battens (long strips of wood or metal) with a batten spacer guide to provide better airflow and improve the structural integrity of the roof.
Other methods include counter batten installation, direct-to-deck installation, and shingle product installation. Counter batten installation offers improved ventilation, while direct-to-deck installation is a faster way to install this type of roof.
Professional Stone-Coated Steel Roofing Is Only a Phone Call Away
Acme Roof Systems is proud to serve the hardworking individuals of the DFW metroplex. We provide high-quality stone-coated steel roofing installation services as well as other important roofing services such as roof repair, roofing maintenance, and roof replacement services. As trusted roofing professionals for our community, all of our projects reflect the pride we place in each home and business. Contact our team today for more information or to schedule an appointment.