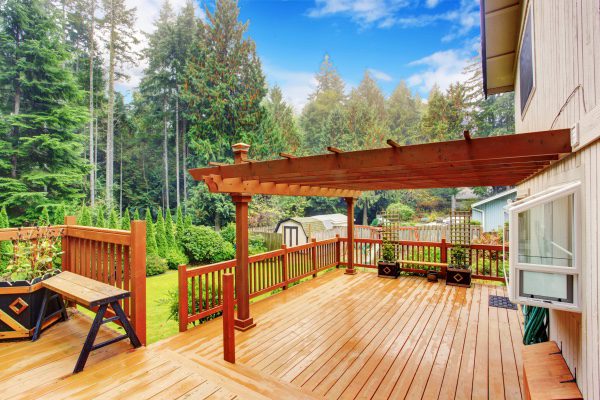 Custom Pergola and Patio Covers
Pergolas and patio covers elevate the look of any outdoor living space. From defining entrances such as a driveway to creating the perfect poolside shade, the uses are endless. When it comes to ensuring that your new pergola or patio cover matches the overall style of your home and landscape, Acme Roof Systems has you covered. Our outdoor design specialists know what it takes to create stunning pergolas and patio covers whose architecture works to not only meet your needs but capture the eye.
Pergolas Construction and Installation
Relax in comfort with Acme Roof System's pergola installation services. We offer a wide range of materials for you to choose from, whether that is the sleek look of a metal pergola or the cottage feel of a wooden one. We can also customize your pergola to match your home's needs, such as custom-painting it to match the color scheme of your outdoor living space. We have a wide range of types to choose from, including but not limited to:
Free-Standing Pergolas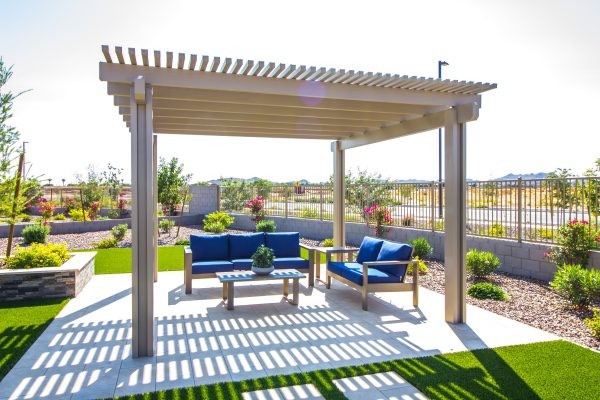 A free-standing pergola stands alone as a landscape element. Unlike traditional pergolas, these are not attached to the house and often sit beside a pool or in a garden. They give individuals a shady spot to relax and enjoy the scenery.
Attached Pergolas
Attached pergolas are installed directly into your home's wall. They create a covering for a patio, outdoor living room, or outdoor kitchen. These pergolas can have slotted roofs to provide shade while allowing in some natural sunlight or they can have solid roofs to keep the sunlight out. They help make your outdoor living area feel like an extension of your home instead of being a distinct feature.
Arched Pergola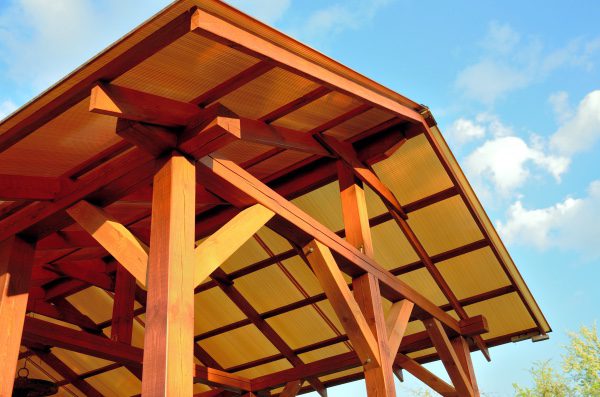 An arched pergola is known for its arched rooftop. Instead of being flat like traditional pergolas are, the arched appearance provides an elegant and romantic effect. They are perfect for outdoor dining or sitting areas by a pool or garden.
Louvered Pergola
A louvered pergola has moveable louvers as rafters, meaning that homeowners can open and close them to let in the amount of desired sunlight. These are available in automatic and manual modes.
Awning Pergola
If you are looking for a type of pergola that is known for aesthetics and can be installed over other outdoor buildings, such as a garage, an awning pergola is right for you. They don't require posts or columns for support and are instead installed directly onto the wall. These pergolas also allow you to add flowers or vines to the roof to provide a unique garden look along with more shade.
What Type of Materials Can a Pergola Be Made Of?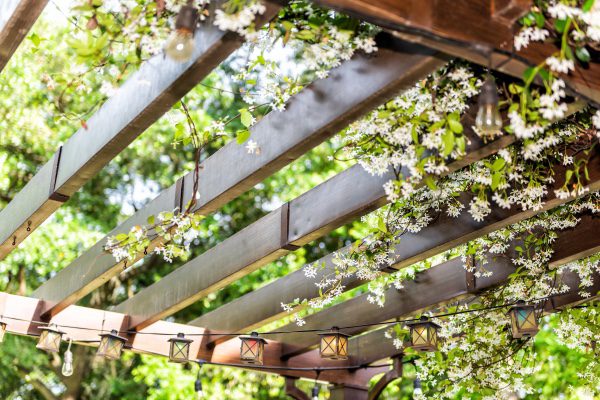 Pergolas are available in a wide range of materials. Here is a list of the options our team offers:
Wood: One of the cheaper materials on the market. Cedar is the most commonly used wood as it is durable.
Vinyl: A low-maintenance option.
Aluminum: Known for its modern look and ability to create pergolas with elegant shapes and clean lines.
Steel: Steel provides a modern industrial look and is more heavy-duty than aluminum.
Fiberglass Pergola: Fiberglass is a low-maintenance option that holds up well in inclement weather. This long-lasting option can be painted any color you desire.
Concrete Pergola: These custom-made pergolas are poured or precast into concrete pillars. They are known for their classic appearance, inspiring visions of ancient Rome. Concrete is the most expensive option but it is known for its incredible durability and longevity.
Pergola Cover Ideas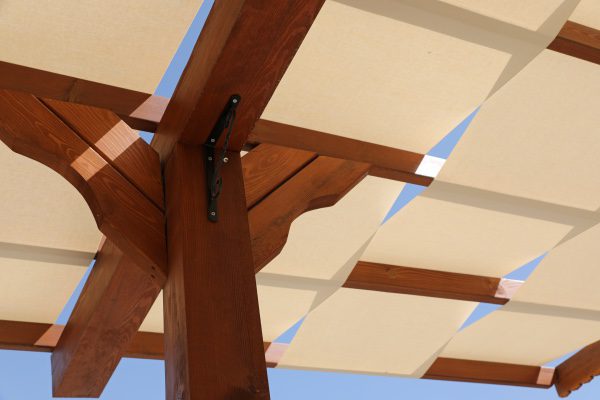 The roof of your pergola can be covered with different materials to increase the amount of shade it provides. Here are a few ideas from our experienced design team:
Pergola Canopies are one of the best covers on the market for these incredible structures. They are available in a wide range of styles and colors, enabling homeowners to find the perfect one to match their home's aesthetic. They also come in a variety of different materials such as:
Pergola Side Covers provide additional protection for your pergola during the cooler winter months. For wooden pergolas, they aid in keeping moisture from seeping into the wood, extending its lifespan. Typically, these side covers are made of vinyl or another water-resistant material. The only drawback is that they need to be cleaned regularly, as dirt shows up on them fairly easily.
Roman-Style Fabric Pergola Covers are perfect for creating that romantic and sophisticated Roman feel. They help add extra shade while elevating the look and feel of your backyard.
Patio Cover Construction and Installation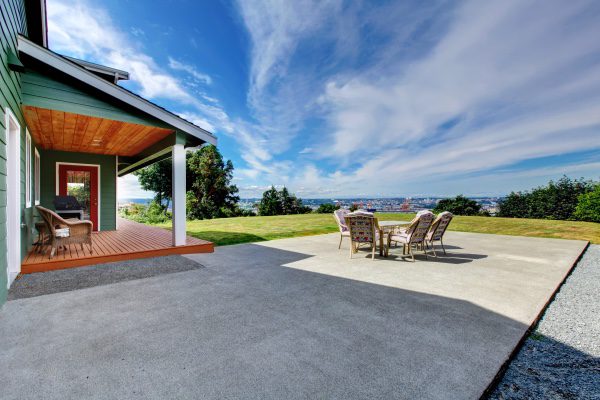 A patio cover is a structure attached to your home that provides much-needed shade for your deck or patio. It is typically made of two posts or columns supported by a solid roof or cover. The team at Acme Roof System can build the perfect patio cover that matches the beauty and style of your home while providing refuge from the harsh Texas sun.
What Is the Difference Between a Patio Cover and a Pergola?
Patio covers and pergolas are often confused with one another, as they are similar-looking structures that provide much needed shade to a deck or patio. Patio covers, however, typically provide 100% protection from the sun, making it a great addition to an outdoor space, such as an outdoor living room.
While pergolas can also provide full shade, they need a cover to go on top. This cover can be removed if more sunlight is wanted. This distinction can help homeowners decide which is the best fit for their needs.
Acme Insight: What Are Other Ways That a Patio Cover Is Different From a Pergola?
There are some other subtle differences between a patio cover and a pergola, including:
Patio covers can be matched with your existing home structure by having the roof shingled. This makes it look like one cohesive structure.

Shingles come in asphalt, tile, metal, or cement

Patio covers allow for dedicated circuitry for outdoor fans or lighting to be hidden due to the inclosed ceiling.
Patio covers do not have to be stained or resealed every two to three years.
What Benefits Can I Expect From a Pergola or Patio Cover?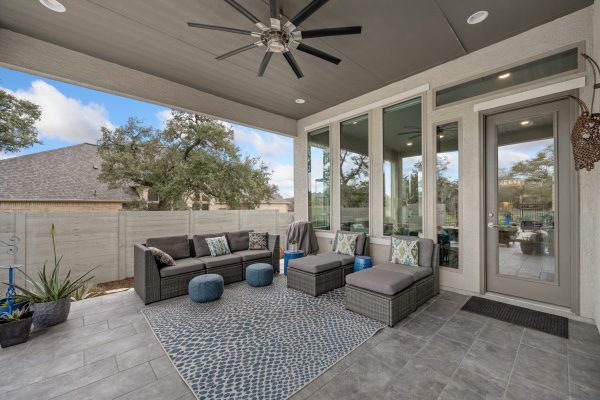 Patio covers and pergolas are excellent choices for any home. No matter which structure you go with, you can reap the following benefits:
Provides full or partial shade from the sun.
Can be designed with electrical packaging to include recessed lighting, sconces, flood lights, fans, and outdoor outlets.
Posts and columns can be made from gorgeous material such as:

Cedar
Alumawood
Treated pine
Steel
Brick
Stone

Allows for variations in roof designs.
Adds an additional space to your home where your family and friends will want to hang out.
Escape the Heat and the Sun With Custom Patio Covers and Pergolas
No matter what vision you have for your backyard living space, Acme Roof Systems can make it a reality. Adding a pergola or patio cover to your outdoor living space will elevate the feel and make it a beloved hangout spot for your friends and family. Whether that means reading a book on a sunny summer day or enjoying the cool temperatures of autumn while drinking a glass of wine underneath your custom pergola, we can make your dreams a reality. Contact us today for more information on our services or to schedule a consultation.