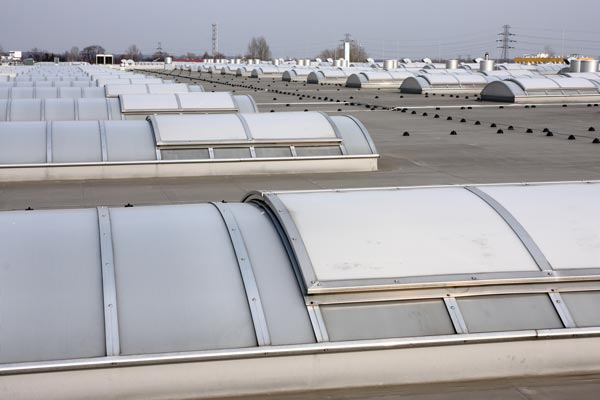 Industrial Roofing for Warehouses, Factories, Power Plants, Shipping Centers
Acme Roof Systems offers reliable industrial roofing for warehouses, factories, power plants, shipping centers, and other industrial buildings in the DFW Metroplex. Our team of roofing experts can help you determine the best type of industrial roof for your building based on your budget and building's size and the roof slope.
We offer a wide range of industrial roofing systems, all made from high-quality materials designed to endure Texas's harsh summer temperatures, severe weather, and prolonged exposure to sunlight. We have your best interests at heart and want to ensure that your building's interior is protected from potential hazards.
Here are the different industrial roofing systems and services we provide: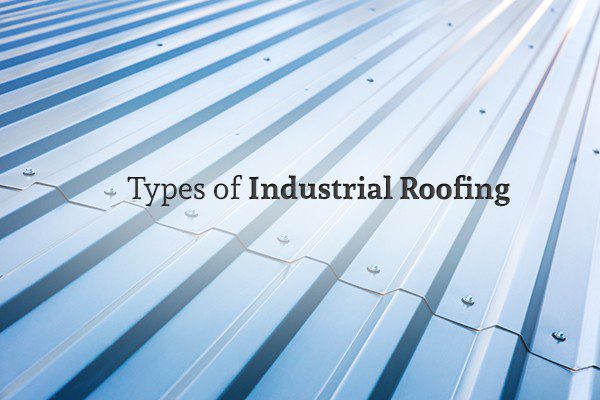 Industrial Roofing Installation Services
Acme Roof Systems is proud to offer industrial roofing services for the industries that call the DFW Metroplex home. Whether it is for a power plant or factory, our team has the experience and skill to handle large-scale roofing projects.
We start every industrial or commercial roofing installation project by sitting down with you to determine what your building needs in terms of materials and structure. Then, we'll let you know a timeline for the roof installment and draft up a project proposal that includes competitor research—so you know you're getting the best in the DFW metroplex area. give you the chance to compare our services with competitors around the area.
Industrial Roofing Materials
These are the different types of industrial roofing materials we offer:
1. Cool Roof Systems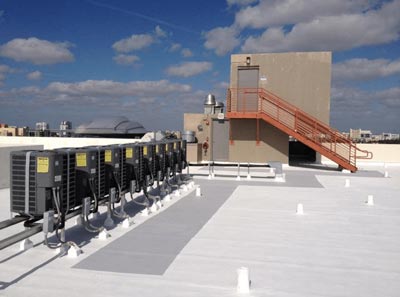 These systems are designed to help keep building interiors cooler by reflecting rather than absorbing sunlight. This quality, known as solar reflectance, ensures that your industrial building stays cooler during the summer and helps lower energy costs.
Cool roof systems also increase comfort inside the building, offering a more productive work environment. Additional benefits include:
Reduced risk of roof deterioration from UV exposure.
Decreased air pollution.
Reduced demand for electricity during peak times of the year by keeping the interior cool.
Low roof maintenance cost.
Cool roof systems are traditionally white but, thanks to advancements in the roofing industry, now also come in darker shades. Our DFW roofing experts can help you choose the right cool roof system for your building's energy needs and aesthetics.
2. EPDM Roofing
Also known as thermostat roofing, EPDM is a single-ply membrane roofing characterized by its rubbery material. This type of roofing is a top option for industrial buildings, as it works well on low slope roofs and has several essential benefits for industrial businesses, including:
Fire resistance
Cold resistance
UV resistance
Acid resistance
Alcohol and solvent resistance
Easy installation
Easy maintenance
Easy repair
Installation of EPDM roofing involves manually adhering the roofing material to the roof or mechanically attaching it. The seams are then sealed using a liquid adhesive or specially formulated tape to prevent water from pooling up and instead of directing it off the roof.
3. Modified Bitumen Industrial Roofing
Modified bitumen roofs are traditionally designed for commercial and smaller industrial buildings that have low slopes. The bitumen in these roof systems is made of naturally occurring solid petroleum combined with other materials, such as fiberglass, to increase its durability. This durability allows it to hold up well in severe weather. It also has the following benefits:
Easy repair
Flexible material reduces the risk of cracks due to extreme temperature changes
Low maintenance
Durable under heavy foot traffic
Modified bitumen roofing is installed in three-foot rolls that are heated with a torch as the material is spread out on the surface of the roof. A layer of gravel is then applied on top, helping it resist UV ray damage.
4. Metal Roof Systems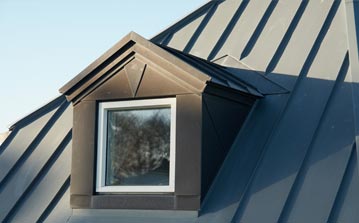 Many people want highly durable metal roofing for industrial buildings. Metal roofs provide a strong defense against the elements, making them a popular choice for warehouses and power plants. They are most often installed on pitched roofs.
Dent and Rust Resistance
Plus, industry advancements have addressed age-old issues of rusting and denting. Industrial metal roofing is now highly resistant to denting and can last up to 40 years without developing rust.
These roofs are installed using either an exposed or hidden fastener system. Hidden fastener systems are more common for industrial roofing, as they increase the roof's durability and create that distinct raised-seam look.
Besides durability and aesthetics, metal roofing also offers the following benefits:
Fire resistance
Versatility
Wind resistance
Holding up well under severe weather conditions
Holding up well under extreme temperature changes
Acme Roof Systems is proud to offer a wide range of metal roofing options such as:
Corrugated galvanized steel
Stone-coated steel
Aluminum
Copper
Tin
Stainless steel
5. Built-Up Industrial Roofing
Built-up roofs (BUR) are named for their application method. These roofs are applied in multiple layers with base layers of tar or asphalt and a top layer of gravel. Built-up roofs can be applied to a roof with little or no slope. They offer the following benefits:
Waterproof sealing
UV resistance
Low maintenance
High durability
Low cost
6. PVC Industrial Roofing Systems
Polyvinyl chloride (PVC) roofing is a popular choice for industrial buildings with flat roofs. These roofing systems are most often installed on condominium buildings and warehouses.
PVC roofing is well known for its cost-effectiveness and impressive durability. These roofs provide excellent protection against harsh weather conditions and temperatures. They are made from two layers of PVC roofing material with polyester in between. Both layers are reinforced to handle impact damage.
The PVC layers also have additives, making them more flexible, reducing the risk of cracks, and protecting them from UV rays. An acrylic coating is added to the final layer to help improve dirt and dust resistance and make it reflective, keeping your roof clean and interior cool.
PVC industrial roofs are:
Recyclable, making them eco-friendly and sustainable
Reflective, keeping interior temperatures and energy costs down
Highly durable
Wind resistant
Fire resistant
Chemical resistant
Industrial Roofing Repair and Maintenance Services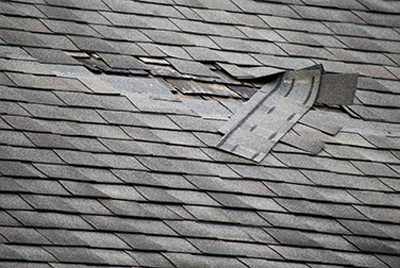 When it comes to industrial roofing, routine maintenance is the best way to prevent disaster. Get your roof inspected at least once a year to ensure that no small issues, such as a minor leak, turn into huge catastrophes. Acme Roof Systems offers roof maintenance services including annual inspections, minor roof repairs, and roof cleaning.
Our team can also handle larger repairs due to wear and tear or damage from severe storms. With us by your side, your industrial roof will provide many years of solid protection.
Need Industrial Roofing Services in the DFW Metroplex?
Acme Roof Systems can help you find the right industrial roof system. Whether you are looking to replace an older roof, need repairs on your current roof, or want to install a roof on a brand new building, our team has got you covered. Contact us today to schedule your appointment or for more information about our industrial roofing services.
More Resources: