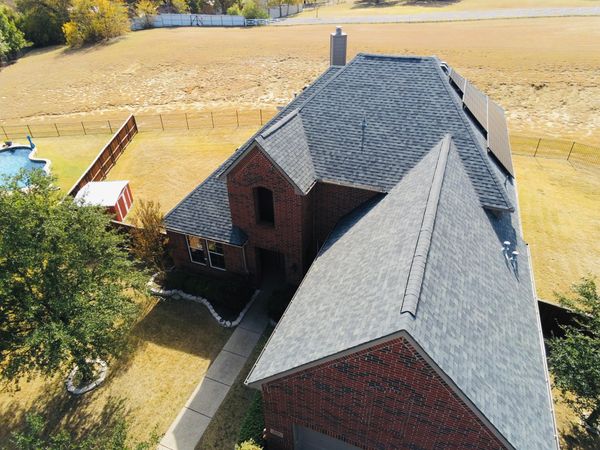 Roof Inspection Company Serving the Dallas-Fort Worth Metroplex
Hail, wind, storms, regular wear and tear, and the occasional foul ball from kids' backyard games can leave your roof with a few weak spots. Curling shingles, missing granules, cracks, and dents leave your roof susceptible to severe damage the next time Mother Nature strikes. Not addressing these issues can lead to roof leaks, mold growth, and water infiltration.
However, many homeowners and business owners don't know their roofs need repairs since they can't see the damage themselves. Thankfully, the trusted roofing specialists at Acme Roofing offer top-notch commercial and residential roofing services in the DFW Metroplex. Our team starts every service with a complimentary roof inspection to thoroughly evaluate the roof's condition and create an action plan. Acme Roof Systems can restore your property with our roof inspection services and comprehensive solutions.
When Would I Need a Roof Inspection?
A roof inspection is the first step for every project. Whether you need to replace a few missing shingles or repair damaged flashing, an assessment allows roofers to assess your roof's condition and determine how to move forward. Sometimes, we may find that a roof only requires a thorough cleaning, and we don't need to repair it at all. In other cases, we may find that missing shingles have exposed the underlayment, leaving it vulnerable to damage.
With a clear picture of what your roof needs, the roofing specialist can create a plan to address all damage and reinforce your roof, preventing future issues.
Acme Roof Services starts every roofing project with a complimentary roof inspection service. We make notes and take photos of the damage to provide the homeowner or business owner with clear documentation of what we need to repair. This documentation is helpful when discussing the next steps for the project and talking with insurance companies.
Acme Roof Systems: When You Need a Roof Inspection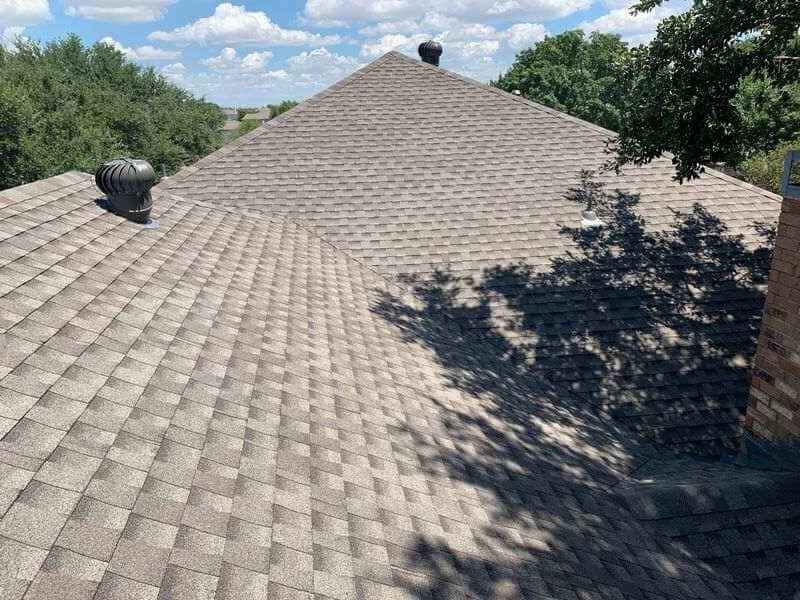 You should have professionals inspect your roof:
Annually, as part of your roof maintenance service
If you bought an older home with an aging roof
If you are about to sell your home
After a severe storm (especially storms involving hail)
If your roof is leaking or showing signs of deterioration
What Are the Benefits of a Roofing Inspection?
There are many advantages to regular roof inspections. These services allow you to:
Document the history of your roof's condition for insurance claims
Fulfill the terms of most roof warranties
Identify minor issues and repair them before they turn into major problems
Promote the integrity, appearance, and energy efficiency of your roof
Ensure that your roof is maintained correctly to extend its lifespan
Have peace of mind with a certified report of your roof's condition
Roof Inspections for Insurance Claims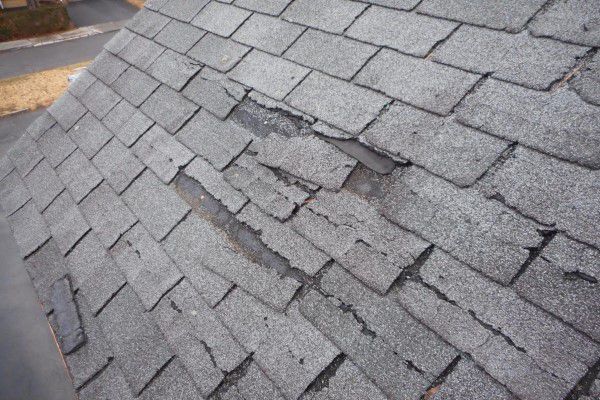 Both residential and commercial building insurance companies typically cover storm damage in the North Texas area. When you file your insurance claim after a storm or catastrophic event, the insurance company will send an adjuster to document the extent of the damage. It's essential to have a certified roofing specialist walk through the inspection with them instead of relying on the insurance adjuster alone.
The roofing experts at Acme Roof Systems will happily advocate for you throughout the insurance claims process. We will perform the initial roof inspection and provide clear documentation and photographs of the damage. You can supply your insurance company with these records as a starting point. When the insurance company sends their adjuster to your property, we will walk with them and ensure they document everything.
Once the adjuster files the insurance claim correctly, we will repair your roof to its optimal state and reinforce it to prevent future damage.
Complimentary Roof Inspection Services From Acme Roof Systems
Roof damage exposes your residential or commercial property to the elements, whether due to hail, a catastrophic accident, or excessive wear and tear. It increases the risk of devastating damage and roof failure. Allow the trusted roofing experts at Acme Roof Systems to provide a complimentary roof inspection service and restore your roof to top condition. We will explain the condition of your roof in detail, review the degree of damage, and draw up a plan for repairs.
Our team will also support you when dealing with your insurance company. We want to ensure you get the necessary coverage to repair your roof, not the adjusted price to protect the company's bottom line. Contact the team at Acme Roof Systems today for more information on our services or to schedule your free roof inspection.