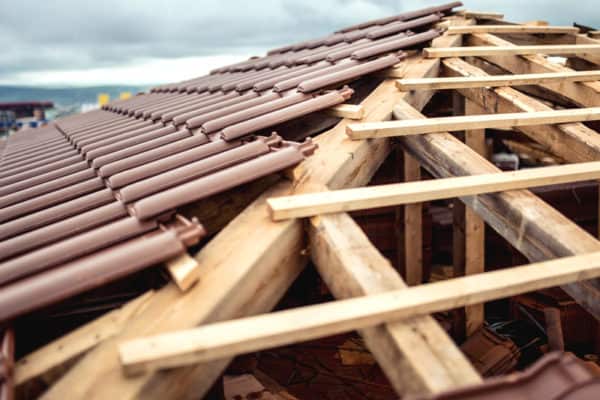 North Richland Hills Roofers
When your roof is damaged, repairs are often all that is needed. What happens if the damage or deterioration is serious? Certain factors to consider when determining whether you need roof repairs or a replacement. If your roof shows obvious signs of wear, you may need to have your roof replaced.
What Signs Indicate Roof Replacement?
Buckled or curled shingles
Missing shingles – especially in the roof valleys
The presence of shingle granules in your gutters
These signs indicate that your roof is in need of more than simple repairs to keep it from suffering extensive damage that leaves your home vulnerable to the North Texas severe weather elements.
Roof Replacement Cost
The cost to replace your roof will depend on factors such as style, color, size, and other factors. We will provide a complete roof inspection and estimate so you can rest assured there are no hidden costs or fees.
Reliable roofing contractors should always provide a written estimate for roofing services. If the price changes at any point during the project, you should be notified if any extra work over and above the original estimate is performed. A written record of the original estimate will give you peace of mind and protection.
Roof Shingles
When it's time to choose shingles for your roof replacement, there are many types to consider. GAF, Owens Corning, Certainteed, and Tamko are the four major brands we recommend using.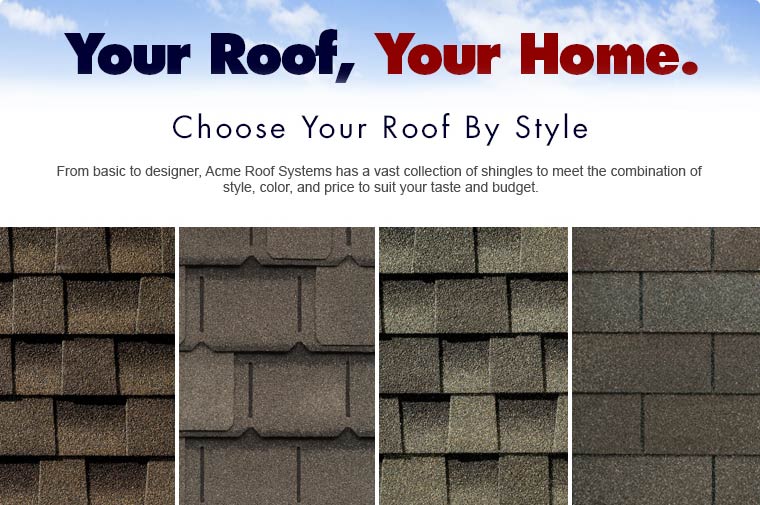 There are many styles, colors, and options when using these manufacturers.
Metal Roofs
When you need a roof replacement, a metal roof could be a good option for your home. These roofs come in various designs and shades to suit many home styles. Metal roofs provide many benefits, such as a longer lifespan than a composition roof, added fire resistance, and the ability to reflect heat.
Metal roofs are not recommended for all home designs. Please discuss this with an Acme roof professional so we can provide you with the best possible roof system to meet your requirements.
Stone Coated Steel Roof
Stone-coated steel roofs provide a more durable and cost-effective alternative to more expensive materials while maintaining the aesthetics that make the more expensive options appealing. These roofs can be designed to look like Mediterranean clay tile roofs, slate roofs, or shingles without having the drawbacks associated with these roofing materials.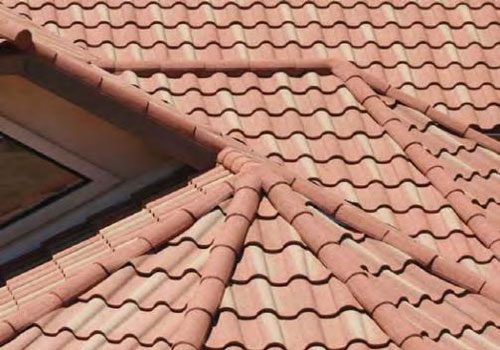 These roofs are available in a wide range of designs, styles, and colors, giving you plenty of options for your home. Stone coated steel roofs stand up well to wind, rain, and other types of severe weather. Also, they have a lightweight design that makes them easy to install and eco-friendly.
Hiring a North Richland Hills Contractor
When you decide to have your roof replaced or repaired, it's important to find a reputable roofing contractor. Reliable contractors will provide exceptional service, use high-quality roofing materials, establish and maintain clear communication, provide written estimates, and carry the proper insurance to protect your home and valuables.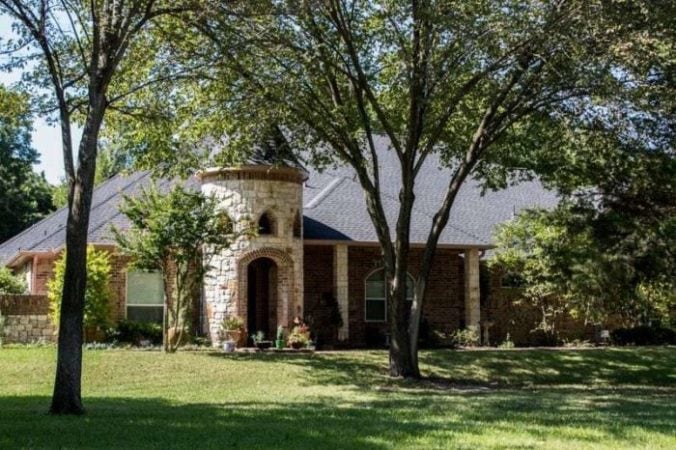 A dependable roofing contractor will help ensure your roof replacement is a positive experience. Acme Roof Systems will take the measures necessary to ensure that your roof is installed properly, safely, and on time.
More Resources: