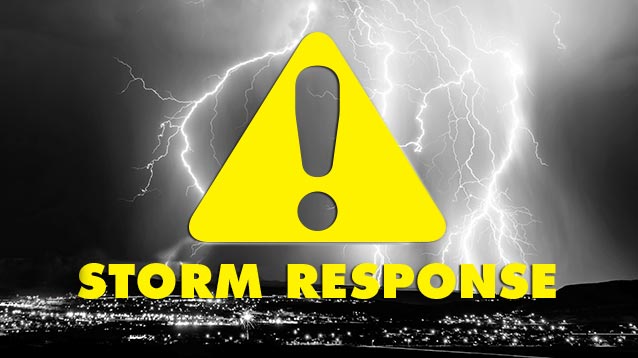 Home Restoration Services — After a Catastrophic Event
Whether it is severe weather, a house fire, or a dead tree falling on your roof, the damage that a catastrophic event leaves behind not only affects the security of your home but also your family's peace of mind. A severely damaged roof can lead to interior damage, leaving you and your family without a safe place to live.
We work around the clock to ensure that we fully restore homes damaged in catastrophic events. In any home restoration project, we start by assessing the damage to your property to determine if restoration is the best course of action. Here is more information on our home restoration services.
What Is Considered a Catastrophic Event?
Catastrophic events for roofing or home repairs refer to very harmful or disastrous incidents that can be either man-made, such as an accident in the kitchen that results in a house fire, or a natural disaster, such as severe weather.
In the DFW Metroplex, the following natural and man-made disasters can result in significant damage to your home:
Restoration Services Acme Roof Services Provides
At Acme Roof Systems, we understand that catastrophic events can affect more than your roof. We also provide services other than roof restoration to help get your home back in good condition, including:
Stucco Repair: Stucco can sustain wind, water, or hail damage after a catastrophic event. In most cases, damaged stucco can be matched in quality and style to bring your home back to its pre-storm condition.
Window Replacement Services: Catastrophic events can end up breaking or cracking windows, resulting in the need for replacements. Window screens can also suffer damage from debris or hail. We can repair or replace your window screens, windows, and window beading.
Siding Repair and Replacement: Severe weather, fire, and other events can cause damage to the siding on your home. If this damage cannot be repaired, you will need to have it replaced. We can match the type, style, and color of several different kinds of siding to restore your home to its original condition.
Air Conditioning Repair Services: Air conditioning systems can suffer serious and costly damage after major storms. We can help you get your system back up and running. In some severe cases, the AC unit may have to be replaced. Most of the time, the damage is limited to the condenser coils, which may be combed out to ensure your AC will run properly.
Electrical Repair Services: If your electrical system isn't working properly after a catastrophic event, we'll make sure it is repaired by reliable professionals. We work with well-known electricians to repair and inspect any electrical problems.
Fence Repair Services: Fences can be damaged during major storms or other catastrophic events. For example, high winds can knock down entire fences. In this case, the fence would need to be replaced. Hail storms can lead to splatter marks and wood chipping, in which case the fence will be chemically power washed and restained.
Painting Services: In the event of weather splatter marks or chipping after a hail storm, we can computer match your existing paint color and restore your home to its original condition.
Insulation Repair Services: Sometimes your home's insulation may be damaged during a catastrophic event. Keeping your home cool or warm as needed is essential to life in the DFW Metroplex, so we can help you with any insulation issues following a catastrophic event.
Gutter Repair Services: If debris or hail damage your gutters, you'll need them promptly repaired to protect your home from water damage. We can install a seamless aluminum gutter system to direct the water away from your home's foundation.
Interior Repair Services: Drywall with water damage or other flaws must be repaired or replaced. Our full-service interior repair team can handle any tape and bed, texture, drywall replacement, and painting.
Framing Repair Services: Structural damage to the frame of your house should be repaired as soon as possible to prevent additional damage to your home's integrity. Our framing team can repair any structural framing damage to prevent this from happening.
Don't Let A Catastrophic Event Put Your Family at Risk
If a catastrophic event has put your family at risk by severely damaging your home's roof or  interior, you can rely on the team at Acme Roof Systems to help! We have helped countless homeowners put their homes back together after a severe storm or other catastrophic event, creating peace of mind and allowing them to get their lives back on track. Contact our team today for more information on our home restoration services or to schedule an appointment.