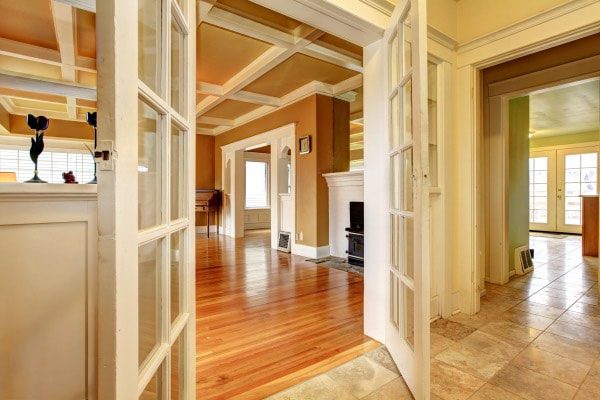 Indoor Home Remodeling
Changing the interior of your home is a great way to create the living space of your dreams while also increasing your home's value. From changing the color of rooms to expanding a room's size by taking out an interior wall, the professionals at Acme can tackle any project to help make your home's interior perfect.
The process of indoor remodeling is a stressful project if you plan on taking it on yourself. Instead of worrying about the hassle and potentially destroying the integrity and structure of your home, why not entrust this project to the professionals at Acme? Our remodeling services will leave you amazed at the beauty hidden within your home. Contact us to learn more about how we can renovate your home's interior.
Interior House Painting
If you are looking to improve the aesthetics of a room and make it look bigger, why not consider adding a fresh coat of paint? Lighter colors not only help brighten up a room, but they also make the space feel larger, providing more comfort to your guests and family. Our indoor painting services fit nicely into any budget. At Acme, our dedication to excellence and customer satisfaction means that you'll get a high-quality paint job and no drips on carpets or furniture.
Removing Interior Walls
Looking to expand your living room or open up the pathway to your kitchen? Acme can help with this by knocking out interior walls. We use only the best safety protocols when knocking out an interior wall. First, we ensure that the wall is not an essential support for the home. If it is, we can redirect the weight by adding in more support, allowing us to safely remove the wall.
We also make sure that our project zone is blocked off while we are removing the wall, which keeps you, your family, and your pets safe from debris. We then remove all of the debris for you so that you don't have to worry about the cleanup. After we're finished renovating, you can just sit back and enjoy your new open floor plan.
Wood Floor Refinishing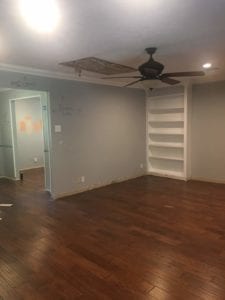 Give your floors a nice sheen and shine with a wood floor refinishing. Unlike sanding, refinishing prevents you from having to worry about wood chips coming loose from your hardwood floors. The refinishing process is also less expensive and is safe to be completed around kids and pets. Unlock the natural and beautiful look of your wood floor with a refinishing service from Acme today.
Redoing the Stairs
Make your stairways safer by having our experts install new treads and banisters on your stairs. With a brand new railing installed, you won't have to worry about a shaky railing coming loose as a family member or guest descends the stairs. We can even redo the wood floors of your steps, ensuring that they are nice and stable. If you want to keep your existing wooden stairs, we can make them sparkle by refinishing them.
Upgrading Your Closets
Everyone loves a large closet. More storage area, additional shelves for accessories, and extra rods to hang clothes on make large closets quite appealing. Acme can help you expand your closet and even add in carpet or hardwood flooring to give it a nice finish. We can also help you add in shelves, rods, or other closet accessories.
Bathroom and Kitchen Remodeling
Acme is proud to offer beautiful bathroom renovation and kitchen remodeling services. These services include adding in tiles, refinishing cabinets, and fixing the plumbing so that everything runs smoothly. Visit our bathroom remodeling and kitchen remodeling pages or contact Acme for more information on these services.
Interior Remodeling Services in North Richland Hills
If you are looking to update the interior of your home, you can rely on high-quality work when you turn to Acme. Our professionals have a dedication to customer service and an incredible eye for detail. Don't take on the stress of performing interior renovations yourself; contact the talented team at Acme!