Unparalleled Roofing Contractors in North Richland Hills, Texas
Acme Roof Systems have faithfully served residential and commercial clients of the DFW Metroplex for all of their roofing needs since our founding in 1995. We have installed over 55 million square feet of roofing, helped more than 35,000 customers, and have built and maintained strong working relationships with our clients since our founding.
We are proud to provide the highest quality roofing services including but not limited to:
Residential Roofing Company Located in North Richland Hills
As a locally owned and operated business, Acme Roof Systems understands how important it is for our residential clients to have a strong team that they can rely on for their roofing needs. Your roof protects your home from the elements, helps regulate the temperature inside of your home and is an important part of your home's overall value and appearance.
This is why Acme Roof Systems only uses the most trusted practices and materials when working on your roof. We provide the following residential roofing services for our clients:
Roof Installation
Whether you are looking to install a new roof on a brand new home build or looking to replace a roof due to weather damage, Acme Roof System roofing experts can help! We handle all parts of the roofing installation, from removing the old roof to installing the last shingle. We can help you find the right types of shingles for your home to help it stand out and look beautiful.
Roof Maintenance
Routine roofing maintenance can help extend the lifespan of your roof and ensure that small issues are caught before they turn into a major catastrophe. Acme Roof Systems provides thorough roofing maintenance services, including roof leak inspections and general roof repairs, such as replacing a few shingles, roof cleanings, debris removal, and mold removal.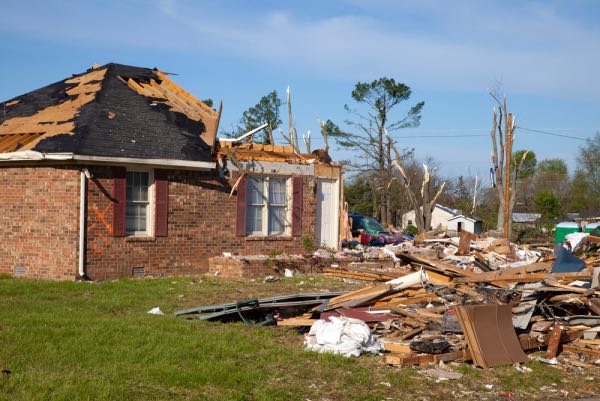 Roof Repair
When your roof suffers from damage due to severe weather or aging, it doesn't always mean the entire roof has to be replaced. Sometimes, thorough roofing repair services such as shingle repair, flashing repairs, gutter maintenance, and leaky roof repair can resolve the problem more cost-effectively.
Roof Replacement
Most shingled roofs have an average lifespan of 18-20 years. Natural aging and wear and tear weaken a roof's ability to act as insulation for your home, protect your home from the elements, and leave your roof looking tattered and worn. Acme Roof Systems can help you find the perfect replacement roofing materials for your home, helping to match your style and ensure that your roof can last you for many years to come.
Emergency Roofing
Inclement weather can strike without warning in North Texas and can be particularly damaging to your roof. In some instances, severe weather can lead to severe damage that can result in leaks that leave your home susceptible to water damage.
The trusted team of roofers at Acme Roof Services is available 24/7, so you can always rely on our aid during an emergency. Contact our team for more information on our emergency roofing services.
Commercial Roofing Contractors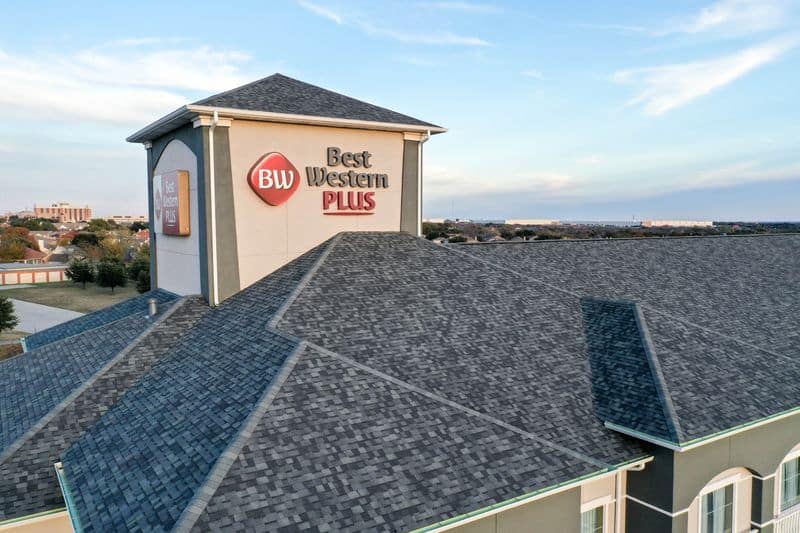 Acme Roof Systems is proud to serve our commercial customers in the DFW metroplex by providing the most dependable commercial roofing services on the market. Our skilled team of roofing specialists can handle all of your roofing needs including roof inspections, leak inspection and repairs, commercial roof installation, and replacement.
We also offer thorough commercial roof maintenance services to help extend the lifespan of your roof and ensure that small issues are caught and resolved before they can develop into a larger problem.
Types of Commercial Roofing Offered for Installation
TPO: Thermoplastic Polyolefin is a highly durable, cost-effective type of commercial roof that can be installed easily. It is heat-resistant, chemical-resistant, and energy-efficient.
Modified Bitumen Roofing: Modified bitumen roofs are made of asphalt products that are built to last for 20 years or more. They boast high durability, leak resistance, and even fire resistance.
Metal Roofs: Metal roofs provide many benefits for commercial buildings such as energy efficiency, impressive durability, and low maintenance costs.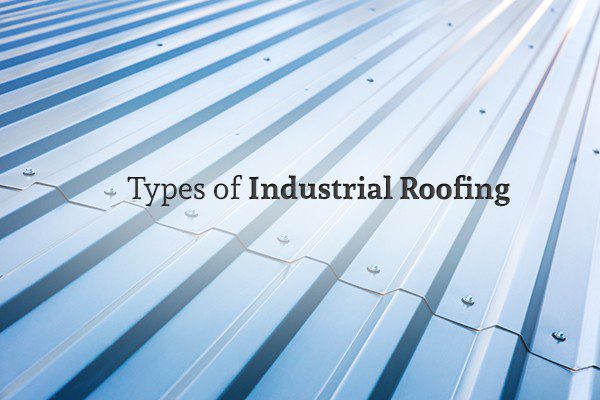 Industrial Roofing Contractors
Acme Roof Systems offer various industrial roofing systems, all made with the highest-quality materials designed to protect your industrial building from harsh temperatures and severe weather. We offer the following industrial roof systems:
Cool Roof Systems: Cool roof systems are designed to keep building interiors cooler by reflecting sunlight. They help reduce the risk of roof deterioration, lower the amount of air pollution, lower the demand for electricity during peak times, and have lower maintenance costs.
TPO Industrial Roofing: TPO industrial roofing is a highly durable and cost-effective solution for many businesses. It is resistant to dirt, bacteria, and chemicals.
Modified Bitumen Industrial Roofing: Modified bitumen industrial roofing is a mixture of bitumen with fiberglass, creating a durable roofing material that is strong against impact damage and is flexible enough to reduce cracks. It is also easily repaired, making it a popular choice among business owners.
Multi-family Building Roof System
Apartment buildings and condominiums require special considerations regarding what roofing system they choose. It needs to be durable to reduce the risk of wear and tear. When a multi-family roofing system is inefficient, it can lead to leaks, increased noise, and damage to the tenant's property. Contact our team today for more information.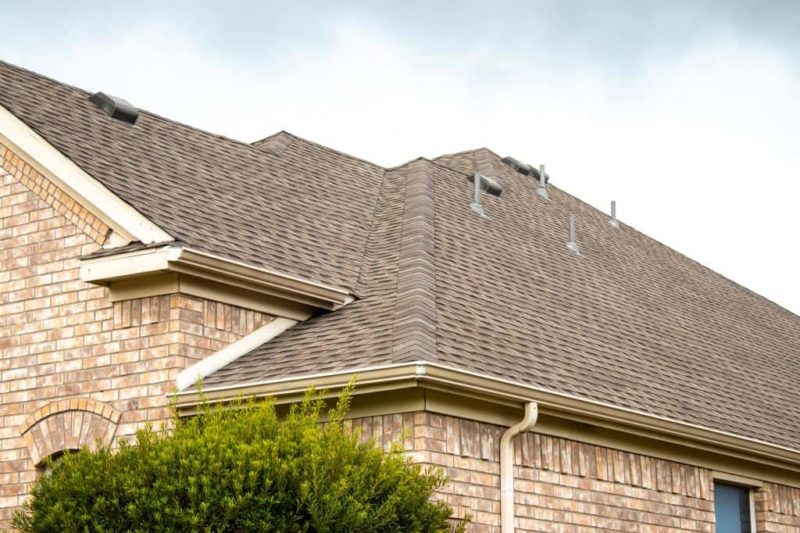 North Richland Hills'Most Trusted Roofing Specialists
Acme Roof Systems is proud to provide high-quality roofing services for our residential and commercial clients throughout North Richland Hills and the DFW metroplex. With our team's credentials, you can rest assured that only the best in the industry are working on your roof. Contact our team today for a complimentary roof inspection and estimate!
More Resources: