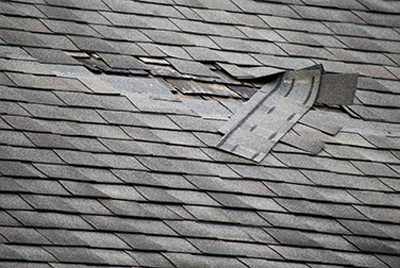 Roof Repair Services in North Richland Hills
The Dallas/Fort Worth metroplex is no stranger to severe weather, unbearably hot summers, and occasional strong winds. While your roof is built to handle the Texas elements, wear and tear over time can weaken it, leaving your house at risk. In some cases, severe weather can cause major damage to your roof and require swift expert roof repairs so that you and your family are not left vulnerable to the next storm.
Thankfully, the dedicated team of roofing professionals at Acme Roof Systems is here to help. We have been serving the DFW metroplex since our founding in 1995, helping over 35,000 satisfied customers and installing over 55 million square feet of roofing. We know what it takes to ensure that your roof can stand up to even the worst Texas weather. This is why we use only the most proven practices and strongest materials in the industry when working on your roof. Learn more about our roof repair services.
What Causes Roof Damage?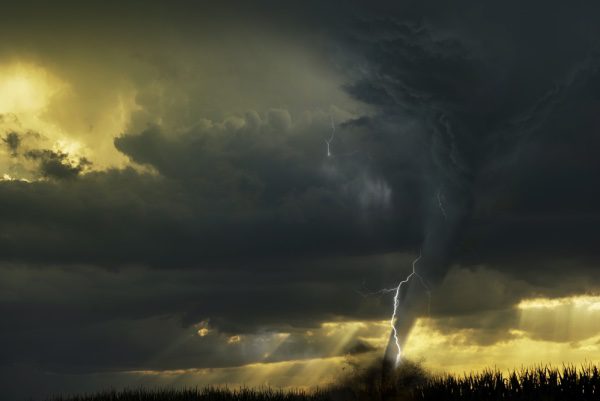 As mentioned earlier, Texas roofs are built to last and endure the tough weather conditions of our humid subtropical climate. However, over time these harsh conditions continuously wear on your roof, causing damage. Here are the most common causes of roof damage in the state of Texas:
North Texas Severe Weather
From tornadoes and high winds that can tear shingles from a roof to downed trees causing major damage, severe weather can leave your roof weakened and your home vulnerable. These are some of the most common roof issues we see after severe weather:
Damaged or lost shingles: High winds can damage or completely tear shingles from a roof. Debris, such as tree limbs or even hail can also cause damage to your shingles and leave your roof vulnerable to leaks.
Roof leaks: Whether high winds tore shingles off your roof, leaving it susceptible to a leak, or your roof has been worn down over time, roof leaks are a clear sign of damage. These leaks need to be taken care of immediately as they can cause mold, stain your ceiling or walls, and damage items in your home.
Clogged Gutters: Gutters were designed to handle the run-off of water from your roof. However, debris and dirt can get stuck in them, leading to a clog and causing water to back up onto the roof. This can lead to fascia damage and the erosion of your home's foundation.
Seasonal Weather Changes
Seasonal temperature changes also commonly cause roof deterioration in Texas. While Texas isn't known for cold weather, freezing temperatures strike a few weeks out of the year. The freezing and thawing of the shingles can lead to damage and increase the risk of roof leaks.
The Passage of Time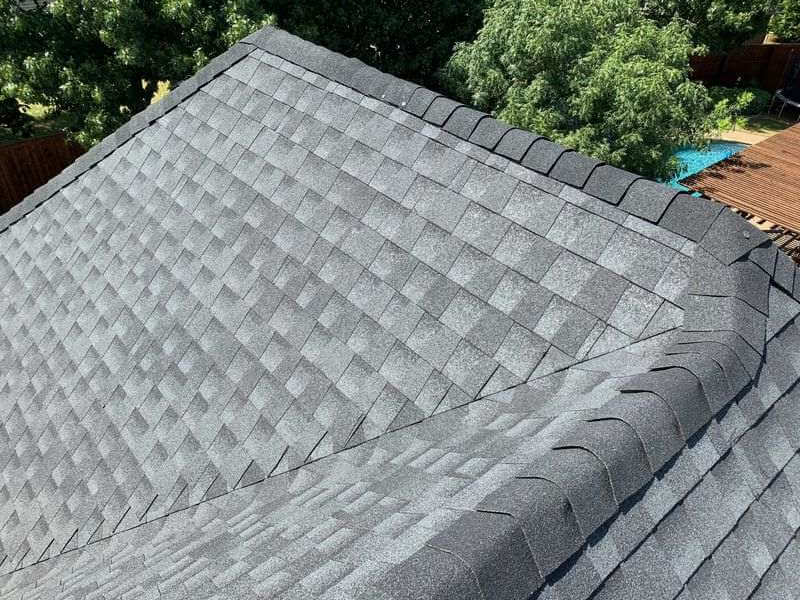 The number of years that a roof lasts depends on certain factors, such as its material and how much wear and tear it has been subjected to. In general, asphalt roofs are made to last around 20-30 years.
Some types of roofs, such as metal and tile, can last even longer when they receive routine maintenance and repairs. Some of these roofs can last for 50 years or more without needing replacement.
The length of time your roof lasts also depends on how much sunlight, temperature changes, and severe weather it has been exposed to over the years. Too much exposure to North Texas' severe weather or harsh sunlight or a lack of maintenance can considerably shorten your roof's lifespan.
Roof Repair Services Offered to the DFW Metroplex
Acme Roof Systems understands that quality starts at the top. We work hard to repair your roof quickly and efficiently to better protect your home and family. These are the services our roofing repair team offers:
Shingle Repair Services
Asphalt shingles are durable and hold well against UV rays, strong winds, and impact damage from hail and debris. Over time, though, severe weather can wear your shingles down, requiring them to be replaced or fixed. Acme Roof Systems offers superior shingle repair services to protect your roof against further damage and potential leaks.
Acme Roof Systems Insight: How Do I Know That I Need Shingle Repairs?
Always be on the lookout for the following after a major storm or doing a roof inspection:
Broken shingles
Lifted shingles
Splitting shingles
Shingles curling
Granule loss
Flashing Repair Services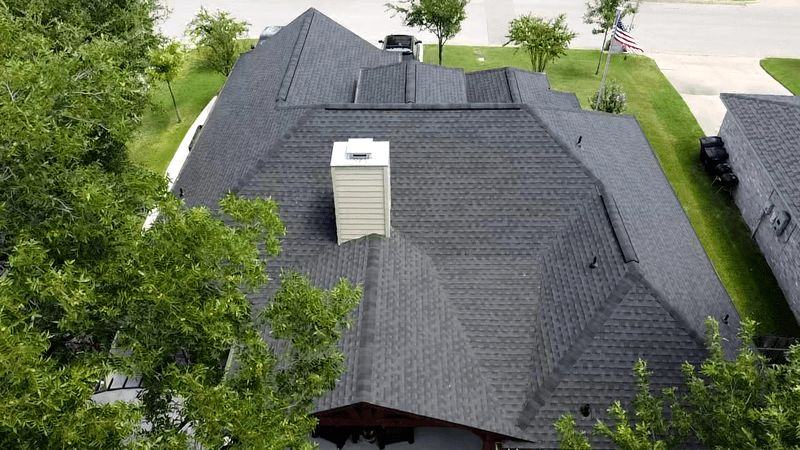 Flashing, which can be made from zinc alloy or galvanized steel, is used to keep water away from walls, chimneys, dormers, and other areas of your roof where it meets a vertical plane. Over time, the seal may get damaged or start to curl, which can lead to roof leaks.
Acme Roof Systems checks your flashing during every roof inspection service to ensure that it is still holding strong. If we notice any damage, we'll repair it.
Gutter Repair Services
Your home's gutters redirect water from your roof towards the ground, protecting your roof from water damage. Branches, leaves, and other debris can clog up your gutter and leave your roof vulnerable. Clean your gutters at least twice a year to avoid this issue. Our team recommends cleaning them in the spring and autumn.
Major gutter clogs, leaks, or warping issues need immediate attention and repair to ensure the safety of your roof. Acme Roof System can help you repair your gutters to prevent water build-up, roof rot, and gutter collapse.
Leaky Roof Repairs
Roof leaks are a major problem for your roof and home. They can lead to serious health problems such as mold growth. Whether it's a small or large roof leak, immediate repairs are required to protect your roof from further damage or a potential collapse. Call our team as soon as you suspect a roof leak.
Poor Ventilation Repairs
Excessive heat due to a poorly ventilated roof can lead to blistering shingles, the formation of mold and mildew, and the rotting of the roof's wooden elements such as the rafter or fascia. The expert team at Acme Roof systems can help you solve poor roof ventilation issues and repair any damage.
Contact Acme Roof Systems for Roof Repairs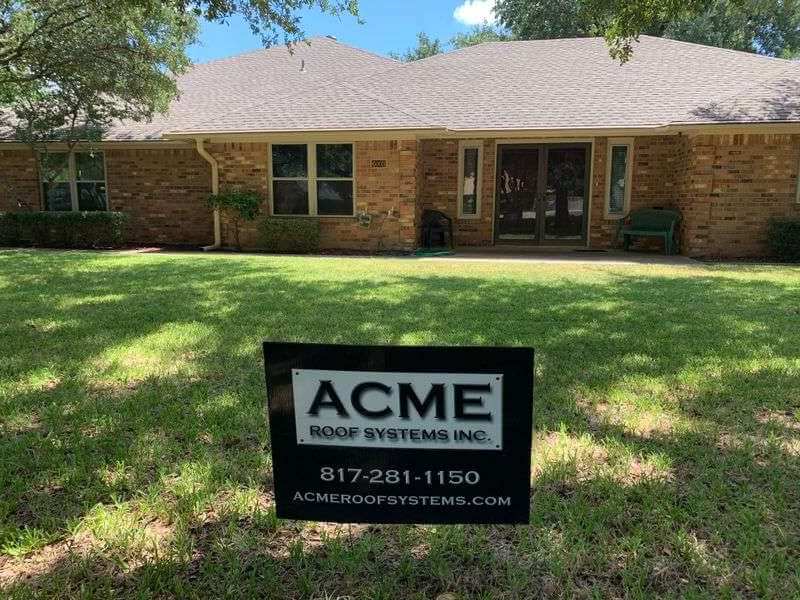 Acme Roof Systems is dedicated to excellence in not only our services but also in how we treat our customers. We offer a complimentary roof inspection to get to the bottom of your roof's issue so that we can provide the best repairs possible to increase the integrity of your roof. Contact our team today for more information on our services or to schedule an appointment with one of our specialists.
More Resources: