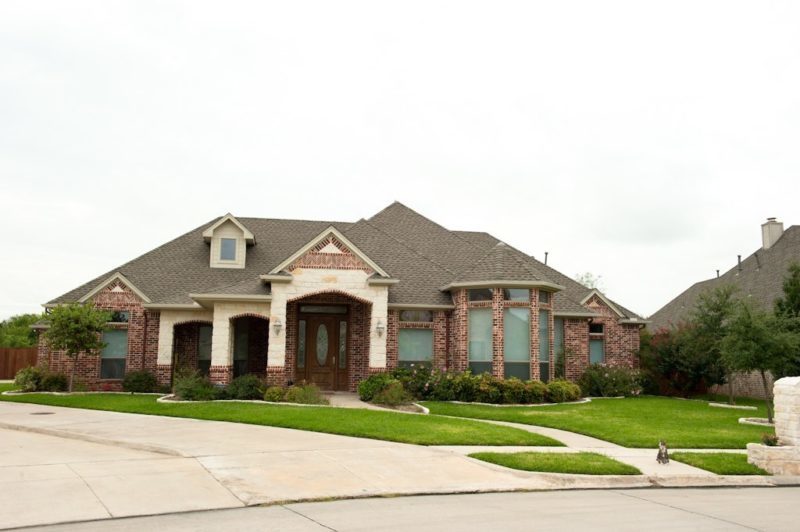 Contact Acme Roof Systems in Haslet, TX
Acme Roof Systems, Inc.
Hours of Operation:
Monday-Friday: 8 AM – 6 PM
Saturday: 8 AM – 12 PM
Professional Roofing Company in Haslet
Customers in Haslet have been able to depend on Acme Roof Systems for professional roofing services for more than two decades. Since 1995, Acme Roof Systems has been offering residential and commercial roof repairs, installations, and home restoration services. Our roofing experts have several years of experience in the industry and are certified applicators for major roofing manufacturers. We have provided over 35,000 customers with superior roofing services in the area.
Online reviews of our company show how much consumers value our services. Customers have mentioned being able to rely on us to make timely repairs and install new roofing systems. For more than 20 years, Acme Roof Systems has held an A+ rating with the Better Business Bureau. We are also a member of professional roofing organizations, including the National Roofing Contractors Association and the North Texas Contractor Association.
Roof Services We Offer to the City of Haslet, Texas
Residential Roofing Services in Haslet, Texas
Acme Roof Systems offers dependable residential roofing services in Haslet, including repairs and replacements. When it's time for you to get a new roof for your home or when you need repairs made, you can rely on our experts. We also offer residential roof maintenance, inspections, and re-shingling services.
Haslet, Texas Roof Replacement Services
Whether you have an asphalt shingle roof or a metal one, you'll need to have it replaced at some point. Roofs can deteriorate over time or sustain serious damage that cannot be repaired. Acme Roof Systems provides high-quality roof replacement services for homeowners whenever these situations arise.
Roof Repair Services in Haslet, Texas
Storms and other incidents can cause minor or major damage to your home's roof, which can lead to interior damage. Acme Roof Systems offers timely roof repairs for residential customers, heading out to your home as soon as possible to get your roof fixed up.
Dependable Commercial Roofing Services in Haslet, Texas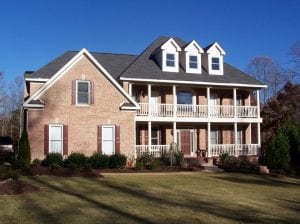 You can trust Acme Roof Systems with your commercial building. We have a team of roofing professionals available to provide your commercial roof with installation, replacement, or repair services. Our experts can assist you in choosing new roofing material, such as metal or TPO, and handle the installation process.
Industrial Roofing Services in Haslet, Texas
Acme Roof Systems also provides commercial customers in Haslet with high-quality industrial roofing. Whether you need a new modified bitumen roof for your building or you need repairs for your TPO roof, our team is here to help you.
Home Restoration in Haslet, Texas
When your home has major damage from storms or other disasters, our professionals will take care of you. Acme Roof Systems provides a wide range of home restoration services, including electrical repairs, window replacements, fencing repairs, and air conditioning repairs.
Customer Testimonials
5 Stars: "Jody and his crew did an amazing job. My roof was in pretty bad shape and he continued to work with my homeowners insurance to make sure it was covered. He was extremely professional and organized. He oversaw the entire project and his crew was impeccable. They were thorough and did not cut any corners. Made sure that the weather wasn't an issue and I was very pleased with the final results. My roof is beautiful and such an easy process letting Jody and his company handle all of the contractors. The gutters are the top of the line and he even had painters repair the wood siding and repaint and I am a painter by trade and they did a phenomenal job. He takes pride in his work and it shows with his crew that he does the job right. I highly recommend Acme Roof Systems!" – Susan Coolbaugh
5 Stars: "Excellent company and very good. The work is outstanding and the workers were very professional." – Paul Marks
5 Stars: "Thank you Mark for your great customer service and quality of work! This is the second house you have done roof repairs for me and I highly recommend you and your team!" – Kimberly Knott
Haslet, Texas City Resources
Temperature Averages for Haslet, Texas
January: High of 54.5℉ and a Low of 38.3℉
February: High of 58.1℉ and a Low of 41.9℉
March: High of 67.5℉ and a Low of 49.8℉
April: High of 74.8℉ and a Low of 55.8℉
May: High of 81.9℉ and a Low of 63.9℉
June: High of 90.9℉ and a Low of 72.9℉
July: High of 94.6℉ and a Low of 75.7℉
August: High of 95.9℉ and a Low of 75.7℉
September: High of 87.4℉ and a Low of 69.9℉
October: High of 75.7℉ and a Low of 58.1℉
November: High of 64.6℉ and a Low of 48℉
December: High of 55.4℉ and a Low of 40.6℉
Acme Roof Systems provides services throughout Haslet, Texas, and the surrounding area including the cities of Fort Worth, Keller, Roanoke, Trophy Club, and Westlake. Contact our team for more information or to schedule an appointment today!