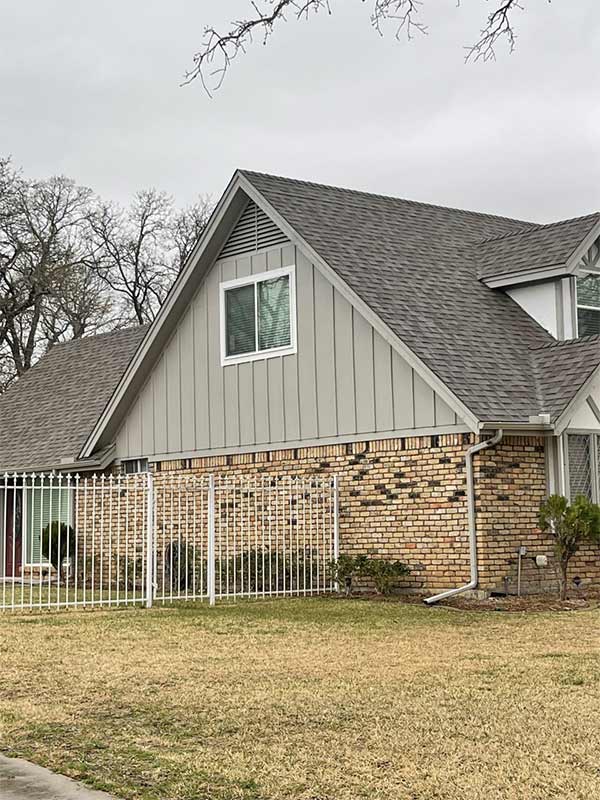 Contact Acme Roof Systems in Irving, TX
Acme Roof Systems, Inc.
Hours of Operation:
Monday through Friday: 8 a.m. – 6 p.m.
Saturday 8 a.m. – 12 p.m.
Professional Roofing Services in Irving
Acme Roof Systems has provided superior roofing services to clients in Irving for over 23 years. We offer various solutions for industrial, commercial, and residential customers. We're one of the most trusted roofing companies in the DFW area. You can rely on our highly trained experts for all your roofing needs, from installations to repairs and more.
We have gone to great lengths to build client trust and have completed over 35,000 home improvement projects across the DFW area. Our reputation for excellence has spread to property management companies, insurance agencies, and real estate agencies. No matter how big or small your roofing project is, you can count on Acme's team to handle it carefully and professionally.
Our team uses the highest quality roofing materials and meticulous installation techniques to ensure our roofs last for years to come. The beauty and craftsmanship of our work exceed our client's expectations, and we offer a full warranty for all our projects. We have also maintained our membership and A+ rating with the Better Business Bureau for 23 years.
Residential Roof Repairs in Irving, Texas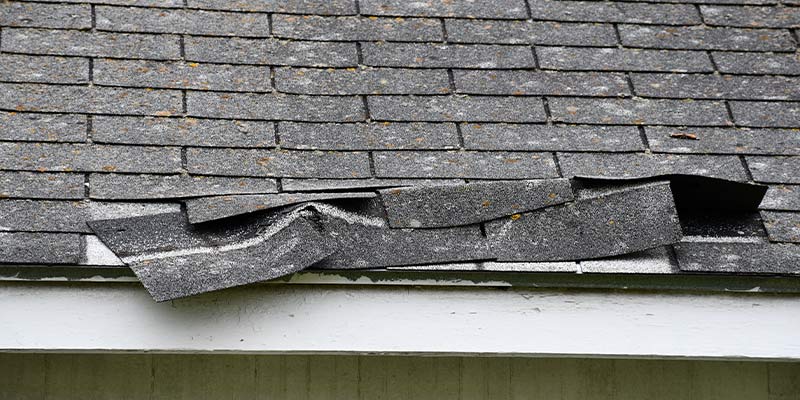 Constant exposure to the elements, temperature fluctuations, and severe weather can wear down your roof, leaving it susceptible to damage. If your roof has missing or damaged shingles, leaks, or clogged gutters, it's time to call in the professionals. Leaving your roof in poor condition risks your property's structural integrity. The Acme Roof Systems team can help. Our team will work to reinforce your roof to ensure it protects your home and family from the elements. We proudly offer the following roof repair services to residential clients in Irving, Texas, and the surrounding areas:
Shingle repair services
Flashing repair services
Gutter repair services
Roof leak repair services
Poor ventilation repair services
Roof Replacement Services
Roof repairs can help cover minor wear and tear and reinforce your roof. However, if damage and deterioration are too severe, simple repairs may not be sufficient. In this case, homeowners and commercial property owners must consider a roof replacement.
Signs That Your Roof Needs to Be Replaced:
Buckled or curled shingles
A large number of missing shingles, especially in roof valleys
The presence of shingle granules in your gutters
The same areas of your roof need repeated repairs
What Type of Materials Does Acme Offer for a Roof Replacement?
Shingles
Metal roofs
Stone-coated steel roofs
Flat roof systems
Commercial Roofing Services in Irving, Texas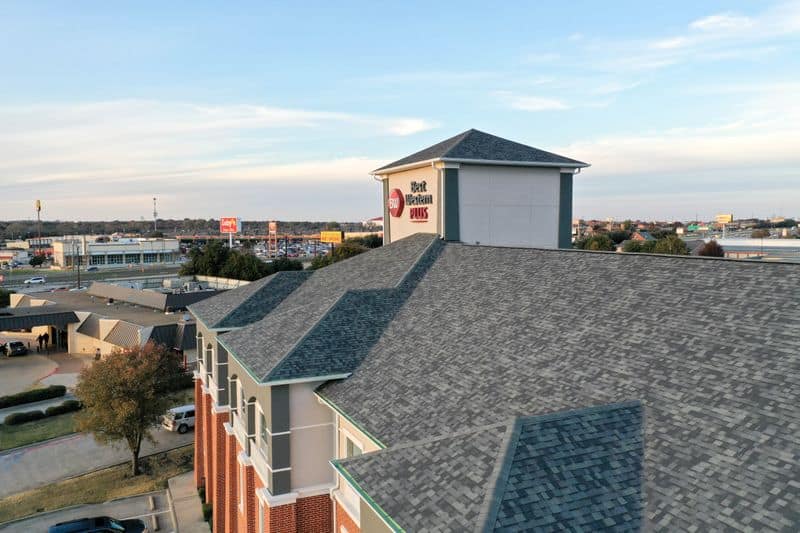 A business with a polished, attractive building will likely attract more foot traffic. As our roofing experts say, "Quality starts at the top." Acme Roof Systems is committed to delivering top-of-the-line roofing services and products to boost your property's curb appeal. We can create the perfect roof for your commercial business to ensure your company always looks its best.
What Commercial Roofing Services Does Our Team Offer?
Commercial roof inspections
New commercial roof installations

TPO roofing installations
Modified bitumen roofing installations
Metal roofing

Commercial roof repair services
Commercial roof maintenance services
Commercial roof replacements
5-Star Customer Testimonials:
"After the recent storms, my roof was in desperate need of repair and with more upcoming rain, I needed help quickly. I called Acme, and Jody and his team got out extremely quickly to cover it with felt paper for the temporary fix. Jody worked with the insurance adjuster and then met with me to let me know all of the options after the claim was completed. The repair was scheduled, and his team was there on time, very professional, and got the job done in one day. The cleanup was amazing. I walked the yard, the driveway, and the street in front and did not find any nails, which very much impressed me. The roof looks great and will last for years to come. I highly recommend Jody and his team at Acme!!" – Doug Hoernig
"When was the last time that you contacted a service provider only to be told, respectfully, that you do not need their services? That was my experience with Acme and their project manager Joe. He was prompt and thoroughly explained the condition of my roof, which turned out to be okay for now. He recommended go-forward steps for me, and his experienced opinion and advice were invaluable!! I will only call Acme for all of my future roofing needs. Trust, integrity, and value are great virtues to count on with any service provider. Acme has demonstrated them all. Thank you, Joe!!" – Terry C.
"Five years ago, Acme replaced my roof. Over the ensuing years, issues have arisen as they do in this part of the country with roofs. Acme has been outstanding and exceptional in its responsiveness. I could not be more pleased with them. Steve Gregory is excellent to work with, and the other employees are always highly professional. I highly recommend them." – Vann Cunningham
Local Resources in Irving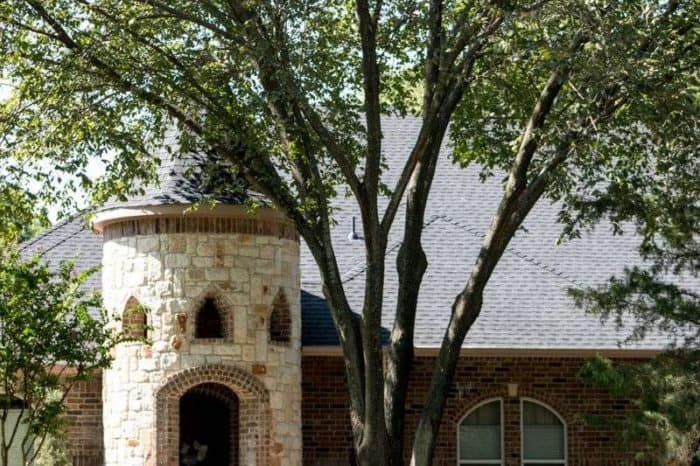 Interesting Irving, Texas Facts
The city was founded in 1903 by surveyors J.O. Schultz and Otis Brown and served as a rail link between Dallas and Fort Worth.
Irving, Texas, was officially incorporated on April 14, 1914.
Otis Brown was the first mayor of Irving.
The city was named after Mrs. Brown's favorite author, Washington Irving.
The population in Irving, Texas, as of 2021 is 254,198.
Temperature Averages of Irving, Texas
January: High of 57℉ and a low of 39℉
February: High of 62℉ and a low of 43℉
March: High of 70℉ and a low of 50℉
April: High of 77℉ and a low of 58℉
May: High of 84℉ and a low of 66℉
June: High of 91℉ and a low of 73℉
July: High of 95℉ and a low of 77℉
August: High of 95℉ and a low of 77℉
September: High of 89℉ and a low of 70℉
October: High of 78℉ and a low of 59℉
November: High of 67℉ and a low of 49℉
December: High of 59℉ and a low of 41℉
Acme Roof Systems provides services throughout Irving and the surrounding areas, including Farmers Branch, Grapevine, and Coppell. Contact us for more information on our services and to receive a quote on your roof repair or new installation today!