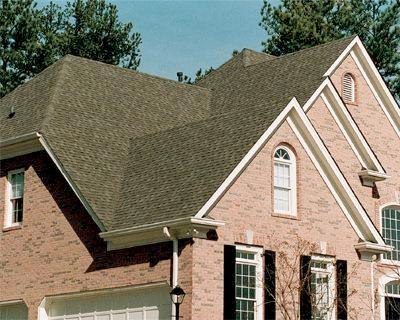 Contact Acme Roof Systems in Lewisville, TX
Acme Roof Systems, Inc.
(817) 281-1150
Hours of Operation:
Monday to Friday: 8am – 6pm
Saturday: 8am – 12pm
Professional Roofing Company in Lewisville
Acme Roof Systems has been providing superior residential and commercial roofing services in Lewisville since 1995. Since then, our company has handled roofing projects for more than 35,000 customers. Our team includes roof installers who have been with us from the time the company was founded, which means that our customers can rest easy knowing they will be working with professionals who have many years of experience. Our roof installers are also certified applicators for some of the biggest roofing manufacturers in the U.S.
Acme Roof customers have posted online reviews that praise our company for providing dependable services. Customers provided reviews after a variety of services, from new roof installation to repairs, but a common thread throughout the reviews is how exceptional our services are. At Acme Roof Systems, we take our commitment to high-quality service seriously. We have had an A+ rating from the Better Business Bureau for more than two decades. We also have memberships in several professional organizations, including the North Texas Roofing Contractor Association, the Roofing Contractors Association of Texas, and the National Roofing Contractors Association.
Roofing Services We Offer to the City of Lewisville, Texas
Residential Roofing in Lewisville, Texas
When you need your roof repaired or replaced, Acme Roof Systems can help. We offer residential roof installation, repairs, replacement, and maintenance services for customers in Lewisville. Our other residential services include re-shingling and roof inspections. Our team will ensure that your home is well-protected from the elements with our reliable roofing services.
Roof Replacement Services in Lewisville, Texas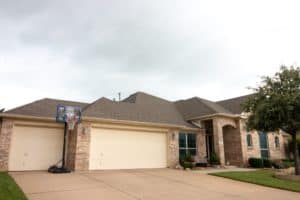 Roofing material is made to last for years, but your home will eventually need a new roof due to wear and tear or damage. At Acme Roof Systems, we offer roof replacement services in Lewisville for residential customers. We can help you choose a new roof for your home and install it with minimal inconvenience to you.
Unparalleled Roof Repairs in Lewisville, Texas
Whether you have broken shingles or damaged flashing, it's important to get repairs as soon as possible to keep your roof in good shape. Acme Roof Systems provides prompt roof repairs for customers in Lewisville. With our help, you can count on having a roof that keeps your home safe from water and wind damage.
Commercial Roofing in Lewisville, Texas
Acme Roof Systems provides dependable commercial roofing services in the Lewisville area. From modified bitumen, TPO, and metal roof installation to commercial roof repairs, replacements, and leak detection, our team can ensure that your building has a roofing system that you can count on.
Lewisville, Texas Industrial Roofing Services
At Acme Roof Systems, we provide industrial roofing services for commercial customers in Lewisville. Our services include TPO, cool roof, and modified bitumen commercial roof installation. Our roofing experts can help you select the right industrial roofing for your building.
Home Restoration Services in Lewisville, Texas
When your home has serious damage, Acme Roof Systems can provide you with reliable home restoration services in Lewisville. From Stucco repairs and window replacements to air conditioning repairs, electrical repairs, insulation, and fencing, our team has the equipment and skills to restore your home.
Customer Testimonials
5 Stars: "From start to finish we were lead by Steve at Acme Roof for our roof replacement. We are very happy with our new roof. Would recommend Acme to anybody who needs a new roof." – Kim Pop
5 Stars: "They were quick to respond, and extremely professional at every stage of the process. Highly recommend!" – Collin McLaughin
5 Stars: "Amazing service & on the good contractor List! Have already referred 2 customers." – Alicia Taylor
Lewisville, Texas City Resources
Interesting Lewisville, Texas Facts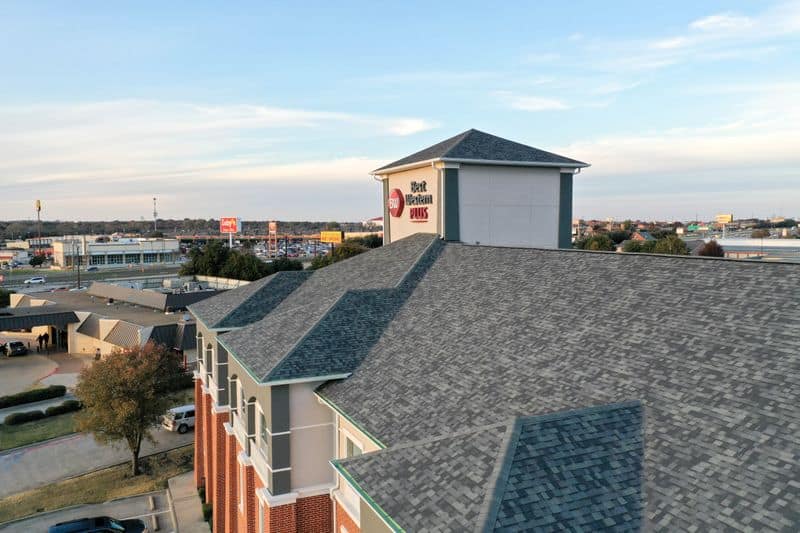 Population size: 106,386
The town was originally called Holford's Prairie and dates back to 1840.
The town's first railroad came through in 1881 and led to the expansion of the town.
The town was incorporated in 1925 after the construction of the Lewisville lake was completed.
Popular Attractions in Lewisville, Texas
MCL Grand Theater
Lewisville Public Library
Hank Haney Golf Ranch
Lewisville is home to 51 miles of natural parks
Temperature Averages for Lewisville, Texas
January: High of 53.3℉ and a Low of 32℉.
February: High of 59.2℉ and a Low of 36.8℉.
March: High of 67.2℉ and a Low of 44.6℉.
April: High of 74.4℉ and a Low of 52.4℉.
May: High of 81.7℉ and a Low of 61.4℉.
June: High of 89.2℉ and a Low of 69℉.
July: High of 94.1℉ and a Low of 73.1℉.
August: High of 93.5℉ and a Low of 71.9℉.
September: High of 86.1℉ and a Low of 65℉.
October: High of 76.3℉ and a Low of 54.3℉.
November: High of 64.1℉ and a Low of 43℉.
December: High of 56℉ and a Low of 34.8℉.
If you need more information on our roofing services in Lewisville, please contact Acme Roof Systems. Our services are also available for residential and commercial customers in the surrounding cities including Carrollton, Farmers Branch, Flower Mound, Grapevine, and The Colony.