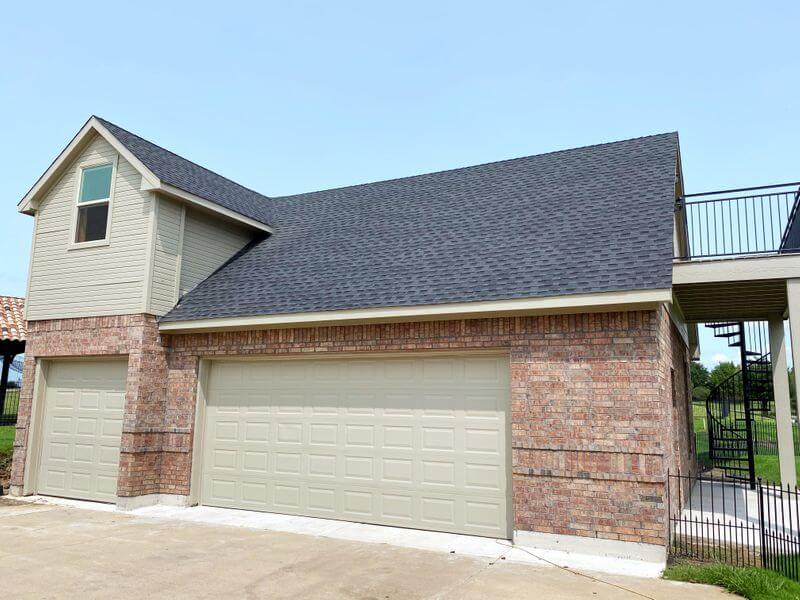 Contact Acme Roof Systems in Saginaw, Texas
Phone Number: (817) 281-1150
Hours of Operation:
Monday – Friday: 8:00 AM – 6:00 PM
Saturday: 8:00 AM – 12:00 PM
Professional Roofing Services in Saginaw, Texas
Established in 1995, Acme Roof Systems has become well-known in the Saginaw area as a dependable provider of high-quality roofing services for both residential and commercial clients. With services ranging from new roof installation to roof repairs and inspections, our team of experienced professionals knows the importance of unparalleled customer service. With more than 35,000 jobs under our belt, Acme Roof Systems knows that no matter what issues your roof faces, we have a solution.
When you partner with Acme Roof Systems for your residential or commercial building, you can rest assured that your roof is in good hands. We provide exceptional service by keeping the channels of communication open so that you know exactly what is happening with your project. Customer reviews mention that our team gets the work done quickly while providing high-quality repairs. Our team may work fast, but we never cut corners and we always ensure that everything is done using the best practices in the trade.
We're also proud of the professional recognition that our team has earned. We have an A+ rating with the Better Business Bureau for more than 23 years and have memberships with many professional organizations, such as the National Roofing Contractors Association and the Roofing Contractors Association of Texas.
Services We Offer to the City of Saginaw, Texas
Roofing Replacement Services in Saginaw, Texas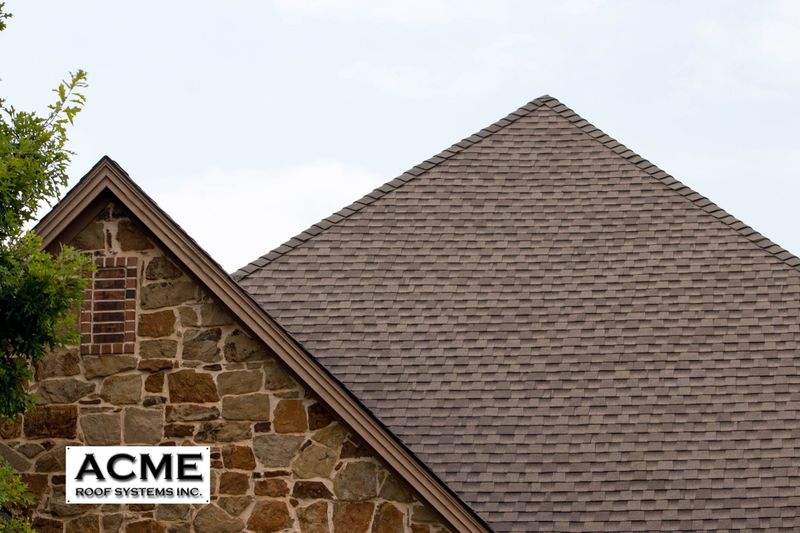 When your roof is showing signs of severe damage, and repairs are just not enough to restore your roof, a roof replacement may be needed. Our team of qualified roofers will come and inspect your roof, letting you know whether a full or partial replacement is needed. We look for common signs, such as:
Buckles or curled shingles
Missing shingles
Shingle granules in your gutters
If your roof needs a partial or full replacement, the team of qualified roofers at Acme Roof Systems can help! Contact our team today to schedule your roofing inspection so that our team can get a full picture of what is going on with your roof. From there, our team can better estimate whether your roof needs a full or partial replacement, and how much you can expect the repairs to cost.
Home Restoration Services in Saginaw, Texas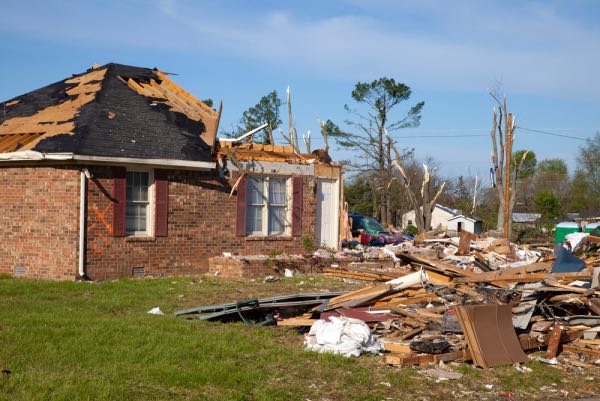 Texas is no stranger to severe weather. High winds can kick up debris, and strong storms often bring with them hail and the chance for tornadoes, all of these elements create great damage risk for your roof. Other catastrophic events can happen as well, such as a dead tree falling on your roof or a house fire, these events can leave behind significant damage and destroy your family's peace of mind. Acme Roof Systems is dedicated to ensuring that all individuals of Saginaw, Texas have access to home restoration services, no matter what caused it. Our team works around the clock to ensure that the homes are restored promptly to help get the family's life back on track. We start every service with an inspection to ensure that we know what the best course of action is.
Commercial Roofing Services in Saginaw, Texas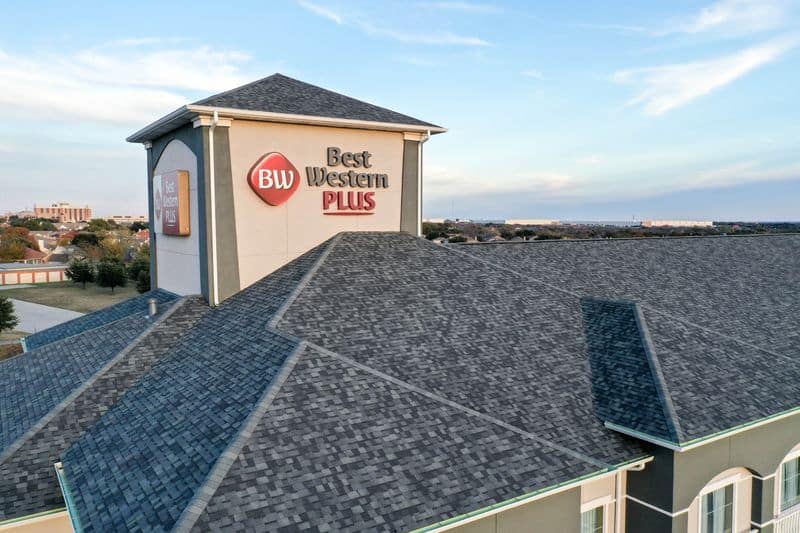 Commercial building owners can rely on Acme Roof Systems for repairs, new installations, replacements, and other services. We provide high-quality commercial roofing materials for new roofs, such as TPO roofing, metal roofing, and modified bitumen roofing. Our team understands how important your roof is to your business, as we believe quality starts at the top. Contact our team today for more information on our commercial roofing services or to schedule an appointment with our team.
Customer Testimonials
"Heidi Sligar, Sean, and their Team from Acme did an excellent job remodeling our office after our flood. Our new work place looks better than ever. Lyons Dispenser Service highly recommends." – Jody Piper – 5 stars
"Acme Roof has done several roofs for me and their workmanship is outstanding. I'm particularly impressed with the neatness of the job and how the job site is picked up so well I never had to worry about nails or a mess. Also, the people of Acme are so so kind and professional. I would not use any other roofing company." – Dedrea Franklin – 5 stars
"My roof and gutters were replaced due to the hail storm in April. Worked with Russ Reichenbach at Acme Roof. Very satisfied with the whole process and the work performed. Highly recommend Acme Roof and would use again." – Bruce A Hildebrand – 5 stars
Saginaw, Texas City Resources:
Saginaw, Texas Fun Facts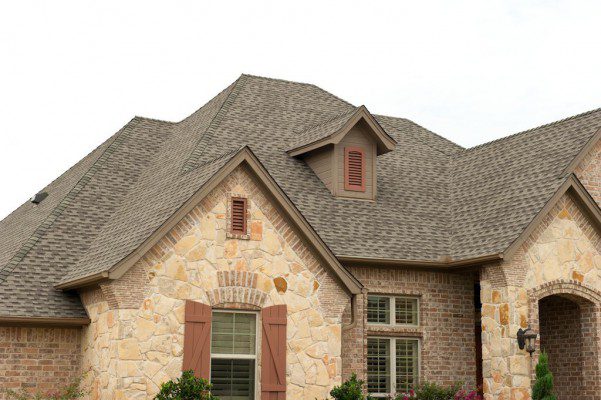 Saginaw, Texas began as a small agricultural settlement and was initially called Dido
The community was named Saginaw in 1882 by Jarvis J. Green. He was a local landowner who named the town after his hometown.
Saginaw's first post office was established in 1888.
Saginaw became an officially incorporated city in the late 1950s.
Temperature Averages for Saginaw, Texas
January – High of 57℉ and a Low of 37℉
February – High of 62℉ and a Low of 41℉
March – High of 70℉ and a Low of 49℉
April – High of 77℉ and a Low of 56℉
May – High of 84℉ and a Low of 65℉
June – High of 91℉ and a Low of 72℉
July – High of 96℉ and a Low of 76℉
August – High of 95℉ and a Low of 76℉
September – High of 88℉ and a Low of 68℉
October – High of 78℉ and a Low of 58℉
November – High of 67℉ and a Low of 48℉
December – High of 58℉ and a Low of 39℉
Acme Roof Systems proudly serves the residential and commercial clients of Saginaw, Texas, and the surrounding areas including Blue Mound, Fort Worth, and Watauga. Contact our team today for more information on our services or to schedule an appointment with our team.