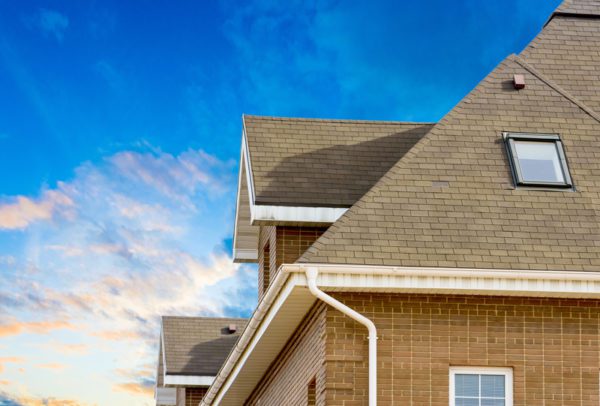 Contact Acme Roof Systems in Trophy Club, Texas
Acme Roof Systems Inc.
Hours of Operation:
Monday to Friday: 8 am – 6 pm
Saturday: 8 am – 12 pm
Professional Roofing Services in Trophy Club
Customers who live and work in the Trophy Club area have been able to depend on Acme Roof Systems for residential and commercial roofing services. Our company, which has been around since 1995, provides repairs, replacements, installations, and many other roofing services for the commercial property owners and homeowners in Trophy Club. Over the years, our team of experts has taken care of more than 35,000 customers who needed everything from minor repairs to complete replacements or new construction installations.
 Thanks to the high-quality service we pride ourselves on providing, we have had many happy customers in the area. Online reviews written by past customers mention the advantages of working with Acme Roof Systems for repairs and other roofing services. Our roofers always show up on time and get the job done on schedule in addition to treating customers with courtesy and professionalism. As part of our commitment to maintaining a high level of professionalism, Acme Roof Systems belongs to a few regional and national organizations in the industry, such as the North Texas Roofing Contractor Association and the National Roofing Contractors Association.
Services We Offer to the City of Trophy Club
Residential Roofing in Trophy Club, Texas
When it comes to roofing services, including repairs and installations, Acme Roof Systems provides the highest quality in the Trophy Club area. Our team of roofing professionals can handle your next roofing job, whether you need to have some damage fixed or have a new roof to replace an aging one. Our residential roofing services also include inspections, maintenance, and re-shingling.
Roof Replacement in the City of Trophy Club
If your roof isn't able to protect your home from water and other dangers, it's time to invest in a new one. Acme Roof Systems can handle your roof replacement, which includes taking your old roof off and installing the new one. We provide reliable roof replacement services so that homeowners can depend on having a high-quality roof to protect their homes.
Roof Repairs in Trophy Club, Texas
Don't let roof damage put your home at risk of water damage, mold, and other problems. The experts at Acme Roof Systems can take care of all kinds of roof repairs in Trophy Club, including minor shingle damage or major problems. We can provide you with repairs as quickly as possible to get the roof on your Trophy Club home in outstanding condition.
Commercial Roofing in Trophy Club, Texas
When you're looking into getting a new roof for your commercial building or when you need repairs, keep Acme Roof Systems in mind. Our company offers reliable commercial roofing services, including repairs, installations, and replacements. We have different materials available to choose from, such as modified bitumen, metal, and TPO.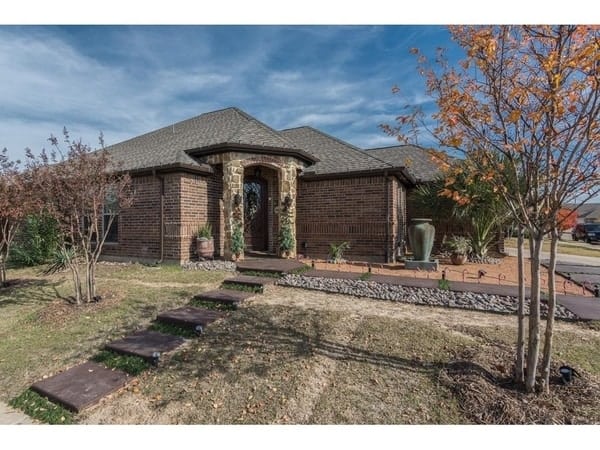 Customer Testimonials
5 Stars: "Steve and his roofing crew were very professional and did a great job! I would highly recommend Acme Roof Systems for your roofing needs. Thank you for all you have done for us!" – Kimberly Rosiek
5 Stars: "Exceptional responsiveness, punctual, efficient and super PRO. Done in the time frame indicated and no mess left behind. They were super flexible in doing a section of the roof that was needed near the new framing for a 2nd level deck. Highly recommend this company and Steve Gregory specifically." – Iexa Gurmendi
5 Stars: "Amazing service & on the good contractor list! Have already referred 2 customers." – Alicia Taylor
Trophy Club City Resources
Interesting Trophy Club, Texas Facts
Acknowledged as one of the best places to live in DFW by D Magazine
The community was developed in 1973 by Johnson and Loggins.
The town was originally a housing development to surround a country club, hence where the city got its name.
Average Temperatures for Trophy Club, Texas
January: High of 56.6℉ and Low of 32.1℉
February: High of 60.1℉ and Low of 35.3℉
March: High of 67.6℉ and Low of 44.1℉
April: High of 75.9℉ and Low 51.8℉
May: High of 83.4℉ and Low of 61.5℉
June: High of 90.8℉ and a Low of 68.7℉
July: High of 110℉ and a Low of 72.7℉
August: High of 96.5℉ and a Low of 72.5℉
September: High of 88.6℉ and a Low of 64.6℉
October: High of 78.8℉ and a Low of 53.2℉
November: High of 67℉ and a Low of 43.5℉
December: High of 57.2℉ and a Low of 33.9℉
If you need roofing services for your home or business, contact Acme Roof Systems to learn more. We offer roof repairs, replacements, and installations in Trophy Club, Texas and the surrounding areas, including Southlake, Keller, and Flower Mound.