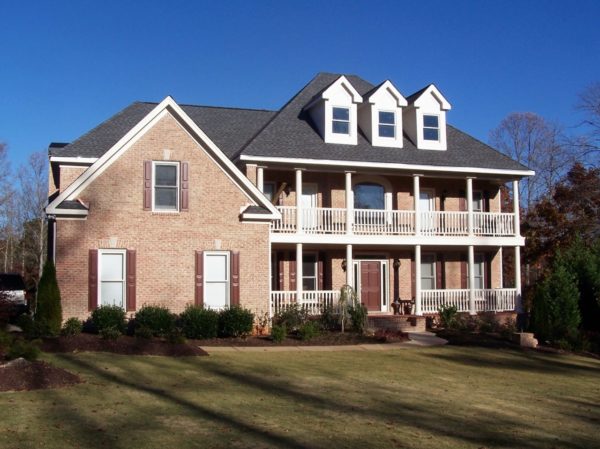 Roofing Company in Bedford, TX
Acme Roof Systems, Inc.
Phone: 817-893-6456
Hours of Operation:
Monday – Friday: 8am – 6pm
Saturday: 8am – 12pm
Professional Roofing Services in Bedford
Acme Roof Systems is an experienced roofing company serving customers throughout Bedford. We first began providing services in the area in 1995. Years later, we still have the same roof installers on staff, so you can be confident that our team is experienced and knowledgeable. During this time, our certified installers have been able to build strong relationships with local real estate agencies, insurance agencies, and property management companies.
We offer comprehensive roofing services, including installation, repairs, and roof replacements. When working with any client, we pride ourselves on being able to exceed expectations and provide the best quality of service.
Bedford Residential Roof Repairs
In order to protect your home, you must maintain the integrity of your roof. Unfortunately, high winds, bad weather, and age can take a toll on the roof. If your roof becomes damaged, you need to repair the problems as soon as possible to prevent further deterioration. If you think you may have a problem with your roof, Acme Roof Systems can help.
New Roof Installation and Replacement in Bedford
When your home in Bedford needs a new roof, you have a variety of options to choose from. Acme Roof Systems can help you compare different types of roofs and choose the one that works best for you. Our experienced roofing installation professionals will complete the job to your full satisfaction.
With proper maintenance, your roof should last for many years, but it will still eventually need to be replaced. Keep Acme Roof Systems in mind for when that day comes. Acme Roof Systems can replace all types of roofs, including industrial roofs, commercial roofs, and residential roofs. We can also help you change or upgrade your roof.
Acme Roof Systems Bedford Commercial Roofing
Commercial roofing is a specialized industry that differs from residential roofing. At Acme Roof Systems, we have many years of experience repairing and replacing roofs for commercial clients. If you own a commercial building, you can trust us with your roofing project.
Industrial Roofing in Bedford, Texas
As the owner of an industrial building, you have specific roofing needs. Your roof is not the same as the roof on a residential property, and you need a roofing professional who understands this niche. Acme Roof Systems can handle all types of industrial roofing repairs and replacements.
Customer Testimonials:
5 Stars: "Excellent company and very good. The work is outstanding and the workers were very professional." – Paul Marks
5 Stars: "Jody and his crew did an amazing job. My roof was in pretty bad shape and he continued to work with my homeowner's insurance to make sure it was covered. He was extremely professional and organized. He oversaw the entire project and his crew was impeccable. They were thorough and did not cut any corners. Made sure that the weather wasn't an issue and I was very pleased with the final results. My roof is beautiful and such an easy process letting Jody and his company handle all of the contractors. The gutters are top of the line and he even had painters repair the wood siding and repaint and I am a painter by trade and they did a phenomenal job. He takes pride in his work and it shows with his crew that he does the job right. I highly recommend Acme Roof Systems!" – Susan Coolbaugh
5 Stars: "From start to finish we were led by Steve at Acme Roof for our replacement. We are very happy with our new roof. We recommend Acme to anybody who needs a new roof." – J. Ferguson
Bedford, Texas City Resources:
Interesting Bedford, Texas Facts
Population size: 48,215
Date First School was Established: 1862
Date the Post Office was Open: 1877
Popular Attractions:

Trinity Arts Guild
Boys Ranch Park
Central Park
Bedford Parks and Recreation Center
Central Baptist Church of Bedford
Woodland Heights Baptist Church
Weather Averages for Bedford, TX
January: High of 57℉ and a Low of 35℉. Rain averages 2.3 inches every four days.
February: High of 61℉ and a Low of 39℉. Rain averages 2.9 inches every five days.
March: High of 68℉ and a Low of 47℉. Rain averages 3.3 inches every five days.
April: High of 75℉ and a Low of 54℉. Rain averages 3.5 inches every five days.
May: High of 82℉ and a Low of 63℉. Rain averages 5 inches every six days.
June: High of 90℉ and a Low of 71℉. Rain averages 3.7 inches every five days.
July: High of 95℉ and a Low of 75℉. Rain averages 2.3 inches every three days.
August: High of 95℉ and a Low of 74℉. Rain averages 2.3 every 3 days.
September: High of 88℉ and a Low of 67℉. Rain averages 3.4 inches every five days.
October: High of 78℉ and a Low of 55℉. Rain averages 4.3 inches every five days.
November: High of 66℉ and a Low of 45℉. Rain averages 2.5 inches every four days.
December: High of 58℉ and a Low of 37℉. Rain averages 2.7 inches every four days.
Acme Roof Systems proudly provides services throughout Bedford and the surrounding areas, including, Hurst, Euless, and Colleyville. Please contact us today to learn more about our services.