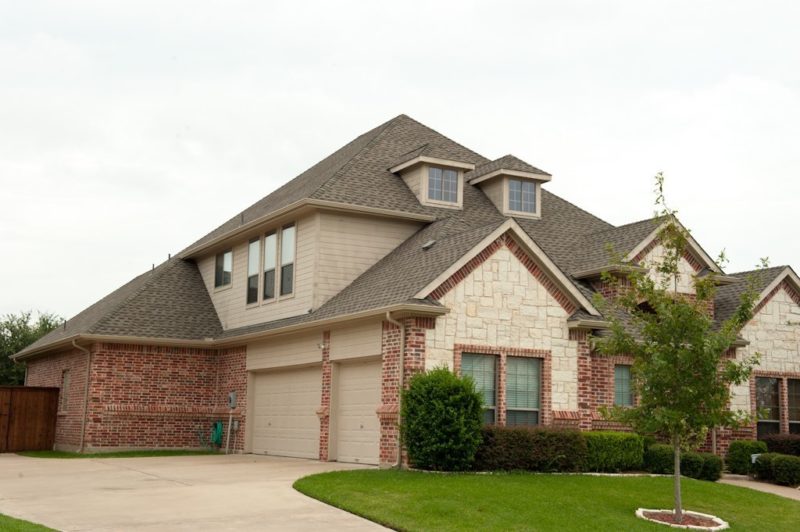 Contact Acme Roof Systems in Hurst, TX
Acme Roof Systems, Inc.
Hours of Operation:
Monday to Friday: 8 am – 6 pm
Saturday: 8 am – 12 pm
Professional Roofing Services in Hurst
Acme Roof Systems is a roofing company with more than two decades of experience in roof construction, roof repair, and roof design. Our company has employed the same roof installers since our launch, so you can rest assured that our installers are certified, established, and have an excellent rapport with local insurance agencies, real estate agencies, and property management companies.
At Acme Roof Systems, we take great pride in our workmanship and our ability to meet and exceed the expectations of every client. Our company has installed more than 55 million square feet of roofing for more than 35,000 customers. We use only high-quality materials to ensure the best outcome, and we issue a full warranty to our customers at the completion of every project.
Our team works with some of the best manufacturers in the industry, and we can handle projects of any size. Acme Roof Systems has been a member of the Better Business Bureau for the past 23 years and has maintained an A+ rating.
Services We Offer to the City of Hurst, Texas
Beautiful Roof Installation Services in Hurst, Texas
Acme Roof Systems provides comprehensive roof installation services to customers throughout Hurst and the surrounding areas. We handle the entire project from start to finish, whether you need a new roof for aesthetic or practical reasons.
Roof Repairs in Hurst, Texas
Roofs can become damaged in many ways. When a roof is damaged, it is important to repair this damage as soon as possible to prevent even bigger, costlier problems in the future. Acme Roof Systems can repair virtually any problem with your roof, ensuring that it will continue to protect your home for many years to come.
Hurst, Texas Roof Replacement Services
Acme Roof Systems can replace any residential, commercial, or industrial roof. We work with all types of roofing materials, from shingles to metal. Our team will help you choose the right roofing material for your home, remove the old roof, and install the new one effectively and efficiently.
Industrial Roofing Services in Hurst, Texas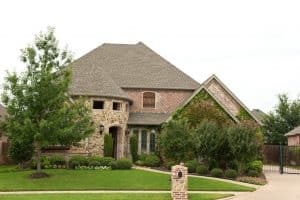 Industrial roofing requires specialized knowledge and skills which Acme Roof Systems has demonstrated throughout our extensive experience with industrial roofing. We can install, repair, or replace cool roof systems, TPO industrial roofs, modified bitumen commercial roofs, and more.
Residential Roofing Services in Hurst, Texas
Acme Roof Systems provides comprehensive roofing services for residential customers. We offer new roof installations, roof repair, and roof replacements. We work with a wide variety of roofing materials, allowing us to meet every customer's needs.
Commercial Roofing Services in Hurst, Texas
Repairing or replacing a roof on a commercial building is not the same as repairing or replacing a residential roof. At Acme Roof Systems, we have the expertise necessary to handle any commercial roofing project in Hurst.
Customer Testimonials
5 Stars: "Mark was awesome to work with. He was professional and knows his craft. I would recommend him and his team for anything from small repair to total roof replacement. He is honest and knowledgeable not only that he is honest which is few and far between nowadays in any business he is the kind of guy that a handshake still means something do yourself a favor call mark for any and all roof related problems." – Rusty Perkins
5 Stars: "From start to finish we were lead by Steve at Acme Roof for our roof replacement. We are very happy with our new roof. Would recommend Acme to anybody who needs a new roof." – Kim Pop
5 Stars: "They were quick to respond, and extremely professional at every stage of the process. Highly recommend!" – Collin McLaughlin
Hurst, Texas City Resources
Interesting Hurst, Texas, Facts
The city of Hurst was named after William Letchworth Hurst. He allowed a railroad track to be laid on his land, connecting Forth Worth and Dallas.
The city was officially named and founded in 1909.
Hurst is about 9.92 square miles
Location of the North East Mall, the largest mall in Tarrant County
Temperature Averages for Hurst, Texas
January: High of 54.9℉ and a Low of 38.8℉.
February: High of 58.3℉ and a Low of 42.3℉.
March: High of 67.6℉ and a Low of 50.5℉
April: High of 75℉ and a Low of 56.5℉
May: High of 82℉ and a Low of 64.6℉
June: High of 91.2℉ and a Low of 73.9℉
July: High of 95.2℉ and a 76.5℉
August: High of 96℉ and a Low of 76.6℉
September: High of 87.8℉ and a Low of 70℉
October: High of 76.1℉ and a Low of 58.6℉
November: High of 64.8℉ and a Low of 48.7℉
December: High of 55.9℉ and a Low of 41.5℉
Acme Roof Systems is proud to serve customers in Hurst, as well as the surrounding cities of Richland Hills, Euless, Bedford, and Watauga. Please contact us today to learn more about our services or to schedule an appointment.