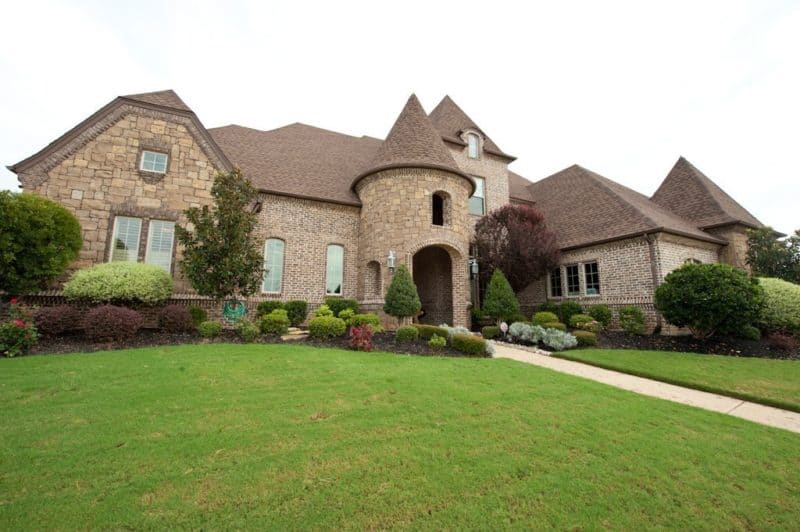 Contact Acme Roof Systems in Carrollton, TX
Acme Roof Systems, Inc.
(817)-893-6500 (Fort Worth Area)
(214)-225-2936 (Dallas Area)
Hours of Operation:
Monday to Friday: 8 am – 6 pm
Saturday: 8 am – 12 pm
Professional Roofing Services in Carrollton
Since 1995, Acme Roof Systems has been a dependable provider of roofing services for residential and commercial customers in Carrollton. From new installations to roof repairs to inspections, our team of experienced professionals is known for their superior service. Over the years, Acme Roof Systems has helped more than 35,000 residential and commercial customers.
When you hire Acme Roof Systems for your residential or commercial building, rest assured that you will be getting exceptional service. Customer reviews have frequently mentioned that our roofing team gets work done fast while also providing high-quality service.
We're also proud of the professional recognition that Acme Roof Systems has earned. In addition to our A+ rating with the Better Business Bureau for more than 23 years, we have memberships with a number of professional organizations, such as the National Roofing Contractors Association and the Roofing Contractors Association of Texas.
Services We Offer to the City of Carrollton, Texas
Residential Roofing
When you need roof maintenance, repairs, installations, replacements, or re-shingling, our experts at Acme Roof Systems are available to help. We'll make sure that your home's roof remains in good condition for years to come.
Roof Replacement
When your home needs a brand new roof due to age or extensive damage, the team at Acme Roof Systems is here to help. Our roofing professionals can help you find the right roofing material for your Carrollton home. You can rely on us to handle your roof replacement with expert care from start to finish.
Roof Repairs
Acme Roof Systems offers reliable roof repairs in Carrollton. Whether your roof has minor damage or needs major repairs, you can count on our team of roofing experts to get the job done. With our prompt service, your roof will be fixed in no time.
Commercial Roofing
Commercial building owners can rely on Acme Roof Systems for repairs, new installations, replacements, and other services. Our company offers a wide range of high-quality commercial roofing materials for new roofs, including modified bitumen and TPO.
Industrial Roofing
When you need a new industrial roof or you need to fix the damage to the one you already have, our Acme Roof Systems team can help. Our professionals can guide you in choosing new industrial roofing materials or perform needed repairs promptly.
Home Restoration – After a Catastrophic Event
If your home has had major damage from a severe storm or another disaster, you can turn to Acme Roof Systems for assistance. Our home restoration team can perform many different repairs and restoration services, including electrical repairs and window replacements.
Customer Testimonials: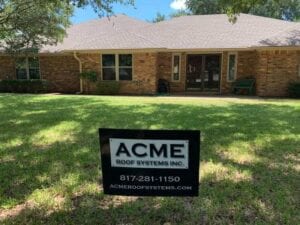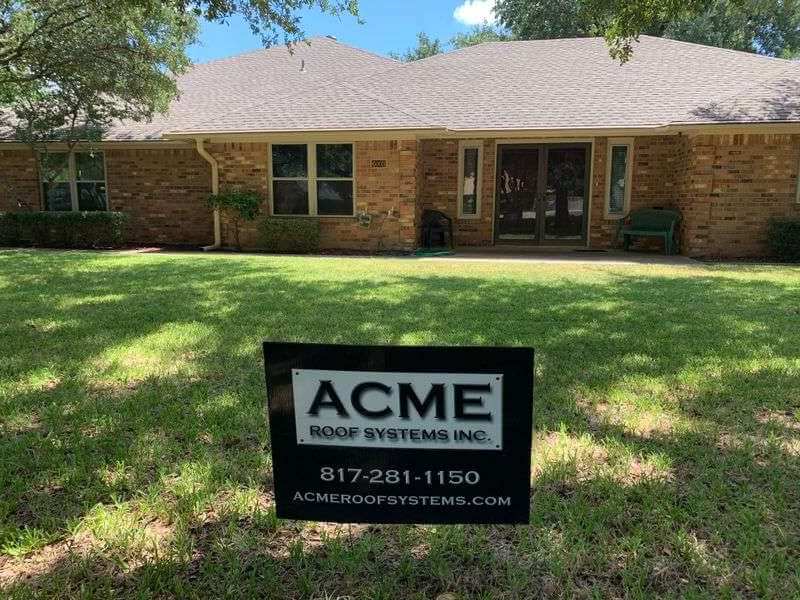 5 Stars: "Last summer I had an excessive heat buildup in my attic which caused my A/C to run almost constantly. I contacted Acme Roofing and they installed three turbines on my roof. The temperature dropped dramatically in my attic. I saved a lot of money on my electric bill. I think Acme's workmanship and services are exceptional." – Sherry R.
5 Stars: "Amazing service & on the good contractor list! Have already referred 2 customers." – Alicia Taylor
5 Stars: "We hired Acme to assist us this past February after a hail storm. I interviewed three companies and one important criterion was the insurance deductible – that the claimant would pay – NOT the company. Acme ensured the proper process would be followed. Steven Gregory was our PM and he was great. From the time I interviewed him to the recent closing of the project, he was professional, friendly, and extremely helpful. This was our first homeowner's insurance claim (and of course it had to be a major one with many projects under one claim). Steve helped me navigate the insurance process as well as the roofing process. He coordinated all the subcontractors for painting, gutters, and windows. He worked with my preference of emails and texts to keep a running journal of our conversations, rather than phone calls. When I made the final payment, in person, the staff was so nice and Jody, the owner, allowed me to share my positive experience with him." – JenEric Kready
Carrollton, Texas City Resources:
Carrollton, Texas Fun Facts
On average, the warmest month is July.
There are approximately 135,834 people living in Carrollton, Texas.
Carrollton, Texas's sister city is Yung Ho, Taiwan.
The city got its name from Carrollton, Illinois where many of the first settlers came from.
Weather Average for Carrollton, TX
January: High of 57℉ and a Low of 39℉. Rain averages 2.8 inches every five days.
February: High of 61℉ and a Low of 43℉. Rain averages 2.9 inches every five days.
March: High of 68℉ and a Low of 50℉. Rain averages 3.8 inches every seven days.
April: High of 77℉ and a Low of 58℉. Rain averages 4.4 inches every six days.
May: High of 83℉ and a Low of 66℉. Rain averages 5.4 inches every eight days.
June: High of 89℉ and a Low of 73℉. Rain averages 3.3 inches every six days.
July: High of 94℉ and Low of 77℉. Rain averages 1.9 inches every four days.
August: High 95℉ and a Low of 78℉. Rain averages 2.1 inches every four days.
September: High of 88℉ and a Low of 71℉. Rain averages 2.9 inches every four days.
October: High of 78℉ and a Low of 64℉. Rain averages 3.9 inches every five days.
November: High of 67℉ and a Low of 50℉. Rain averages 3.7 inches every five days.
December: High of 57℉ and a Low of 41℉. Rain averages 3.4 inches every five days.
Acme Roof Systems proudly provides services throughout Carrollton, TX, and the surrounding areas, including, Addison, Coppell, and Lewisville.