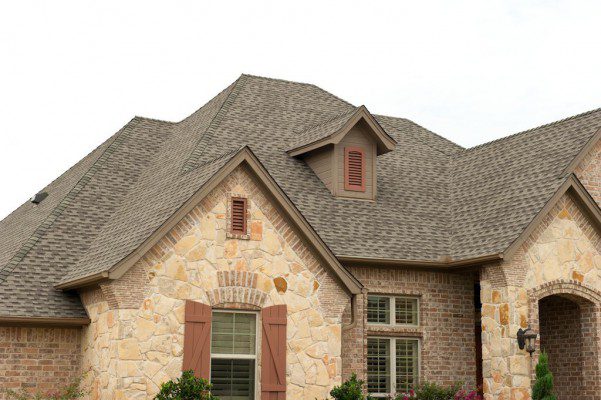 Contact Acme Roof Systems in North Richland Hills, TX
Acme Roof Systems, Inc.
Phone: 817-281-1150
Hours of Operation:
Monday – Friday: 8 am – 6pm
Saturday: 8am – 12pm
Roofing Contractor in North Richland Hills
When you need the best roofing contractor in North Richland Hills, be sure to contact the experienced team at Acme Roof Systems. Our roofing services ensure that your home is safe and well-protected from the elements, even when severe storms roll through or temperatures soar to the triple digits.
The severe weather that can affect the North Texas area and the amount of harsh sunlight that hits your home throughout the year can take a toll on your roof, which puts you at risk for water damage and other kinds of damage. There's no need to worry, though; our roofing experts will ensure that you always have a strong and durable roof on your home. Contact us today to schedule a roof estimate and consultation.
Residential and Commercial Roofing Services Offered to the City of North Richland Hills
Home and business owners in North Richland Hills, Texas, know that they can rely on Acme Roof Systems to be there for all of their roofing needs. From re-shingling to roof maintenance and inspections, our team always has you and your roof covered. We offer the highest quality roofing materials on the market, including those from well-known manufacturers such as GAF and Owens Corning. We also provide brand new roof installations or roof repairs; whatever your roof needs. Here is more information on our roofing services:
Roof Replacement in North Richland Hills, Texas
Roofs naturally wear out over time and suffer severe damage from storms and other incidents. Whenever these happen, it's time to look into roof replacement services. Acme Roof Systems has experts available to remove your worn or damaged roof and replace it with a brand new one. We work with you to find the right material for your roof to ensure that it can handle your area's weather patterns, keeping your home or business protected from water and wind damage for a long time to come.
Roof Repairs in North Richland Hills, Texas
At Acme Roof Systems, we provide dependable and timely roof repair services for both residential and commercial clients in North Richland Hills. Whatever your roofing needs, you can rely on our team to show up as soon as possible to ensure that your family and employees are protected. We handle everything from minor to major repairs, so don't hesitate to reach out for all your roofing needs.
Customer Testimonials
5 Stars: "Acme Roof has done several roofs for me and their workmanship is outstanding. I'm particularly impressed with the neatness of the job and how the job site is picked up so well. I never had to worry about nails or a mess. Also, the people of ACME are so so kind and professional. I would not use any other roofing company." – Dedrea Franklin
5 Stars: "Steve and his roofing crew were very professional and did a great job! I would highly recommend Roof Systems for your roofing needs. Thank you for all you have done for us!" – Kimberly Rosiek
5 Stars: "They were quick to respond, and extremely professional at every stage of the process. Highly recommend!" – Collin McLaughlin
North Richland Hills, Texas City Resources
Homeownership in North Richland Hills
North Richland Hills is a great place to buy a home and settle in, as is the surrounding area. The city has good schools, plenty of accessible local amenities, and a low crime rate. The average home price in North Richland Hills is roughly $234,901. When it comes to the cost of home maintenance, homeowners here spend an average of $42 per month on routine maintenance.
Best North Richland Hills Neighborhood
North Richland Hills has earned its spot on the Dallas Morning News' Best Places to Live in North Texas list. The city's suburban roots make it a friendly place and provide residents with a strong sense of community. It has also been recognized for its many outstanding qualities, including great schools, low crime rates, affordable homes, plenty of amenities, several parks, and quiet streets.
Residents who live in the city's southwestern corner have easy access to Fort Worth and all that this big city has to offer. This part of North Richland Hills also provides convenient access to I-820 for commuters. Residents in the eastern part of the city are close to North East Mall, NRH2O Family Water Park, Tarrant County College, and Birdville High School. Those in the northern part of town have access to the beautifully cared for Tipps Canine Hollow Dog Park and are just minutes from Adventure World Playground.
Local Attractions in North Richland Hills
North Richland Hills offers many exciting attractions, as well as easy access to nearby Dallas and Fort Worth. Whether you prefer cultural attractions, outdoor recreation, or sports, you'll find several ways to stay busy in your free time in the city proper.
Wander through the city and you're bound to come across public works of art to appreciate. The city has 18 of these installations as part of its permanent collection. If you enjoy live musical performances, make plans to attend the Sounds of Spring Concert Series, which takes place in NRH Centre Plaza. The concerts in this series are free and are held on six Friday nights during April and May.
If you like spending time outdoors while having fun, head to NRH2O Family Water Park, which features several exciting water slides and other attractions. This park is the ideal place to go when you want to cool off during the city's hottest days. When you want to work on your swing, set up a tee time at Iron Horse Golf Course, designed by Dick Phelps.
North Richland Hills also gives you more than 800 acres of parks and trails to explore. Take your dog out to Tipps Canine Hollow, let the kids play at Adventure World Playground, or do some gardening at Common Ground Community Park. You can also discover new areas of town and learn more about North Richland Hills by going on a bike tour with Mayor Oscar Trevino.
For more information on our residential or commercial roofing services, contact Acme Roof Systems today. Our team provides roofing services for residential and commercial customers in North Richland Hills, Texas, and the surrounding cities including Keller, Colleyville, and Bedford.