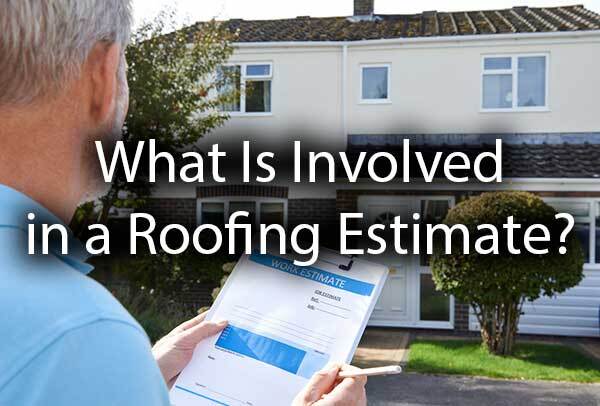 You put a lot of trust in your roof to keep your home and your family safe. When you get an estimate on a roof replacement or roof repair, you need to know what it entails. At Acme Roofing, our team believes strongly in being open and honest with our clients. A roof is a substantial investment, and we want our clients to know that they are purchasing a high-quality product. Thus, we compiled an extensive roof estimate guide to aid in your purchase.
Payment Information
All roofing estimate forms should include what is expected in terms of payment, including when they're due and acceptable methods to use.
Cost of the Roofing Project
Your estimate should include a breakdown of the project, including the cost to remove the previous roof and debris, labor, and equipment price.
Roof Materials Needed
Along with the cost, there should be a breakdown of the materials needed, including the following:
Roof Covering
Drip Edges and Flashing
Underlayment
Gutters
Shingles
Nails
New Ventilation Installation
Timeline of the Project
Your roofing estimate should also include the timeline of the build. This includes the start date and projected completion date. Our team will update you on each step of our project. This includes any delays due to inclement weather or unexpected emergencies.
Detailed Description of the Job
You should receive a detailed description of the type of roof work that is to be done along with the expectations and guarantees about the workmanship going into the project.
Warranty Information for Your Roof
Estimates should also detail roof warranty information, either on the materials or the workmanship itself.
Insurance and Licensing Information
Always make sure the contractor is insured and licensed. If he or she is unable to provide that information, difficulty can arise when problems present.
Any Additional Costs
Special requests can incur additional costs, which should be detailed.
Homeowner and Contractor Rights
The rights of the contract and the homeowner should be listed. This allows if something were to happen, for the contract to be broken without incurring penalties on either side.
Additional Things to Consider
When it comes to getting a contractor to work on your roof, you only want the best. This is why you should always ask or do the following:
Never sign a contract with a company that has not performed a roof inspection.
Does the estimated cost include tax?
Are they quoting the entire project or just the shingles?
What happens if they find more damage when working on the roof than showed up during the inspection?
Do you get to keep the extra shingles or tiles after the job is done?
How long has the company you are talking to been in business?
Any references you can call or review online?
Questions about the warranty.
The Acme Roof System Difference
When it comes to your roofing project, Acme Roof System treats your home as if it was our own. We always keep you in the know about what is happening with your roof, offering you detailed estimates so that you know exactly where your hard-earned money is going. Contact our team today and find out why more people in the DFW area are turning to Acme Roof Systems for their roofing specialists!