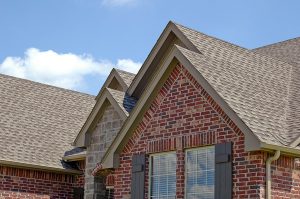 There are many different options for homeowners and business owners to choose from when it comes to their roofs. Many individuals know about shingles, metal roofing, and TPO roofing, but not many consider cool roof systems. Our roofing specialists get asked all the time what a cool roof system is and how it works. Because we get this question a lot, we decided it would be best to answer with a detailed blog post. Read along to learn about cool roof systems so you can decide whether or not it is the right fit for your home or business.
What Is a Cool Roof System?
A cool roof is a roofing system designed to maximize solar reflectance. Solar reflectance is a roof or material's ability to reflect visible, infrared, and ultraviolet wavelengths from the sun. This helps reduce the amount of heat transferred from the roof to the building.
Another benefit of cool roof systems is that they have higher thermal emittance than other roofing materials. Thermal emittance is a roof's ability to radiate absorbed or non-reflected solar energy.
Traditionally, cool roof systems are either white or a light shade of grey. However, thanks to advancements in the roofing industry and technology, cool roofs can now be easily personalized in darker, and richer shades as well.
How Does a Cool Roof System Work?
Texas is well known for its heat. In the DFW Metroplex, those high temperatures can range anywhere from 92-95°F. Thanks to it being landlocked, the heat gets accumulated and the temperature can feel even hotter as there are no large natural bodies of water to disperse the heat.
The full force of the sun on your roof can increase that temperature to well over 100°F. In extreme cases, the surface temperature of your roof can reach 190°F.
When this happens, the surface temperature can result in the following negative effects:
Increased cooling energy usage leads to higher utility bills
More heat in the home or business leads to lower indoor comfort
Roofing materials also deteriorate faster under extreme heat leading to higher maintenance costs
A cool roof system cuts this high temperature down by reflecting the sun's rays instead of absorbing them. This makes sure that the cool roof under the same extreme temperature of 95°F will be about 50°F cooler than a traditional roof.
What Are the Benefits of a Cool Roof?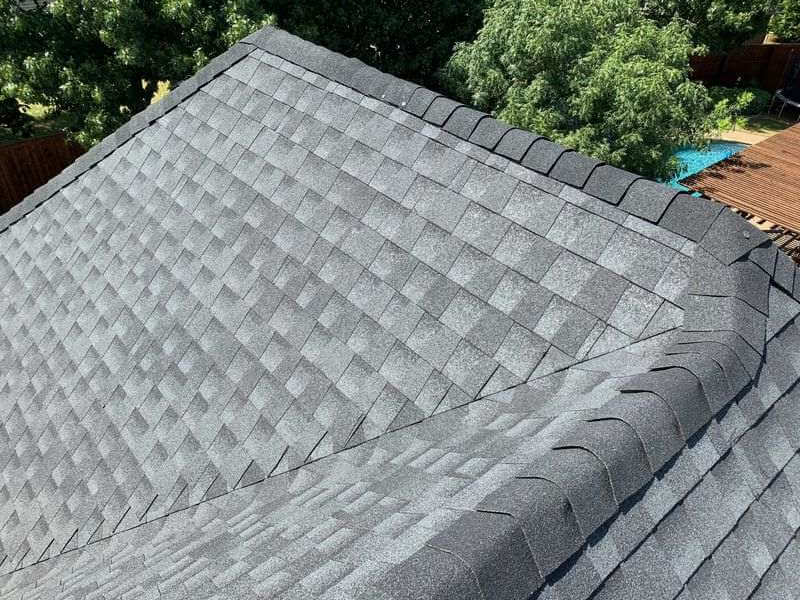 A cool roof can offer a wide variety of benefits to your home and to business owners. Here are just a few of them:
Reduced energy bills due to decrease demand on your air conditioner
Ability to downsize your air conditioning equipment due to increased cooling efficiency
Decreased roof temperature leading to the extended service life of your roof
Decreased power plant emissions thanks to reduced demand for energy to cool buildings
What Types of Products Are Available for Cool Roof Systems
Cool roof systems are versatile and can be easily composed of different materials:
Asphalt Shingles: Asphalt shingles can be used to model cool roof systems with cool-colored granules.
Wood Shingles: Wood shingles are naturally cool-colored materials and work well for a cool roof system.
Polymer Shingles: While not always a cool roof system option, polymer shingles can have a similar effect by choosing the ones that are factory-colored with light or cool pigments.
Terra Cotta Clay Tiles: These tilescan be retrofitted with a field-applied light or cool-colored polymer coating during installation.
Single-Ply Membranes: Single-ply membranes have a cool option when they are factory-colored with light or cool-colored pigments.
Built-Up Roofs: Built-up roofs have cool options such as a cap sheet with a factory-applied reflective mineral surface or reflective coating. It is also possible to field-apply a reflective coating during the installation process.
Reduce Your Energy Costs and Invest in a Cool Roof System!
Acme Roof Systems is well known for installing high-quality roofs for homeowners and business owners. Whether you want a cool roof system to help save on energy costs and protect your roof, or you want the strength of a metal roof, our team is more than happy to discuss with you which roofing option would be best for your home or business. Contact us today for more information or to schedule an appointment.