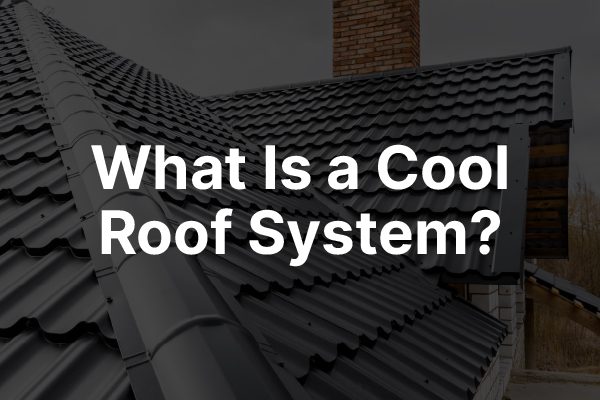 Summertime in Texas can be scorching. Indoors and out, we search for ways to stay cool. A common method is wearing lighter-colored clothing. What if we told you this same principle extends to your home's roof? Using a cool roof system on your home can make it more comfortable and energy efficient. In this blog post, Acme Roof Systems will cover what a cool roof system is and its potential benefits for your home.
Please note: When working with your home's roof, it's always smart to work with a reputable roofer, one that has the knowledge and skill to ensure that your roof is done right.
Cool Roof Systems
A cool roof system consists of certain materials and lighter colors. In the following sections, we will discuss the down types of roofs you can use on your home.
Cool Roof Colors
How much of a benefit your cool roof gives you depends in part on its color. According to Energy.gov, white provides the greatest level of effectiveness and will reflect between 60 to 90 percent of sunlight. However, by applying certain pigments, darker materials can reflect between 30 to 60 percent of sunlight.
Types of Cool Roof Materials
When selecting what kind of cool roof material to use, you have several options. A cool roof doesn't mean you can't have a stylish roof. Depending on the steepness of your roof, you'll have several options available.
Cool Roofing Materials for Steep Roofs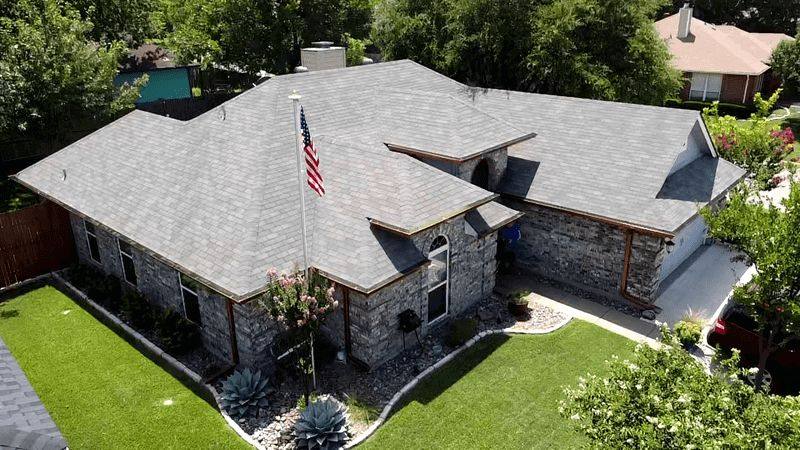 A roof with a pitch greater than 2:12 is considered a steep roof. You can select from a range of materials that work with a cool roof system. Below, we will be taking a look at how to use popular roofing materials in a cool roof system.
The materials available for cool roof systems on steep roofs include:
Machine Sawn Wood Shingles and Hand Split Wood Shakes – Wood shakes, and wood shingles are naturally cool-colored—very convenient!
Asphalt Shingles – When using asphalt shingles, you should not retrofit installed shingles to make them cool. This can cause problems such as moisture retention issues and can even void a warranty. Instead, select light-colored asphalt shingles. If you do want a darker-colored shingle, choose one that has cool-colored granules.
Polymer Shingles, a.k.a Composite or Synthetic Shingles – Select a factory color consisting of light or cool-colored pigments.
Concrete Tiles – When selecting concrete tiles, go with ones that come with a factory-applied cool or light-colored slurry or polymer coating. In addition to the factory options, you can also retrofit concrete tiles by utilizing field-applied cool or light-colored polymer coating.
Clay Tiles – If you select a terra cotta clay tile, it will generally have a naturally cool color. In addition, you can also select one with a factory-fired cool or light-colored glaze. To retrofit clay tiles to make them into a cool roof, field-apply cool, or light-colored polymer coating when they are installed.
Slate Tiles – Generally, slate tiles are not cool.
Metal Tiles or Shingles – To have metal tiles or shingles that are cool, pick out one that is factory-coated with cool or light-colored paint or one that comes surfaced from the factory with reflective mineral granules.
While unpainted metal often offers a good amount of solar reflection, it tends to be a poor thermal emitter. Unpainted metal is not the best choice, as it gets hotter than painted metals with comparable reflectance in the sun.
In addition to the factory options, paint can be field applied to retrofit unpainted metal shingles or tiles, although it is less durable and also more expensive, given the extra step involved.
Cool Roofing Materials for Low-Sloped Roofs
A low-sloop roof is a roof with a pitch of less than or equal to 2:12. As with steep roofs, there is a range of materials for low-sloped roofs that work with cool roof systems.
The materials for low-sloped roof cooling systems include:
Built-up Roofs – With built-up roofs, you have multiple ways to make them cool roofs.

Use a cap sheet that has a factory-applied reflective coating or a factory-applied mineral surface
In place of gray slag or reflective marble chips use dark gravel in a flood coat of asphalt
A reflective coating can be field applied
Single-Ply Membranes – When selecting a single-ply membrane for use with a cool roof system, pick out one that comes factory-colored with cool or light-colored pigments or has a ballast that is light-colored.
Modified Bitumen Sheet Membranes – To have a modified bitumen sheet membrane cool roof, select a cap sheet that has a factory-applied reflective mineral surface or a reflective coating.
Spray Polyurethane Foam Roofs – Protective coatings on spray polyurethane foam roofs are often reflective, giving them cool roof functionality.
Cool Roofing Material for both steep roofs and low-sloped roofs
Standing-seam metal roofs work with both steep roofs and low-sloped roofs for your cool roof system.
Standing-Seam Metal Roofs – The same process of making metal tiles or shingles cool applies to a standing-seam metal roof a cool roof. 

Factory-coated with cool or light-colored paint
One that comes surfaced with reflective mineral granules from the factory. 
As with other types of steel roofs, going with unpainted metal surfaces is not the best way to go about it. While they are generally good solar reflectors, they tend to make for poor thermal emitters. They will be hotter in the sun than metals that are painted and have comparable solar reflectance. Because of this, they are not the best option for your roof. While you can retrofit metal tiles or shingles by field-applying paint, a factory applied oven-baked paint will be more economical and have better durability.
Benefits of a Cool Roof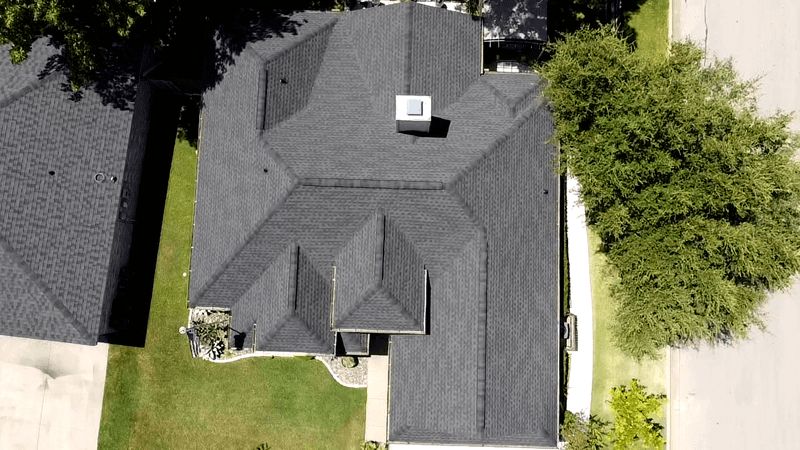 With a cool roof, you'll enjoy many benefits.
Some of these include:
Reducing the roof's temperature, which can reduce the strain placed on the roof itself and your home's HVAC system
Potentially qualifying for a rebate from either a utility company or governmental program
Cool Roofing Systems and the Environment
Homeowners aren't the only ones who can benefit from a cool roof system on their house. There are a number of environmental benefits as well.
Some of these include:
Reducing the urban heat island effect by reducing the outside temperature
Potentially reducing electricity usage
Potentially helps to slow down the formation of smog by making the outdoor air cooler
Eases the burden of peak energy demand
Helps to reduce power plant emissions
The Drawback of a Cool Roof System
While a cool roof system offers homeowners many benefits, there is one significant drawback that you should be aware of when considering one.
Cool roof systems can cause what is known as a "winter heating penalty." Essentially, the roof absorbs less sunlight, so the building receives less heat. This means the homeowner may be more reliant on a mechanical heating system.
The Cost of a Cool Roof System
Where there is variation based on the fluctuating costs of materials, generally speaking, the products needed will not cost more than similar roofs. In the long run, cool roofs can help save you money on your air conditioning bill, giving you a return on your investment.
Roof Installation
When it comes to your home's roofing, it's essential to select a roofer that has the know-how and experience to get the job done right. Since 1995, we've been helping residential and commercial clients with their roofing needs, from installation to restoration. So, if you're in the Dallas-Fort Worth Metroplex, Acme Roof Systems can help you equip your home with an outstanding cool roof system, and remember—quality starts at the top!
Contact us to learn how we can help you with your roof.