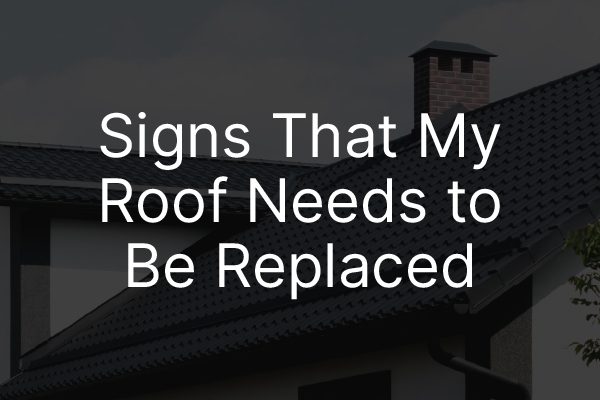 A roof is a vital part of your home. It provides shelter from rain and snow, helps keep out the cold, and protects against the sun's intense rays. Over time, even durable roofs will need replacement. Roofs in poor condition can collapse. Leaking roofs can cause interior water damage, which can lead to dangerous mold and mildew, electrical damage, and even fires.
In this blog post, Acme Roof Systems provides information on signs to watch out for to know when it's time for a new roof. Please be aware that these are just a few of the signs—not all are covered here. It's essential to consult with a trusted roofing professional to determine if you need a new roof or just a repair.
Types of Roof Damage to Look For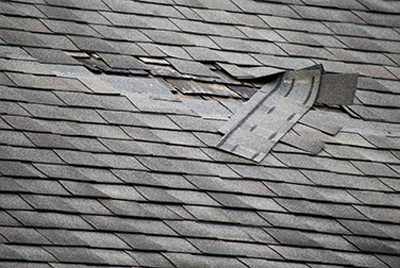 Roof damage can take on many different forms. While sometimes it's obvious, other times it requires a close inspection. Not taking action to fix a damaged roof increases the risk of further damage to your home. As soon as you notice something wrong with your roof, be proactive. Damaged roofs can lead to leaks, resulting in even more costly damage. In the following sections, we'll explain some common types of roof damage and what they mean for your home. Please note that while we outline some of the more common problems, this is not a comprehensive list.
Age
Although not as visible as other types of damage, age is an important signifier that a roof may need replacement. Depending on the type of roof you have, there are different limits for how long it can last. Circumstances such as wear and tear and weather patterns in your area can affect the lifespan of your roof.
The International Association of Certified Home Inspectors offers a rough guide to the lifespan of a roof. These are not meant to be definitive guidelines, as things like neglect, damage, and even location can affect them. For example, hot climates can reduce the lifespan of a roof. By working with a professional, you can better understand when it is time for a new roof.
Asphalt (architectural): 30 years
Clay/Concrete: 100 years plus
Copper: 70 years plus
EPDM (ethylene propylene diene monomer) rubber: 15 to 25 years
Fiber cement: 25 years
Green, a.k.a vegetation covered: 5 to 40 years
Metal (not copper): 40 to 80 years
Simulated slate: 10 to 35 years
Slate: 60 to 150 years
Three-tab asphalt shingles: 20 years
Wood: 25 Years
Sagging Roofline
A sagging roof is a definite sign that you need a roofing professional to check it out. The last thing you want is a roof to collapse. There are several potential causes of a sagging roof, which include but are not limited to:
The roof's support structure is damaged due to moisture.
The roof's bracing isn't strong enough to handle the weight.
Roof Leaks
Leaking roofs can cause devastating damage to your home, including water and moisture damage. It doesn't take much for this damage to become extensive, and there are a lot of things that cause roof leaks, including:
The age of the roof
Poorly installed or damaged flashing
Missing or damaged slates or tiles
A reputable roofing company can help you determine the cause of a leaking roof and the best course of action to take to correct it.
Signs of Interior Water Damage
Certain signs inside your home can indicate that it is suffering from water damage caused by a leaky roof. It's important to note that damage caused by a leaking roof may be in a hard-to-see location. These are some examples of signs of interior water damage:
Streaks, stains, or spots in an attic, ceiling, or walls
Bubbling, peeling, or flaking paint on ceilings or walls
Cracks in walls or ceilings
Mold or mildew
Water can not only damage your home, but it can also lead to the growth of mold and mildew, which can cause serious health issues. Water damage can also lead to electrical issues and fires.
When you have interior water damage, it's time to involve a professional.
Missing or Damaged Shingles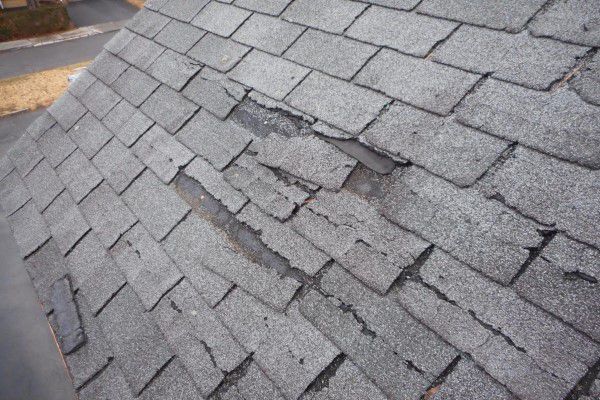 Shingles are an important part of many roofs. Without them, water and debris are more likely to collect on your roof. Missing or damaged shingles can also be an indication that you have a roof leak. Depending on the size and shape of your house, it may be difficult to spot missing or damaged shingles. If you think there is a shingle problem, work with a reputable roofing inspector, as inspecting roofs can be dangerous.
Some causes of missing or damaged shingles include but are not limited to:
High winds
Flying debris
Intense rain or hail
Fallen trees
Poor installation or upkeep
If you have a shingle that is missing or damaged, it is important to get it replaced by a professional to prevent further damage.
Mossy Shingles
If your roof is starting to attract vegetation like moss, it will need to be cleaned or replaced. A good professional roof cleaning company can do the job effectively and safely.
Moss can trap moisture against a roof, damaging it over time. Moss can even lead to roofs rotting if left unattended. A reputable roofing professional can help you determine if a cleaning is all it needs or if a roof replacement or repair is needed.
Severe Storm Damage
A single storm can be disastrous for a roof. Storms can bring high winds and heavy rains. While not as common here in Texas, it's still possible to get damage from things like hail and snow as well. Depending on the amount of damage sustained in the storm, an entirely new roof may be necessary. By having a professional inspection done, you can determine the best course of action.
Damage to roofs after storms can include:
Cracked, broken, peeling, or missing shingles
Cracks, dents, or holes
Damage to flashing
A leaning chimney
Debris from shingle granules and shingle granule loss
Interior leaks
The formation of ice dams
Ice Dams
Although they are less likely to form in Texas than in other parts of the country, ice dams can cause major trouble for roofs. An ice dam occurs when heat from an attic space melts snow, which turns to water and refreezes near the edge of the roofs, gutters, and eaves. The result is a cycle of thawing and freezing that causes the ice dam to grow back up the roof. The heavier the build-up, the harder they are to remove. Given the combination of cold weather, roofs, ice, and the danger of ice dams, it's best to go with professional removal.
A potential sign of an ice dam is the formation of small icicles forming on gutters and eaves.
If not fixed quickly, ice dams can cause:
Gutters coming off
Ice breaking under a shingle or shingles
Melting snow to stay on the roof
Dangerous and heavy falling ice blocks
Pools of water on the roof, leading to leaks
Damage to Chimney Flashing
Flashing is a roofing material that provides a watertight seal to roof penetrates such as chimneys. Flashing is often made of steel or aluminum and can potentially last up to 30 years. However, rusting and cracking in the flashing can lead to water getting into your house. An inspection can help you to determine if you need new flashing.
Roof Replacement Services in North Richland Hills, Texas
If you need your roof repaired or even need a whole new roof, Acme Roof Systems can help you. Since 1995, we've helped countless people with their roofing needs and have many five-star reviews to show for it. When you work with us, you'll get a clean job site and a personal project manager. We also offer financing. If you're in the North Richland Hills, Texas, area, we can help you. Quality starts at the top!