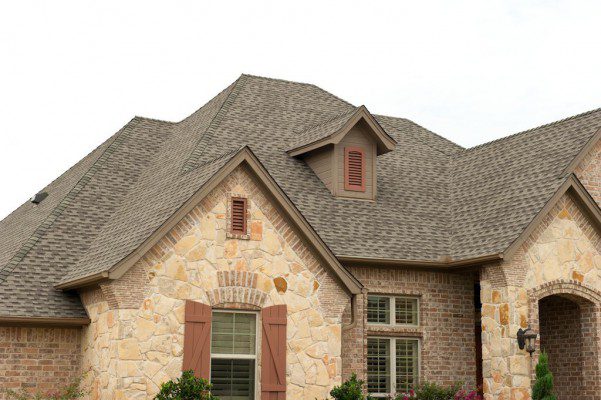 There are many different options when it comes to roofing shingles, which may be overwhelming for homeowners looking for new roof installation or replacement. For example, some roof shingles were designed for aesthetic appeal while others were built to be hardy and withstand the elements. How do you decide which to pick? The dedicated roofing team at Acme Roof Systems has put together a guide to help you choose the best type of shingles for your home:
Asphalt Shingles
As the most common type of roofing material used on the market, asphalt shingles are the go-to for most new homeowners or for roof replacements. Asphalt shingles can be broken down into three main types:
3-tab asphalt shingles. 3-tab shingles are named due to the cutouts tabs that are layered on top of each other. This allows each shingle to look like it is three separate pieces, creating a dynamic and gorgeous 3D look. This particular shingle is the most affordable within the asphalt industry, usually costing anywhere between $.85-$1.50 per sq. foot. 3-tab shingles also have a lifespan of 10-20 years with proper maintenance.
Fiberglass Asphalt Shingles. This gorgeous shingle was created by weaving a fiberglass base mat, covering it with a waterproof asphalt coating, and topping it off with ceramic granules to shield against UV rays and to add a bit of sparkle. These shingles are fantastic for areas that generally receive a lot of rain. While fiberglass asphalt shingles provide more protection for your home, they do come at a bit of a higher cost than their 3-tab shingle brethren. Generally, a homeowner can expect to pay $1.00-$3.00 per sq. foot. As for life, Fiberglass shingles will last a homeowner anywhere from 20-40 years with proper maintenance.
Architectural Shingles. When it comes to aesthetics, it is hard to beat an architectural shingle. These shingles are designed to look like they were hand sculpted and come in many different shapes and colors, allowing homeowners the freedom to choose a style that fits their taste best. With an extra laminate layer, architectural shingles have a bit more glimmer and extra durability than both fiberglass and 3-tab asphalt shingles. However, these shingles are a bit more expensive, coming in at $1.50-$5.50 per square foot. You will see a return on your investment, though, due to the long lifespan of architectural shingles. These shingles can last a homeowner between 30-50  years with the proper maintenance.
Composite Roofing Shingles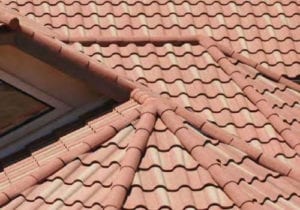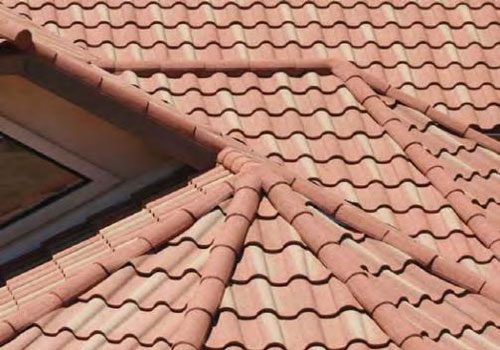 Composite shingles, also known as synthetic shingles, are made of a mixture of roofing materials such as fiberglass, paper products, and asphalt. These shingles can also be made out of recycled materials such as post-industrial plastics. These shingles are hardy, resistant to mold growth, and do not crack or split as easily as asphalt shingles do. These shingles are rated within the LEED system, meaning that they are an eco-friendly option to help reduce energy costs and are recyclable at the end of their life. Composite shingles can last between 20-25 years depending on how well they are maintained and which materials they are made out of.
Metal Roof Shingles
Metal roofing is an eco-friendly option in the roofing industry. Not only is the material recyclable, but it is also well insulated, helping lower a homeowner's energy bills. Metal roof shingles are easy to install (by a professional roofer), lowering the installation cost of the shingle. These shingles are hardy while also being lightweight, making them perfect for homes that have a roof that cannot support heavier roofing options. While metal roofing may be on the pricier side for the individual shingles, ranging anywhere from $2.80-$3.85 per sq. foot, metal roofing can last a homeowner, with proper maintenance, anywhere from 75-100 years.
Common Metal Roofing Materials
Aluminum
Copper
Steel: galvalume, galvanized, and corten
Tin metal roofs
Zinc
Your Final Decision and Choosing the Right Roofing Contractor
Acme Roof Systems has the right solutions for you and your family. Whether you are looking for a more financially friendly option, the right aesthetics, or durability, we can help you find the answer. When you contact our team, we will help walk you through your options and answer any questions you may have. Call our team today for more information about our services or for an estimate about your new roof installation or replacement today!