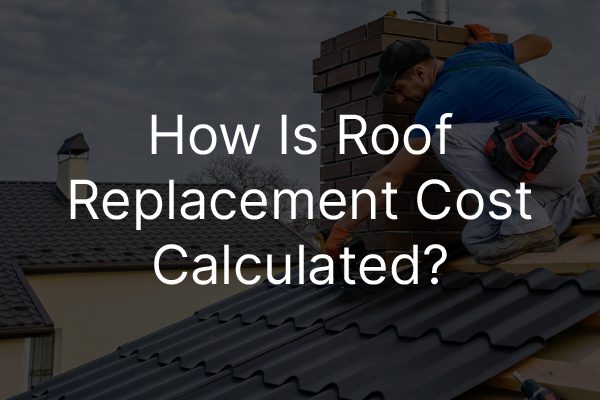 One of the most essential and expensive pieces of your home is your roof. Most individuals don't pay much attention to their roofs until there are signs of damage, such as a water leak or noticeable missing or curling shingles.
When a roof is nearing the end of its lifespan, homeowners may feel the building pressure, knowing that unlike some of the other areas of their home, getting their roof replaced is not only a large job but a costly one. Depending on what type of roofing material you have and the extent of damage underneath your older roof, the average cost to replace a roof can range between $5,400 to $19,800.
While this might seem like a huge price range, there are a lot of variables that help explain the breakdown of the cost. From the cost of materials to the cost of tools, and then the price of labor, all of these things impact the price of a roof. Understanding these aspects can help you feel more comfortable with how you are spending your hard-earned money. In this article, the team at Acme Roof Systems will be breaking down what goes into the cost of a roof replacement service so that our clients have a better understanding of the breakdown of their estimate. Here is what you need to know:
What Factors Affect the Cost of a New Roof?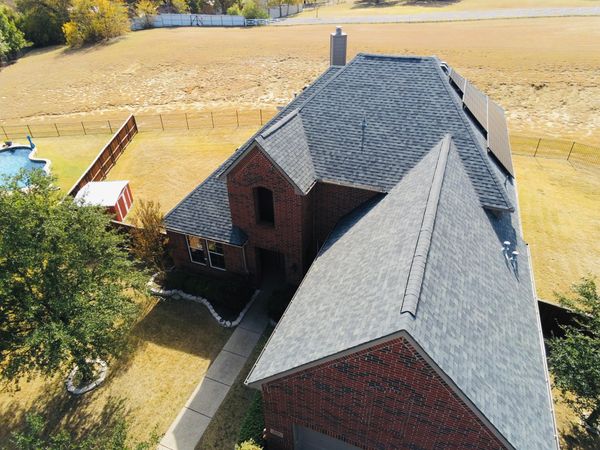 The main factors that have a direct impact on the cost of a roof replacement service are as follows:
The Size of Your Home
The size of your home will have a direct impact on the size of your roof. This is one of the most important factors that will determine the cost of your roof replacement service, as it helps tell your roofers the amount of time it will take to complete the service and how much material will be needed.
To help you figure out how much square footage your roof is, you can multiply the square footage of your home by 1.5. For example, a home that is around 3,000 square feet will have a roof that is approximately 4,500 square feet.
The Pitch of Your Roof
Every roof has a slope, also known as a pitch. The pitch of your roof tells a roofer how many inches the roof rises for every 12 inches in depth. For example, a roof that has a pitch of 6"/12" means that the roof rises 6" for every 12" inward towards the peak or ridge of the roof, or the highest point.
If your roof has a steep pitch, then the roofers installing your new roof will need to use special equipment to keep themselves safe on the job. This equipment can include special harnesses or the installation of footholds.
If your roof has a dormer window, this could also signify more labor time. A dormer window is a sloped project built onto your roof that has a window installed on the end. Other special features, such as skylights, solar tubes, and solar panels will directly impact the difficulty when working on your roof.
The Condition of Your Old Roof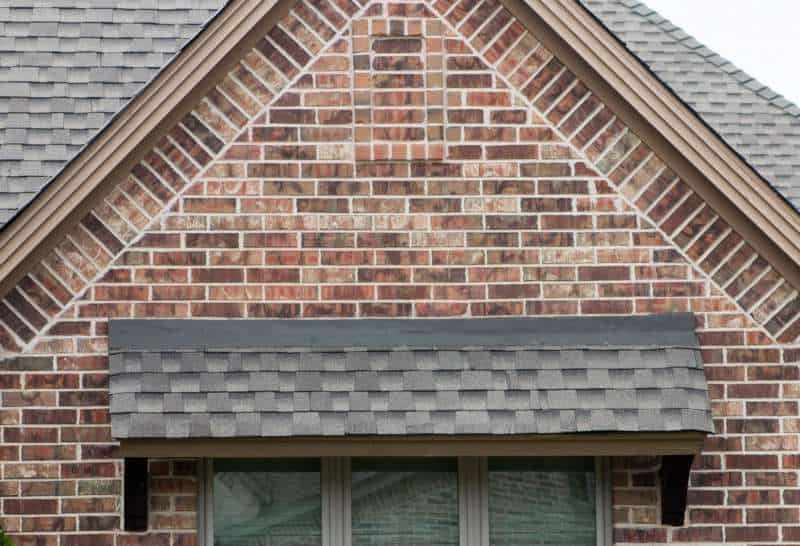 In some cases, a roofing team can make use of the underlayment of an older roof because it didn't suffer much damage and was well taken care of. This would significantly save homeowners on costs because it reduces the amount of material and labor needed to complete the job. Routine maintenance of your roof can help maintain the quality of the underlayment of your roof.
However, if your roof suffered extensive water or structural damage due to severe storms, neglect, or the natural aging process of your roof, then the price is going to go up. This price is explained as follows:
It will take time and labor to remove the old roofing material.
Disposal costs for the old roof will be added to the total estimate.
Your new roof will require more materials to ensure that your new roof is reinforced so it can last for years to come.
The Type of Roofing Material You Want to Use
The type of roofing material you want to use on your home will directly impact the cost of your new roof. Some homeowners may want to stick with the material they had before, such as asphalt shingles, while others may be looking to increase the value of their investment by picking metal roofing. While metal roofing has a longer lifespan than asphalt shingles, it also comes with a higher price.
The total price of material and labor is usually determined by the roofing squares of your roof. A roofing square is a unit of measurement to determine the size of your roof and it is equivalent to 100 square feet.
Other factors that can affect this cost are the following:
The slope of the roof
Whether or not the old roof needs to be removed and disposed of
The experience level of the job (Some materials such as clay tile, need a certain level of expertise to be installed correctly.)
Have questions about how your roof replacement cost was estimated? Feel free to contact our team! We would be more than happy to go over the numbers with you!
Are There Any Other Additional Costs That Could Be Added?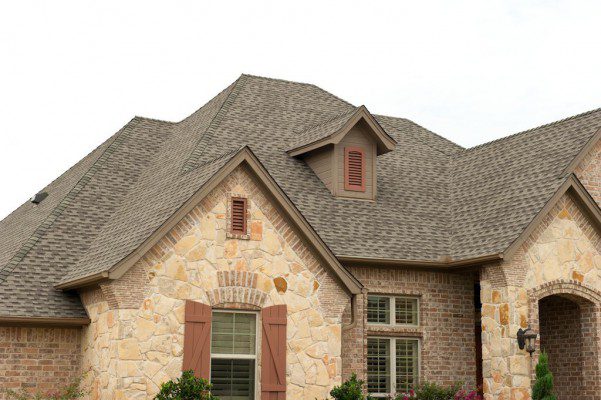 In some cases, there may be extra repairs to help refortify your roof. During the replacement, the roofing contractors will be checking the health of the underlayment, whether there are any pest issues, or restore water damage. These costs can add onto the overall total price of the job. Here is a list of common repairs that are done during a roof replacement service:
Underlayment Replacement
Roof Water Damage Restoration
Roof Insulation Replacement
Repair or Replace Roof Trusses
Vent Repair
Repair or Replacement of the Fascia
Ridge Cap Repair or Replacement
Will Homeowner's Insurance Help Me Cover the Cost?
It depends. If the roof was damaged in a natural disaster, such as a severe storm, then typically your homeowner's insurance will kick in and help cover some, or all, of the cost of the replacement.
However, if the roof is just old and needs to be replaced or it has been neglected, then your homeowner's insurance will probably not be applied.
What About Roof Warranties?
When you get your roof repaired or replaced, there may have been a warranty that was included to protect your investment from damages that are beyond your control, such as poor installation or defective materials. If your roof's warranty is still in effect, the warranty should cover the cost of the replacement. However, it is important to check your warranty before trying to go this route. If you have any questions about your roof's warranty, you can always call your trusted roofing contractor to get clarification.
Need a Roof Replacement?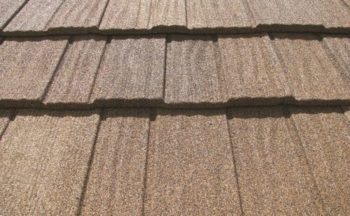 When your roof needs a replacement, you will want to put your trust in a certified roofing contractor who has years of experience in the industry. The team at Acme Roof Systems proudly serves the North Richland Hills area and the greater DFW Metroplex.
Our reliable contractors start every project with a roof inspection so that we can understand what your roof's needs are. Then we talk to you about what materials you want to use and help establish a clear line of communication, so you know what is happening every step of the way. We provide a written estimate that details what each of the costs is so that our team is always being transparent about where your money is going. This helps give our clients confidence that there are no hidden fees or additional costs/work that aren't needed.
Contact our team today for more information on our services or to schedule a consultation with our team! We look forward to working with you and showing you why we are considered the most dependable roofing contractor in the DFW area.