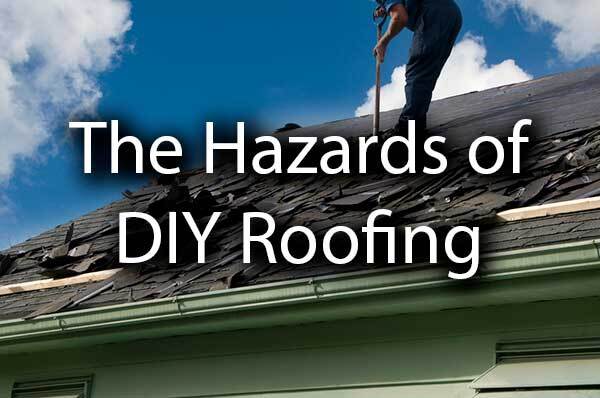 DIY projects are en vogue. DIY trends allow you to save money and improve your skills; however, sometimes the tasks call for a professional. If your roof needs some minor repairs, such as replacing broken shingles, you may be tempted to follow the DIY trend and take care of it yourself, but roofing can be extremely dangerous and should only be handled by train professionals. Not only could you cause more damage to your roof, but you could put your life in jeopardy. Here are some of the dangers of DIY roofing.
Safety Hazards
Roofing is not a profession for the faint of heart. Roofers spend long hours in high elevations, on slanted surfaces, and work with heavy equipment and laborious tools. While fixing a single shingle may seem like an easy task, improper training can cause muscle strains or result in a fall, which can lead to traumatic brain or spinal cord injuries, and in worst cases, death. Leave shingle replacement and repair to the professionals!
You Could Void Your Warranty
Most roof installations and replacements come with a warranty on your home's roof and shingles. A professional roofing company can repair any damage to your roof easily and quickly, keeping your warranty in tack. However, if you attempt to repair the roof, you could risk voiding your warranty because most specify that any repairs should be done by a professional and certified team.
The Potential to Cause More Damage
Roofing repairs, even replacing shingles, are not simple tasks. Roofing technicians are required to undergo extensive hours of training and certifications. DIY projects are great for smaller tasks, but your roof must be repaired and maintained properly to protect your home. A professional roofer will ensure that the job is done correctly.
Ensure That Your Home Is Protected
Acme Roof Systems' team of knowledgeable and experienced roofing technicians are more than happy to help you protect your home by offering top-quality roofing repairs, replacements, and new installations. Contact our team today!