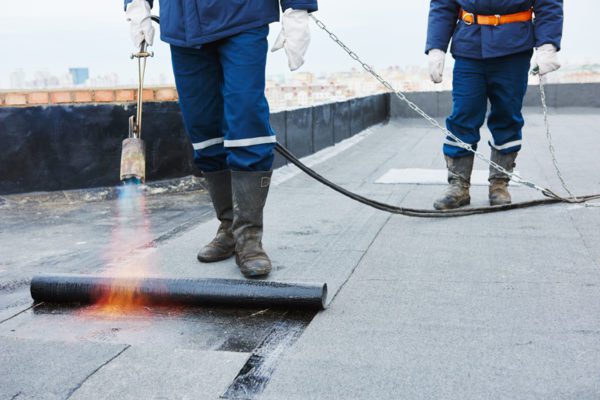 TPO Roofing for Commerical and Industrial Buildings
Whether you are replacing your commercial or industrial building's roof or installing a roof on a new build, there are many roofing options to choose from. When it comes to reliability, consider TPO roofing.
Thermoplastic polyolefin (TPO) is a single-ply roofing membrane that is inexpensive and helps create a durable roof, protecting against impact damage. While TPO is relatively new on the market compared to other commercial roofing materials, it is quickly picking up speed in popularity for many reasons including:
Cost-Efficient
Installation
Energy Efficient
Long-lasting and Resilient
Cost-Efficient Roofing
When it comes to your business, one of the most important aspects is being economically conscious. This means making financial decisions that not only get your business what it needs but also ensuring that you stretch that dollar as far as it can. When it comes to your commercial building roof, you want to make sure that you are investing in something that will last.
TPO roofing combines cost-effectiveness and durability. TPO roofing is made out of a combination of different types of rubber, making it less expensive to manufacture and easier to install. This helps lower costs, and the flexibility of rubber makes it great for impact resistance as well.
Why sacrifice quality to save a few bucks or spend a fortune to invest in premium roofing material when you can achieve the same durability from TPO roofing?
Ease of Installation
Another benefit of TPO roofing is that it can be installed in different ways depending on the shape of your roof. It can be attached to adhesives or fastened directly to a roof deck if your business has one. If your business has chimneys or other protrusions, it can be heat-welded into place, creating a water-resistant barrier and protecting your business from roof leaks.
Reflective Material Provides Energy Efficiency
Another benefit of TPO roofing is that it is white, making it reflective. This helps block out heat absorption from the hot Texas sun and keeps your business cooler. This will save you on energy costs, allowing you to allocate those funds elsewhere. TPO a viable option for industrial buildings seeking energy efficiency.
Resilient and Low Maintenance Roofing
Finally, TPO roofing is very resilient. Unlike other roofing materials, you will not have to worry about corrosion or material breakdown due to extreme weather changes or contact with chemicals. It is resistant to mildew and algae as its reflective property makes it hard for moisture to stay on the roof for very long. Thanks to this, TPO roofing doesn't require regular power washing and doesn't require much maintenance. With routine maintenance, a TPO roof will last your business between 10-20 years.
Contact Acme Roof Systems
To get the most out of your TPO roof, you will want a professional roofing contractor to perform the installation. The professionals at Acme Roofing Services never take short-cuts and will ensure that your TPO roof is installed perfectly. Protect your business and your investment and contact our team today!