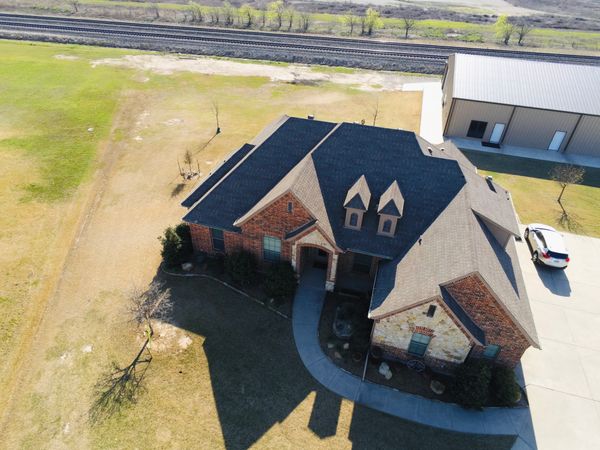 Contact Acme Roof Systems in Grapevine, TX
Acme Roof Systems, Inc.
Phone: 817-893-6456
Hours of Operation:
Monday to Friday: 8am – 6pm
Saturday: 8am – 12pm
Professional Roofing Services in Grapevine
For over 20 years, Acme Roof Systems has been providing the highest quality roofing services to residential, commercial, and industrial customers in Grapevine. Ever since our start in 1995, our company has made it a point to offer exceptional service that our customers can depend on. We have an experienced team of roofing professionals who can handle a wide range of roofing services, including repairs, installations, inspections, maintenance, replacements, and re-shingling. In total, Acme Roof Systems has worked on or installed roofing for more than 35,000 customers in the area.
Our company is proud to be a member of professional organizations in the roofing industry, such as the North Texas Roofing Contractor Association and the National Roofing Contractors Association. We have an A+ rating from the Better Business Bureau, along with numerous customer reviews that extol the benefits of hiring us for roofing services. Our customers have praised our dedication to finishing work on time and to a high degree of satisfaction, whether the work was a simple repair or a total roof replacement.
Services We Offer to the City of Grapevine
Residential Roofing Services in Grapevine, Texas
Whether you need a new roof installed or prompt repairs for some missing shingles, Acme Roof Systems has you covered. Our roofing team provides you with reliable service at your home. Our residential roofing services include replacements, installations, and repairs, along with several other roof-related services. We'll make sure that your home has a high-quality roof that will keep you safe from the elements.
Superior Roof Replacement Services
If your roof has been around for a while or has been severely damaged, you'll need to have it replaced. The experts at Acme Roof Systems can help you choose the right material for your new roof and handle the replacement process. We offer dependable roof replacement services in Grapevine for all kinds of roofs including GAF, Owens Corning, and metal.
Roof Repair Services in Grapevine, Texas
Even minor roofing damage can lead to serious repairs down the road if you don't attend to the issues. Let the professionals at Acme Roof Systems handle all of your residential roof repairs in Grapevine, whether you need a cracked shingle replaced or more extensive repairs to your roof. Our roofing team can take care of any damage your roof has sustained from severe weather or regular wear and tear.
Grapevine Commercial Roofing
The roof on your commercial building is an important part of protecting the interior from serious wind and water damage. Acme Roof Systems offers quality commercial roofing services, including new installations, repairs, and replacements. We offer different materials for commercial roofs, including modified bitumen, metal, and TPO.
Customer Testimonials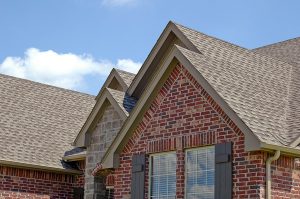 5 Stars: "Five years ago, Acme Replaced my roof. Over the intervening years, issues have arisen as they do in this part of the country with roofs. Acme has been outstanding and exceptional in their response and responsiveness. I could not be more pleased with them. Steve Gregory is excellent to work with and other employees are always highly professional. I highly recommend them." – Vann Cunningham
5 Stars: "Steve and his roofing crew were very professional and did a great job! I would highly recommend Acme Roof Systems for your roofing needs. Thank you for all you have done for us!" – Kimberly Rosiek
5 Stars: "Great job on resolving garden room leak. Very pleased." – Steve Ditto
Local Resources in Grapevine, Texas
Interesting Grapevine, Facts
Grapevine, Texas is known for its award-winning winery tasting rooms.
Lake Grapevine is an 8,000-acre recreational lake that has more than 19 miles of wilderness trails.
Grapevine was founded in 1843 when General Sam Houston and representatives of the Republic of Texas met with the members of 10 American Indian nations. Settlers moved in soon after.
The city was named after the wild mustang grapes that grew there.
There are more than 1,400 events held over a 40 day period before Christmas in Grapevine. This has earned it the title of the Christmas Capitol of Texas.
Temperature Averages for Grapevine, Texas
January: High of 55℉ and a Low of 34℉.
February: High of 59℉ and a Low of 38℉.
March: High of 66℉ and a Low of 45℉.
April: High of 75℉ and a Low of 53℉.
May: High of 82℉ and a Low of 63℉.
June: High of 89℉ and a Low of 70℉.
July: High of 94℉ and a Low of 74℉.
August: High of 95℉ and a Low of 74℉.
September: High of 87℉ and a Low of 66℉.
October: High of 78℉ and a Low of 55℉.
November: High of 66℉ and a Low of 45℉.
December: High of 56℉ and a Low of 35℉.
If you're interested in learning more about our residential or commercial services in Grapevine, Texas, please contact Acme Roof Systems. Our roofing services are available in nearby towns and cities as well, including Bedford, Colleyville, and Southlake.