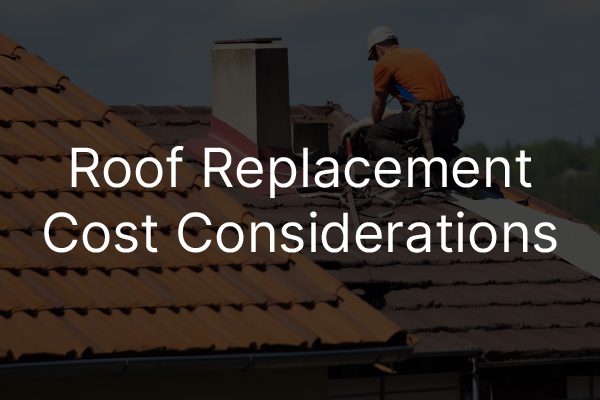 Many factors determine your home's value, including the number of bedrooms and bathrooms, the square footage, and the age of your HVAC unit. However, one area that many homeowners tend not to think about until they experience issues is the roof.
Your home's roof is the first line of defense against the elements. It gives your home a finished look and is one of the most valuable investments a homeowner can make. But many homeowners understandably worry about the cost associated with a roof replacement. To ease these fears, the roofers at Acme Roof Systems explain the cost considerations when replacing your Dallas-Fort Worth Roof.
The Type of Material Used
The type of roofing material you plan to use plays a major role in the price of your replacement–it accounts for 40-50% of the replacement cost. Values of these materials vary depending on the market. Here is a list of the different materials in order of most affordable to most expensive:
Asphalt shingles
Wooden shakes and shingles
Tile roofing
Metal roofing
Slate roofing
An Inside Look at Asphalt Shingles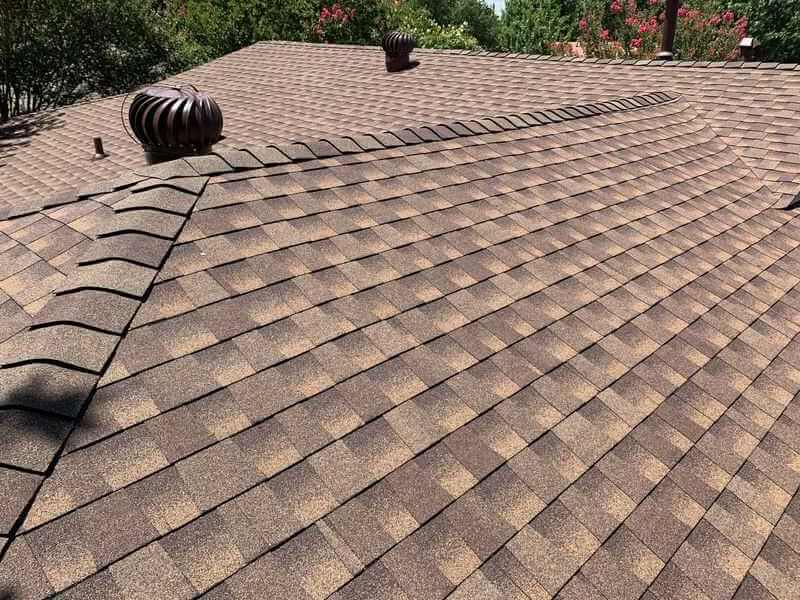 Asphalt shingles are the most common roofing material in the United States due to their affordability and durability. There are three different types of asphalt shingles that vary in price, which include:
3-tab shingles: A low-cost option that doesn't provide the same durability as other types of asphalt shingles.
Architectural asphalt shingles: This type of shingle boasts a 30-year lifespan, incredible warranty options, an attractive aesthetic, and increased durability.
Premium architectural shingles: This is the strongest type of shingle on the market, with an incredible lifespan of up to 50 years.
An Inside Look at Wooden Shakes and Shingles
Wooden shakes and shingles are popular due to their classy look. Typically, they are made of hardy wood, such as cedar, pine, or spruce. Wood shingles are generally an affordable roofing option but cost more than asphalt shingles.
Another cost consideration when it comes to wooden shakes and shingles is the regular maintenance needed to preserve their appearance and integrity. They need to be treated regularly to avoid issues such as algae growth that can weaken the wood and lead to cracks.
An Inside Look at Tile Shingles
Tile roofing is one of the higher-priced materials on the market due to its ability to deaden noise, such as pouring rain and high winds. The most popular types of tile roofing are concrete tiles and clay tiles.
Clay tile roofs boast an impressive lifespan of 50-100 years. However, they are susceptible to impact damage from hail storms or windborne debris. It is critical to inspect your roof as it ages and after every major storm.
An Inside Look at Metal Roofing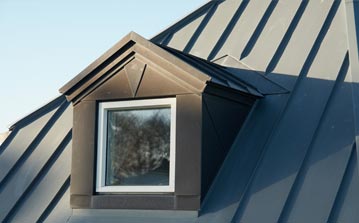 Metal roofing is a premium product with incredible durability. Metal roofs are available in numerous designs and fit many different types of homes. They are also fire-resistant and reflect heat, allowing your home to stay cooler during the summer months.
There are three different types of metal roofing:
Corrugated aluminum
Metal shingles
Standing-seam roofs
An Inside Look at Slate Roofing
Slate roof tiles are some of the longest-lasting roofing materials on the market. They have an incredible lifespan of up to 150 years, require very little maintenance, and look good on any home. They are considered a premium material and are the most expensive regarding up-front costs.
Labor
The labor cost will vary between different roofing contractors, so it is essential to partner with a qualified team to ensure that you get results that match the price.
How Do I Choose the Right Roofing Contractor?
Replacing your roof is a significant investment, so it's paramount to find the right roofing contractor for the job. With so many roofing scams and shady companies, it can be difficult to determine reliable roofers from unreliable ones. Here are some tips to help you choose the right roofing contractor in the DFW Metroplex:
Always check the roofer's local reviews
Look for Roofing Association memberships
Ask for references
Make sure that the roofing contractor you choose is insured
Verify that your roofer is abreast of the latest roofing technology
Ensure your contractor is code compliant with the State of Texas
Check the quality of roofing materials they use
Confirm that they follow the manufacturer's specifications
What Questions Should I Ask My DFW Roofing Contractor?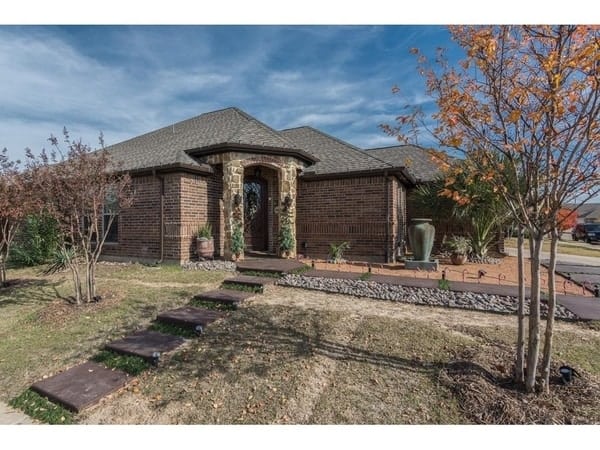 When deciding on a roofing contractor in the DFW area, you should ask them the following questions to ensure that you are going with a reputable roofer:
Will they be conducting a full roof inspection?
Will they be installing underlayment?
Will they follow the roof manufacturer's specifications?
Will they check the attic (if applicable) to ensure the ventilation is satisfactory?
Will they explain how their new roofing system works?
Size, Height, and Pitch of the Roof
The larger your home's roof square footage is, the more it will cost to replace your roof. A larger roof requires more raw materials and more time to install, which increases labor costs.
The size isn't the only factor that will change the cost; the pitch of your roof also matters. A steeper pitch means a larger surface area that needs to be replaced.
The height and accessibility of your home's roof also matters. The roof of a two-story home will take longer to install than a single-story home, and it will also require more safety measures.
Removing the Older Roof
Removing and disposing of your older roof plays into the overall cost of the roof replacement. The cost to tear off the existing roof will depend on several factors, including the material you currently have and the characteristics of your home's roof. Most roofing contractors will include the price of the roof removal in their quotes.
Other cost considerations will include whether or not your roof's underlayment or decking needs to be repaired or replaced. Ensuring that your roof is routinely maintained can help protect these vital parts of your roof and reduce the risk of your underlayment and decking needing repairs or replacement.
What Is Roof Decking?
Your roof's decking is the material on which your roof will be installed. The deck is typically made of plywood or oriented strand board placed over the rafters. If the roof is damaged, such as from a severe storm, the roof deck may have also suffered damage.
What Is Underlayment?
The roof underlayment protects the roof deck against water damage. If your shingles crack or water gets through them, the underlayment catches the water and protects the decking from rot. Underlayment is made of synthetic felt covered in asphalt to make it waterproof.
Roof Replacements That Are Worth the Investment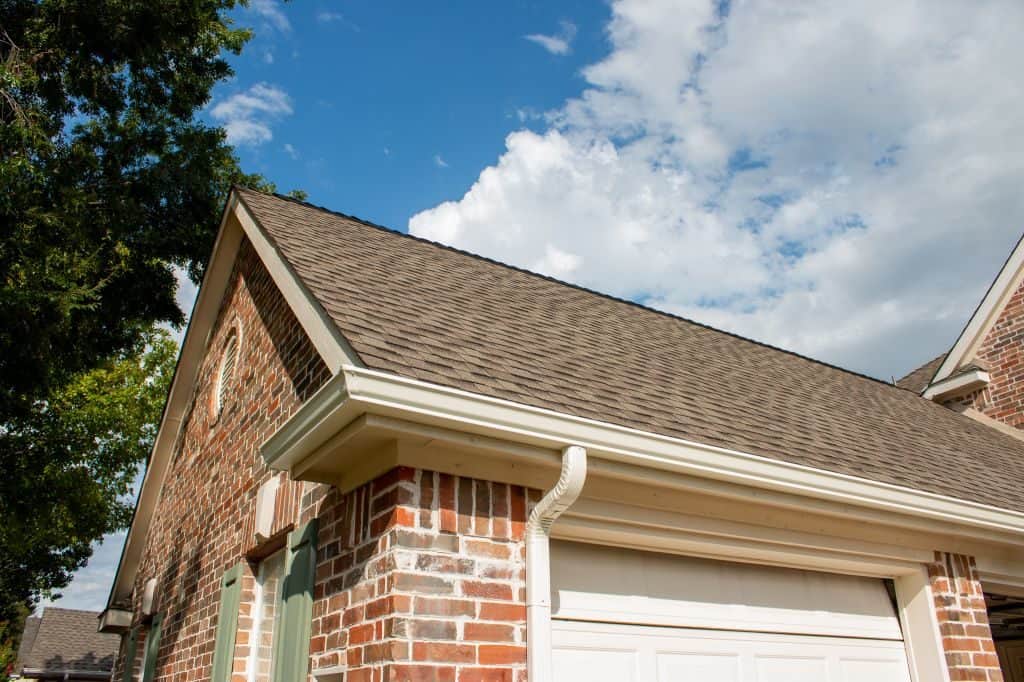 Acme Roof Systems is dedicated to serving the residential and commercial clients of the DFW Metroplex. Our roofers are highly qualified and make it their mission to ensure that every property has an attractive, durable roof. We can help you find the perfect roofing material for your home or commercial building, and we start each job with a roof inspection to provide the proper services. We won't try to push you to get a service that isn't required, and we will give you future care instructions to ensure that your roof will last for years to come. Protect your investment and contact Acme Roof Systems today.
Roof Replacement FAQs
What Are the Signs That My Roof Needs to Be Replaced?
You can watch for several indicators that your roof needs to be replaced, including the following:
Buckled or curled shingles
Missing shingles
The presence of shingle granules in your gutters
The age of your roof