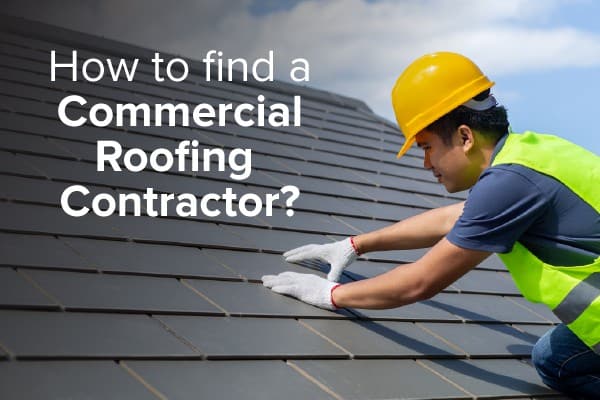 Considering the hard work, dedication, and perseverance that goes into building a company, it's unsurprising that for many business owners, their company is their pride and joy. Maintaining a beautiful roof can transform the look of a commercial building and create a more inviting atmosphere so that the same pride and joy is also visually represented.
Sustained roof damage could cause potential problems like roof leaks or energy loss, causing both the business and its employees to suffer. While looking for a company to perform your roof repair or replacement, it's important to look for a great roofing contractor that is honest, licensed, and well-staffed with knowledgeable, trained professionals.
Here are six tips for finding the right commercial roofing company to restore your roof and protect your greatest investment.
1. Proper Licenses
Shady companies may try to grab your attention with low prices and fancy speech. Pricing and knowledge are both important, but gaining proof of the company's insurance and licensing is even more so. When deciding on a roofing contractor, make sure to ask for a copy of their licensing and insurance information to ensure that the work they will be performing on your roof is legal and that you are not held liable should there be an accident.
A legitimate roofing company should have no problem handing over this information and may even offer to give you copies of their certifications, too. If a company refuses or dodges the subject, look for another. Always make sure to keep a copy of these documents for your records, and never allow a company to start a job without first providing you with their license and insurance information.
2. Trained and Certified Roofers
Before letting anyone work for your company, you want to make sure that they are well-suited, trustworthy, and hard-working individuals worth the investment. The same can be said for your roofing contractor. Their team should be properly trained and certified for the job at hand to ensure that you will be receiving a quality product and reduce the possibility of mistakes and accidents. If a roofing company can't prove that the employees that will be working on your roof have the proper training and certifications, it is best to go with another company.
3. Look At Their Reviews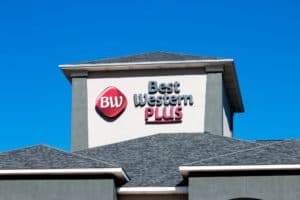 While awards and achievements are boast-worthy, the true test of a company's caliber comes from its client base. Customer reviews are a valuable resource for evaluating the professionalism, honesty, and quality of their work. Make sure you pay particular attention to the number of reviews they have, when they were published, and the ratio of good-negative reviews. Make sure to also look for mentions of jobs completed on time and to the customer's satisfaction.
4. Ask Questions
When it comes to looking for a roofing contractor to work on your commercial roof, there is truly no such thing as a dumb question. It is important to ask questions about the company, such as when they were established, how many projects they have completed, the job at hand, and much more.
Roofing companies should be open about the knowledge and experience they have and should not try to avoid questions about themselves or the potential job. Companies that dodge questions are often hiding the amount of experience that they have or are trying to look more knowledgeable than they actually are.
5. Check for Compliance with Better Business Bureau
When choosing a potential roofing contractor, it is extremely important to check their standing with the Better Business Bureau. The Better Business Bureau extensively investigates a business's work and customer reviews to determine its reliability, represented by a ranking between A+ and F. If the business has great customer reviews and follows through on its promises, it will be in good standing and receive an A+ ranking.
Companies that do not answer customer complaints or follow through with their jobs will receive a lower ranking. When deciding between bidding companies, make sure you always check their standing with the Better Business Bureau to ensure that you are partnering with a company that is honorable and puts its clients first.
5. Choose a Company You Are Sure You Can Rely On
When speaking to a potential commercial roofing contractor, always follow your gut. If something seems off about a company, odds are, there is. Ensuring that they have the proper licensing, great customer reviews, certifications, and good standing with the Better Business Bureau can help you make sure that you are picking a company you can rely on.
Ever reliable, Acme Roof Systems has the solutions to all of your commercial roofing needs. Whether it is a commercial roof repair or replacement, our certified roofing specialists are always willing to help. Contact our team today for more information on our licensing, and services, and to receive a quote.