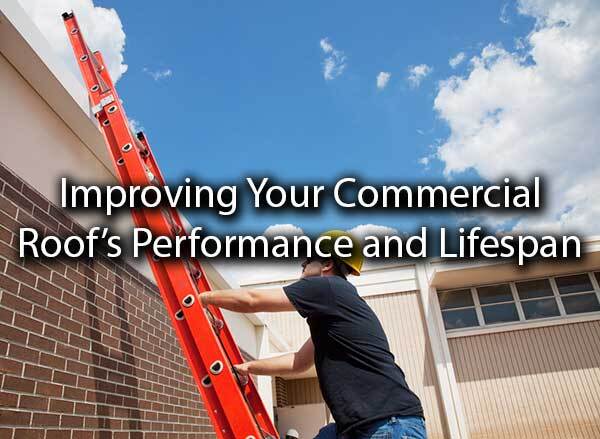 Your business is protected from the elements by your roof, which is why many business owners are looking for ways to protect one of their biggest investments. Knowing what can affect the performance and lifespan of your commercial roof is important in ensuring that you are choosing the best option for your business and protecting your customers and employees for years to come.
Here are some considerations and ways to improve your roof's lifespan and performance.
Understanding Your Roof's Material
Different roofing materials are suited better for different environments, so it is important to understand your options. At Acme Roof Systems, our team only uses the strongest materials built to withstand the Texas heat and powerful storms.
Here are the options that our team stands by:
Your Roof Design
Many individuals don't think about the design of their roofs, but it is extremely important. Not only is the roof design meant to complement your building, but it also needs to be able to meet the needs of your location. You want a roof that can meet the structural demands of your building, such as having a chimney or a rooftop HVAC system. Design is important for ensuring that your roof can meet the needs of your business and protect those who frequent your building.
Roof Ventilation
Your roof needs to have proper airflow as it will help your roof moderate the temperature between the hotter months and the colder months. This helps prevent excess moisture from seeping into your roof's structure, keeping it from deteriorating too quickly, which leads to premature roof replacement. Proper ventilation will protect your roof and ensure that the inside of your building doesn't suffer from mold or mildew.
Commercial Roof Maintenance
The best thing you can do for your commercial roof is to ensure that you invest in routine maintenance and inspections. At least once a year, an inspection should be done to help correct any minor damage that may have occurred over the year. Small leaks can develop into a serious problem if it is not corrected quickly and will lead to expensive repairs. A maintenance check can help a roofer spot and solve the problem quickly, ensuring your roof remains durable and healthy and allowing you to focus on your business.
Your Trusted Commercial Roofers
When protecting your business, a strong, healthy roof makes all the difference. Having a reliable and trustworthy team to install, maintain, and repair your roof is one of the biggest parts of caring for your roof.
At Acme Roof Systems, we build solid relationships with our clients because they are the heart of our business. We offer emergency roof repairs, maintenance checks, new installations, and replacements for our commercial clients. Contact Acme Roof Systems today for more information on our services or an estimate.